Humanities Career Apprenticeship Program launches its second year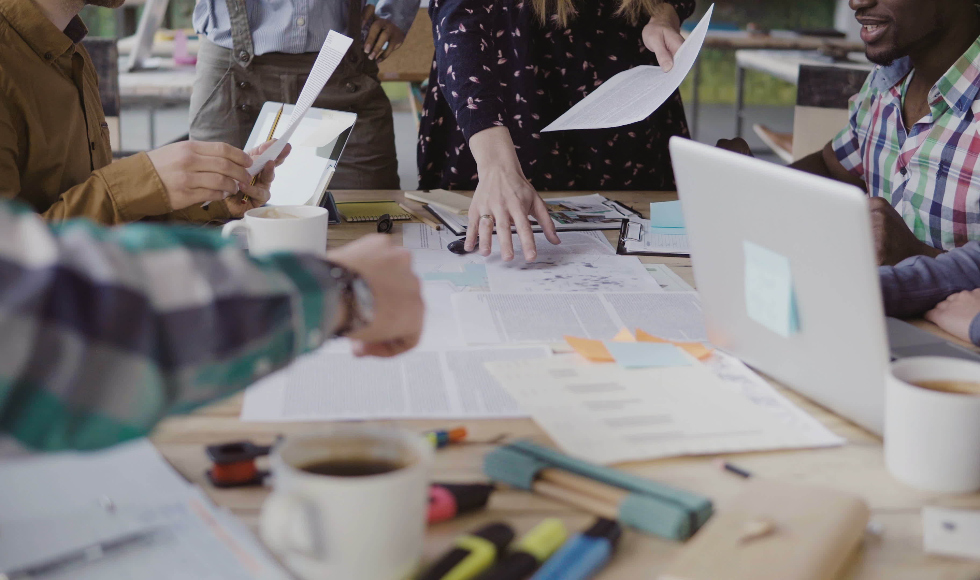 The Humanities Career Apprenticeship Program offers a year of full-time, paid employment to new Humanities graduates, and is expanding to 20 spots from 10 after a successful pilot year. (Shutterstock image)
---
When Mackenzie Hill finished her Humanities degree in 2021, she wasn't sure what she wanted to do — but she knew she didn't want a standard office job.
"I wanted a job that was really creative," says the communication studies grad. "I didn't just want a 9-to-5, where I'm sitting at a desk and not interacting with people."
Fortunately, Hill got involved with the Humanities Career Apprenticeship Program (HCAP), which connects new Humanities graduates with employers in Hamilton, guaranteeing a year of paid, full-time employment for successful applicants.
Thanks to a generous donation from Ottawa philanthropist Alan Rottenberg and the Rottenberg Family Foundation, employers in the program receive funding for four months of the apprentice's salary.
HCAP connected Hill with Shawn and Ed Brewing Co., where she's now a digital media specialist, focusing on social media marketing, photography and web content.
"When I looked at the job descriptions, this one was really interactive and allowed me to be creative," she explains. "In this job, I've been pushed to be more creative, and have been able to open up and think about ideas that might not have occurred to me before."
HCAP is based on a program piloted at Queen's University in 2018, which was inspired by Rottenberg's sons' experiences when they graduated from arts programs.
"I saw my sons and their friends — all smart, capable young people — struggling to get a good first job right out of school," Rottenberg explained when HCAP launched last year.
"There's a great pool of talent coming out of arts and humanities programs – we offer employers an incentive to give them that all-important first shot at employment."
This year, HCAP has expanded from 10 available positions to 20 – something that speaks to the program's success in its first year, says Cristina Foley, manager of career and experiential programs for the Faculty of Humanities.
"The high calibre of Humanities student applicants along with engaged and enthusiastic employers contributed to the success of the program in its pilot year," Foley explains. "I'm looking forward to increasing the number of positive connections between our graduates and Hamilton employers this year."
For employers, there have been many benefits to hiring Humanities grads through HCAP.
"Their communication skills are second to none," says Michelle Hodgson, director of human resources, business operations and client success at Fluid Media, which hired two apprentices through HCAP last year.
"They were able to jump right in. As soon as they learned the software, they were able to do whatever we threw at them, right from the beginning. They're fantastic to work with."
The Humanities Career Apprenticeship Program is a partnership between the Faculty of Humanities, the McMaster Alumni Office, the Hamilton Chamber of Commerce, and Economic Development Hamilton. 
Students can find out more about the Humanities Career Apprenticeship Program at a series of information sessions. The first is on Wednesday, Sept. 29 at 1:30 p.m., and students can register through OSCARPlus. For additional information, go to the Humanities Career Apprenticeship Program webpage.
Hamilton employers who are interested in participating in HCAP can go to the Invest in Hamilton website for more information.