Human resources review underway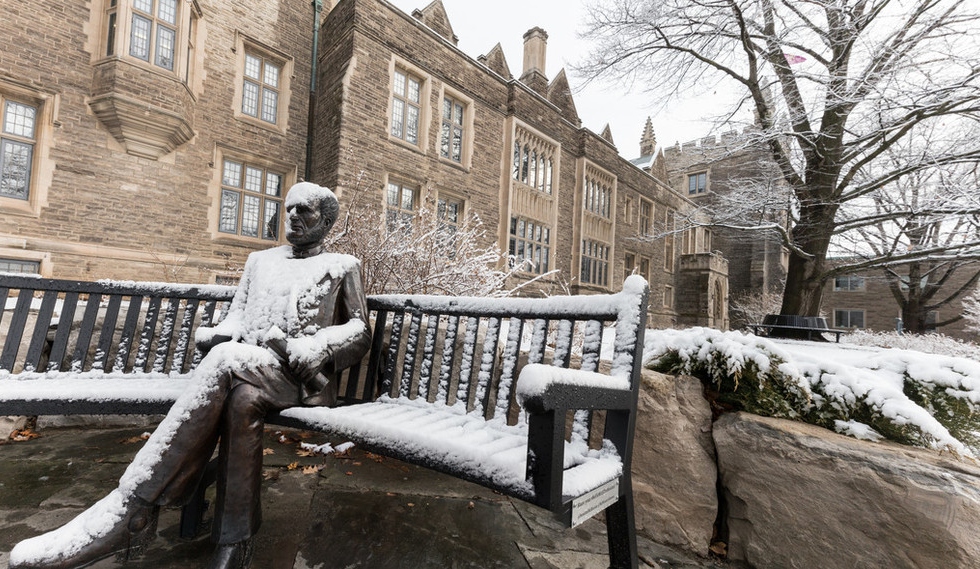 Photo by JD Howell
---
A detailed review of human resources functions and services at McMaster has begun to evaluate and advise on strengths and opportunities for all HR-related programs and support offered to employees, retirees, leaders and administrators.
As a top employer in the Hamilton region, McMaster requires human resource practices that enable the organization to evolve and improve in a rapidly changing environment with increased regulatory and legislative oversight, significant technology advancement, and increased competition for talent. The findings from the review are expected to advance the HR practices at McMaster.
Human resources functions are distributed widely across the University. Recent data collected in UniForum and Service Effectiveness surveys identified service, process and system opportunities, particularly in recruitment, pay processing and staffing activities. The HR review will allow for a deeper understanding of these opportunities and identify requirements to better meet the needs of the McMaster community.
"The HR review is a great opportunity for us to discern how we're operating as a key function to support our employees, our greatest assets," says Wanda McKenna, AVP and Chief Human Resources Officer. "I know the review will help us advance our continuous improvement efforts, and also be aspirational in focus, considering the future needs of the University community."
The review will be completed by a team of external consultants, as well as internal faculty and staff members including:
Marilyn Thompson, Associate Provost, Human Resources, University of Waterloo
Jane O'Brien, Assistant Vice President, Human Resources, Western University
Jim Butler, Director of Faculty Bargaining Services, CAUBO (Cdn. Assoc. of University Business Officers), and former Vice President: Finance and Administration, Wilfrid Laurier University
Mark Crowther, Chair of Medicine, Faculty of Health Sciences
Susan Mitchell, Director of Administration, DeGroote School of Business
Kevin Sulewski, Chief Operating Officer, Faculty of Health Sciences
Debbie Marinoff-Shupe, Manager, Recreation Services, Athletics & Recreation
Ravi Selvaganapathy, Professor & Canada Research Chair, Faculty of Engineering
The extensive experience and perspective of this group of individuals will bring an objective, in-depth analysis of the human resources environment.
For additional information on the HR services review, visit the project webpage, or contact the project manager, Andrea Thyret-Kidd.