HR Review panel delivers recommendations to improve services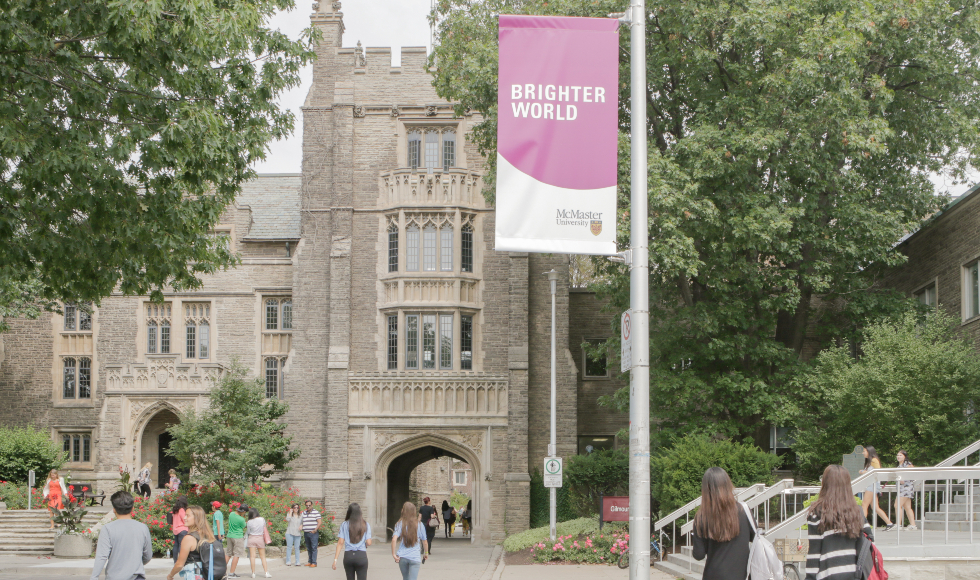 ---
McMaster's review of the Human Resources support provided to the campus community has been completed.
External and internal reviewers met with stakeholders from across the university and are recommending a number of significant changes to ensure the university's HR practices and systems are efficient and meet the needs of the campus community.
"The review panel spent many months listening to the McMaster community and we are grateful for the thoughtful and thorough approach to this work," says acting president David Farrar. "The university is already taking action on the panel's recommendations and is prioritizing areas identified as needing immediate attention."
Concerns the reviewers heard include:
The payroll process needs immediate attention to reduce errors and create better processes to resolve problems when they occur
HR processes often require duplication and triplication of work
The system relies on manual transactions that are burdensome to faculty, employees and HR staff
There is a lack of reliable, user-friendly and easy to navigate digital services
HR and Finance functions in Mosaic are cumbersome and often do not work together
Employees report being frustrated when trying to get answers about pensions, benefits and other HR questions
There are challenges navigating a complexity of forms, policies and procedures for employees in cross-appointed positions, including those working with hospitals or outside partners
While a number of areas for improvement were highlighted, the panel identified payroll as the top priority and made the following recommendations:
Simplify and improve HR transactional issues beginning with an overhaul of the payroll process, intended to end errors and delays
Invest in technology and processes that automate basic HR and payroll tasks – eliminating unnecessary paperwork and delays
Reduce the complexity of McMaster's multiple pension and benefit plans so that employees can access accurate information faster and get answers to questions promptly
Deliver a seamless HR employee experience for all faculty and staff, and an integrated and efficient HR service team to support McMaster's strategic goals
Create a new model for serving Faculties and units that allows for better service delivery and prompt attention
Ensure accountability for delivery of effective HR services to faculties and departments
"An implementation team is being created to put the recommendations into action," says Farrar. "Everyone, including our valued team in HR Services, wants to make the current system better and more effective. There will be many opportunities for people to be involved with the process as implementation begins."
The review was completed by a team of external consultants, as well as McMaster faculty and staff members.
The review committee consulted widely with the campus community, seeking input across all Faculties as well as many departments at 40 stakeholder meetings. The review team also received submissions via email.
The review included the activities of central Human Resources Services and decentralized offices and departments across the university community, including the Faculty of Health Sciences Human Resources Office, the Provost's Office, and department offices.
Included in the review were the functions and related administration, policies and systems for:
payroll
compensation
benefits and retirement programs
faculty relations
recruitment & staffing
learning and development
employee engagement & culture
performance management
employment equity
employee relations
labour relations
While implementation of the recommendations is beginning right away, the range and depth of recommendations means it will take a considerable amount of time to complete all of the required changes.
Further updates will be provided as progress is made implementing the recommendations, with a Town Hall being planned for October 28  for members of the community to hear more about the recommendations and planned actions. More information will be provided as the details are confirmed.