Highlights from Student Affairs: The McMaster Student Experience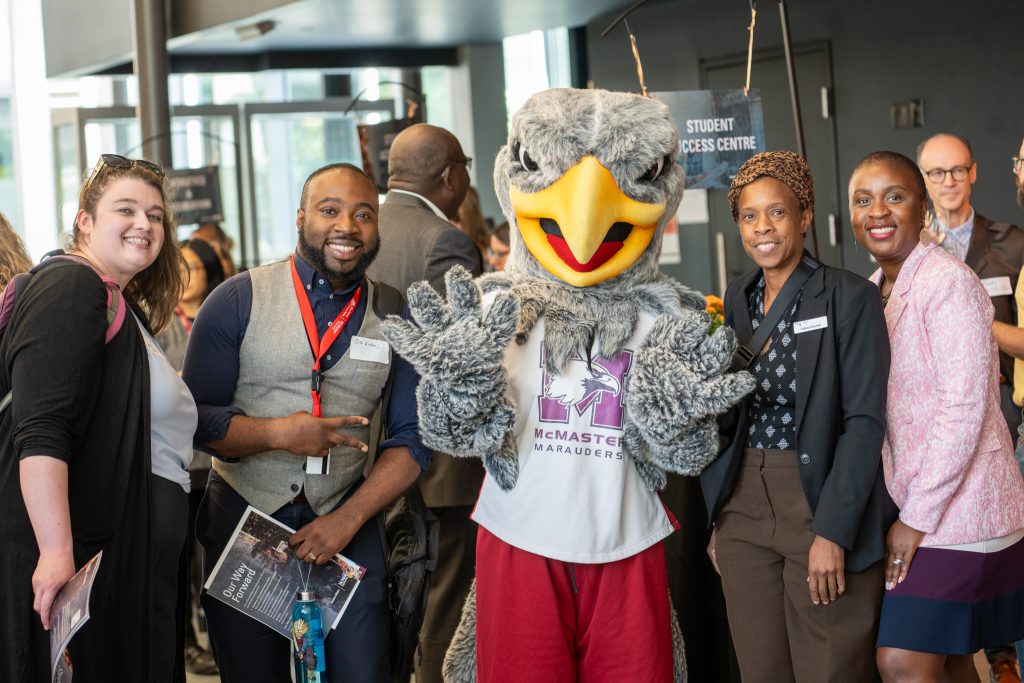 The McMaster Student Experience: Issues, Insights and Progress event brought together McMaster community members to celebrate the previous year and explore some of the most pressing issues in post-secondary education. All photos by Christian Braun and Abdo Habbani/McMaster University
---
"Every student has potential. We support them on their journey, wherever that might take them," shared Sean Van Koughnett, associate vice-president (students and learning) and dean of students to a room of Student Affairs colleagues, faculty and staff.  
On Thursday, September 14, the McMaster Student Experience: Issues, Insights and Progress, brought together the McMaster community to celebrate the previous year and explore some of the most pressing issues in post-secondary education.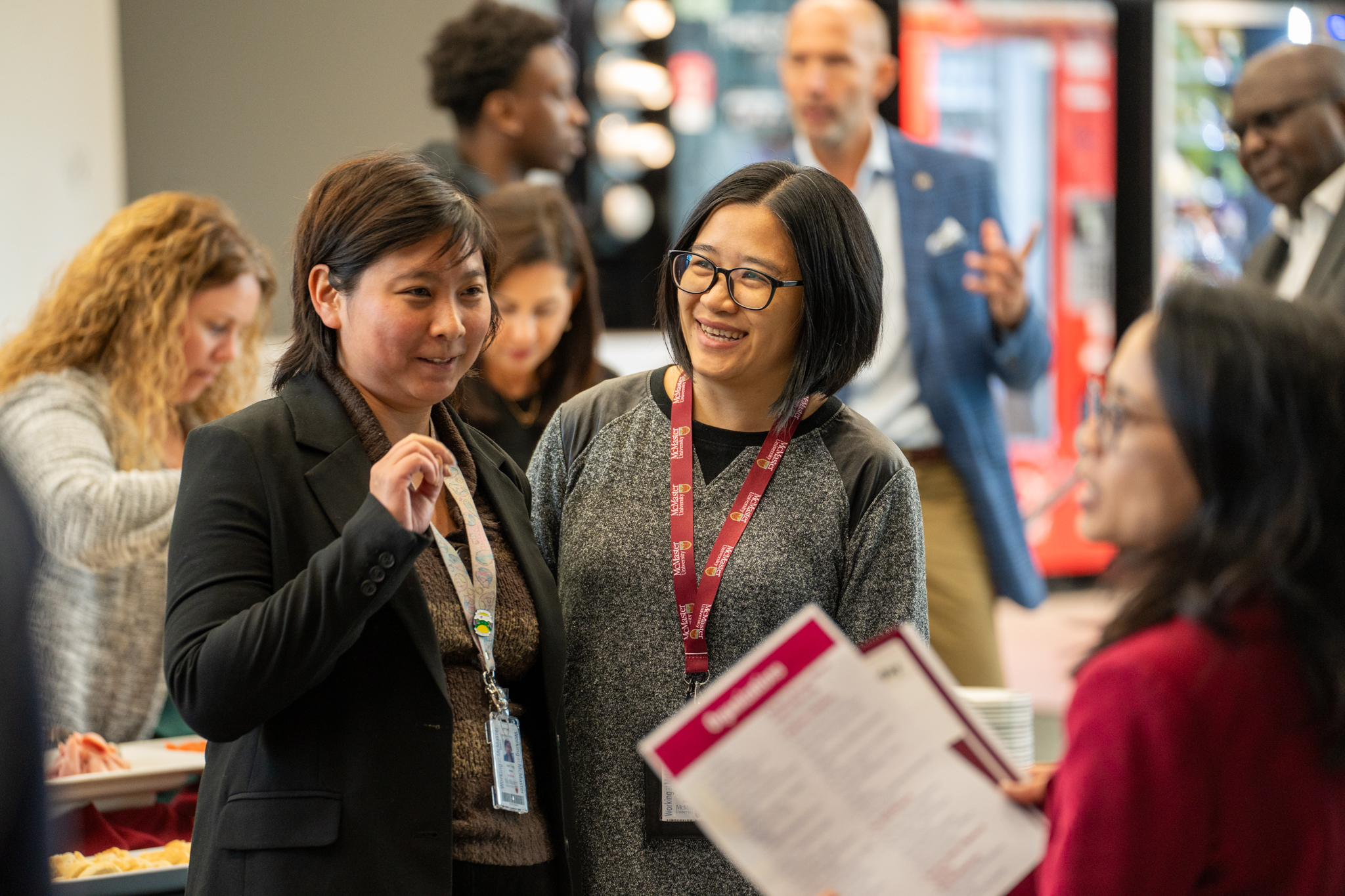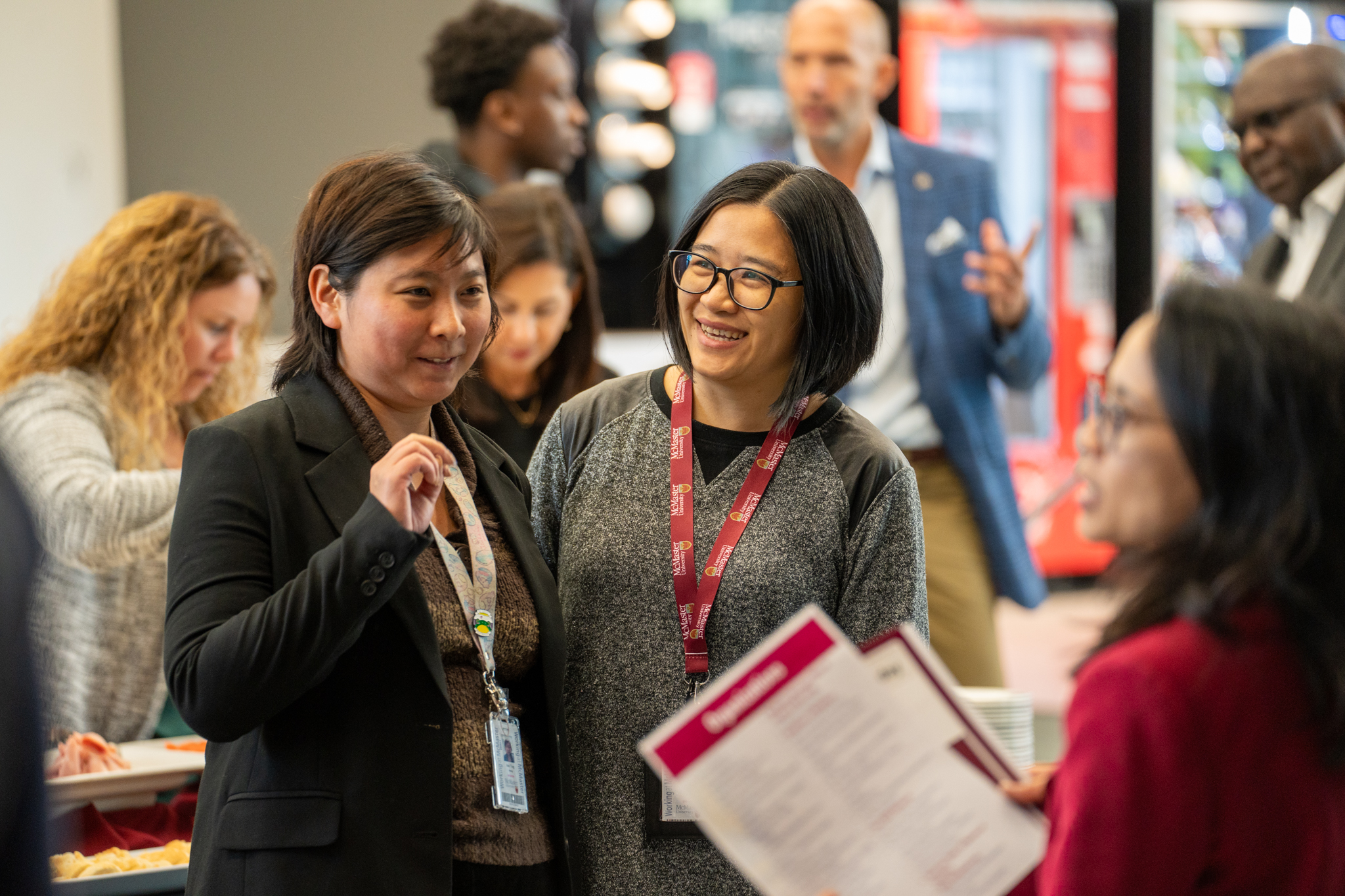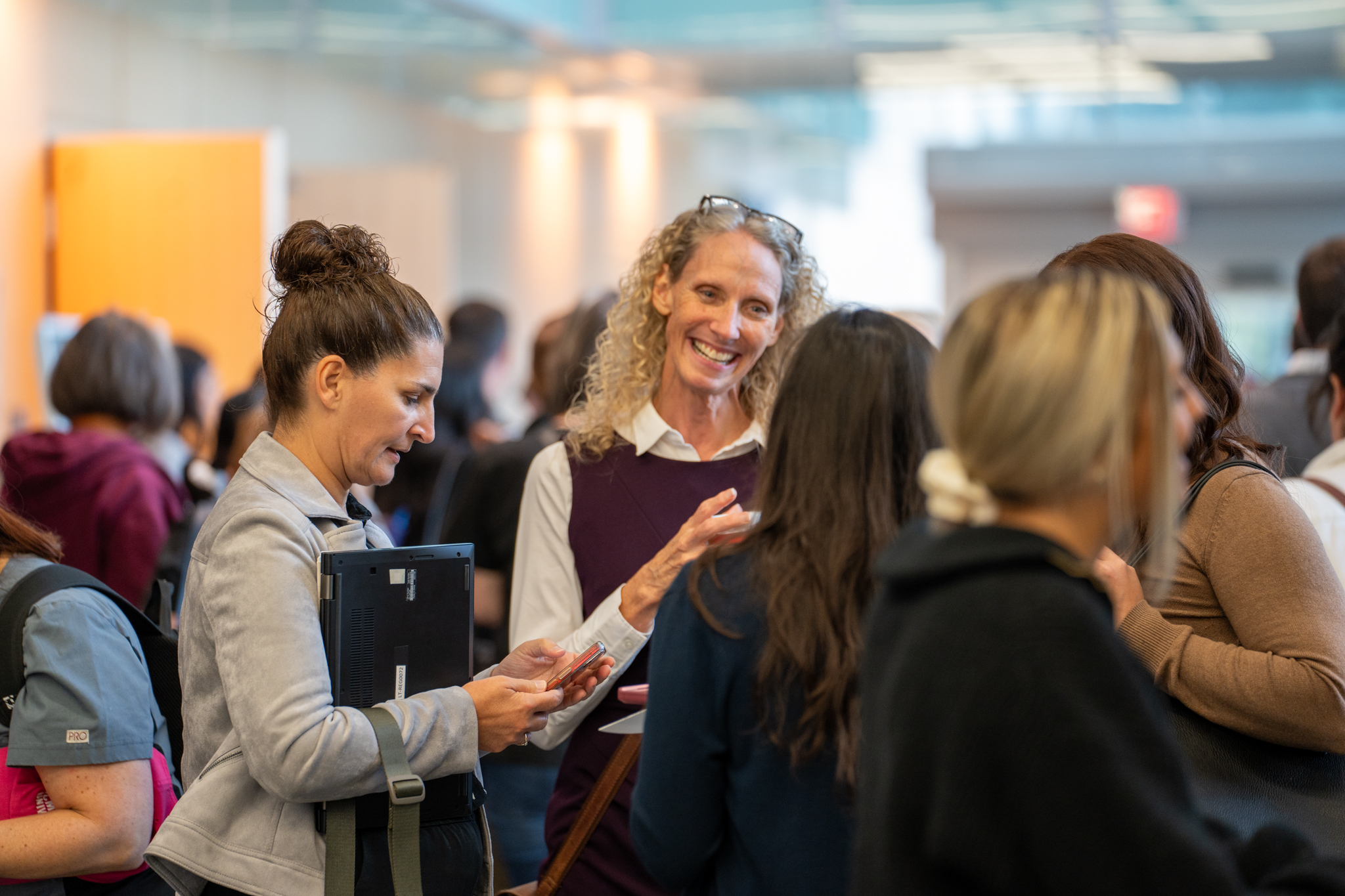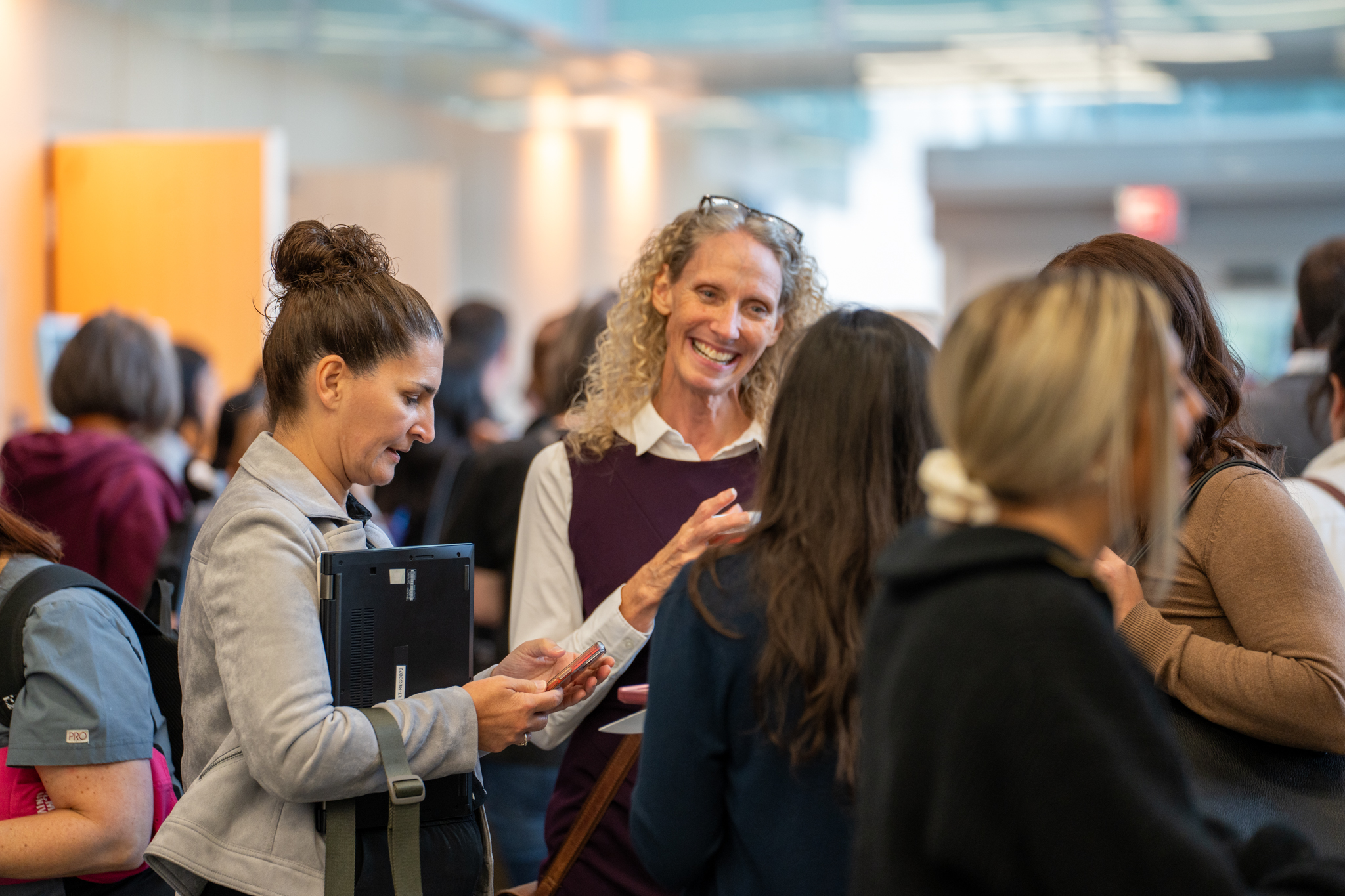 The event reception offered community members a chance to connect with colleagues, learn about Student Affairs divisions and pick up a copy of the newly launched 2022–2023 annual report.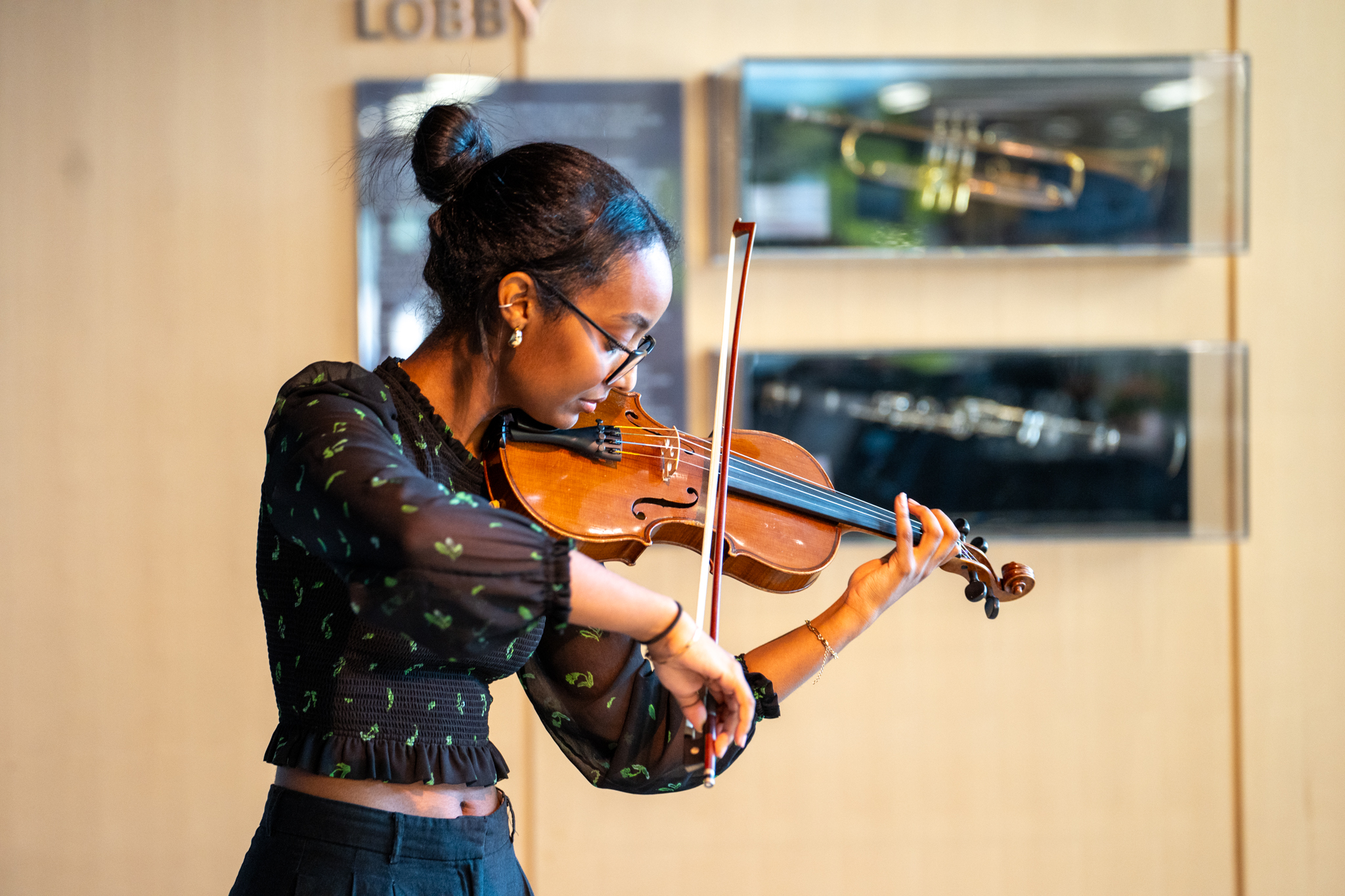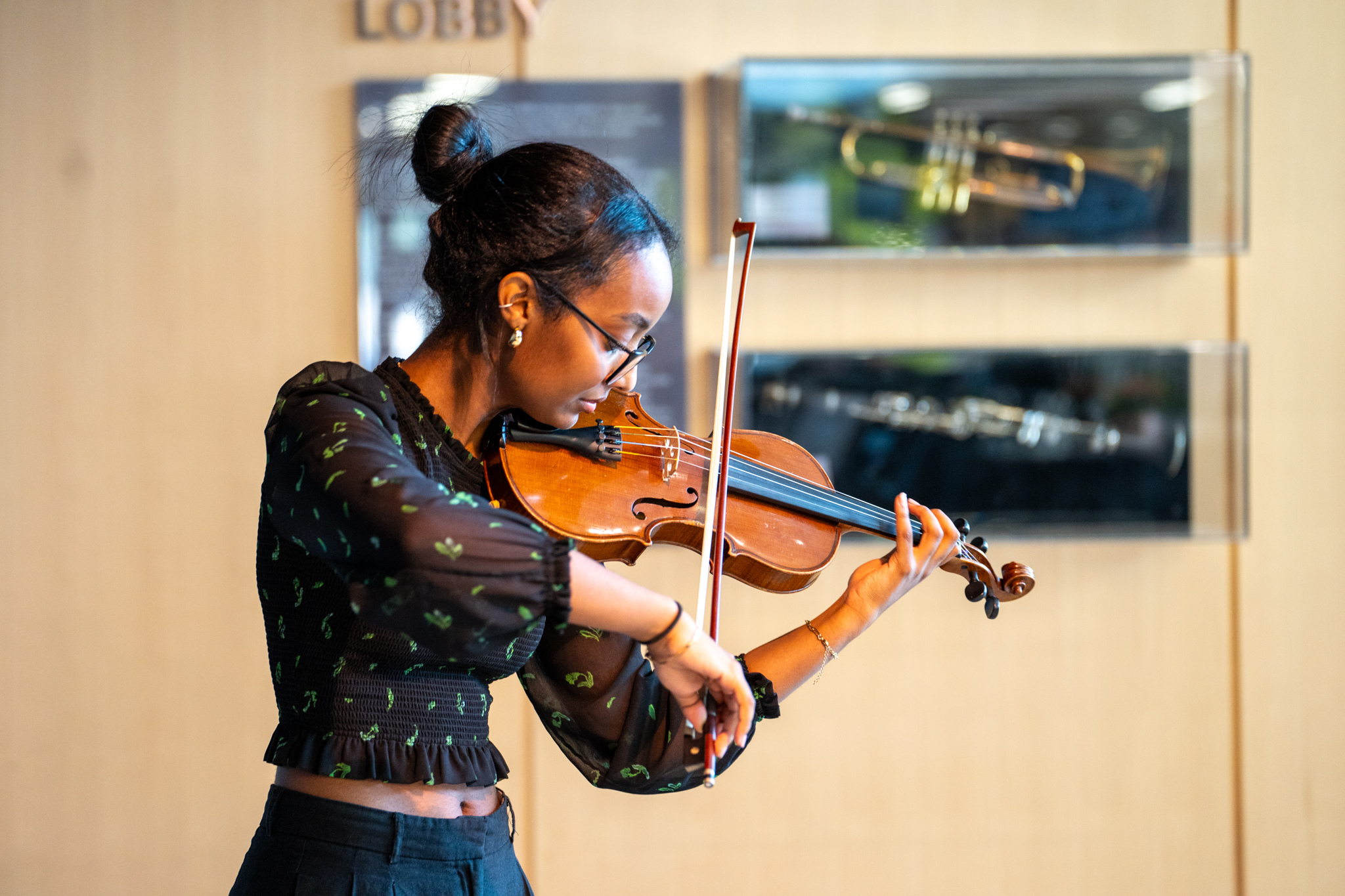 Setting the tone for the event was Alador Bereketab, a musician, third-year undergraduate student in the Faculty of Health Sciences and president of the Black BHSc Association at McMaster.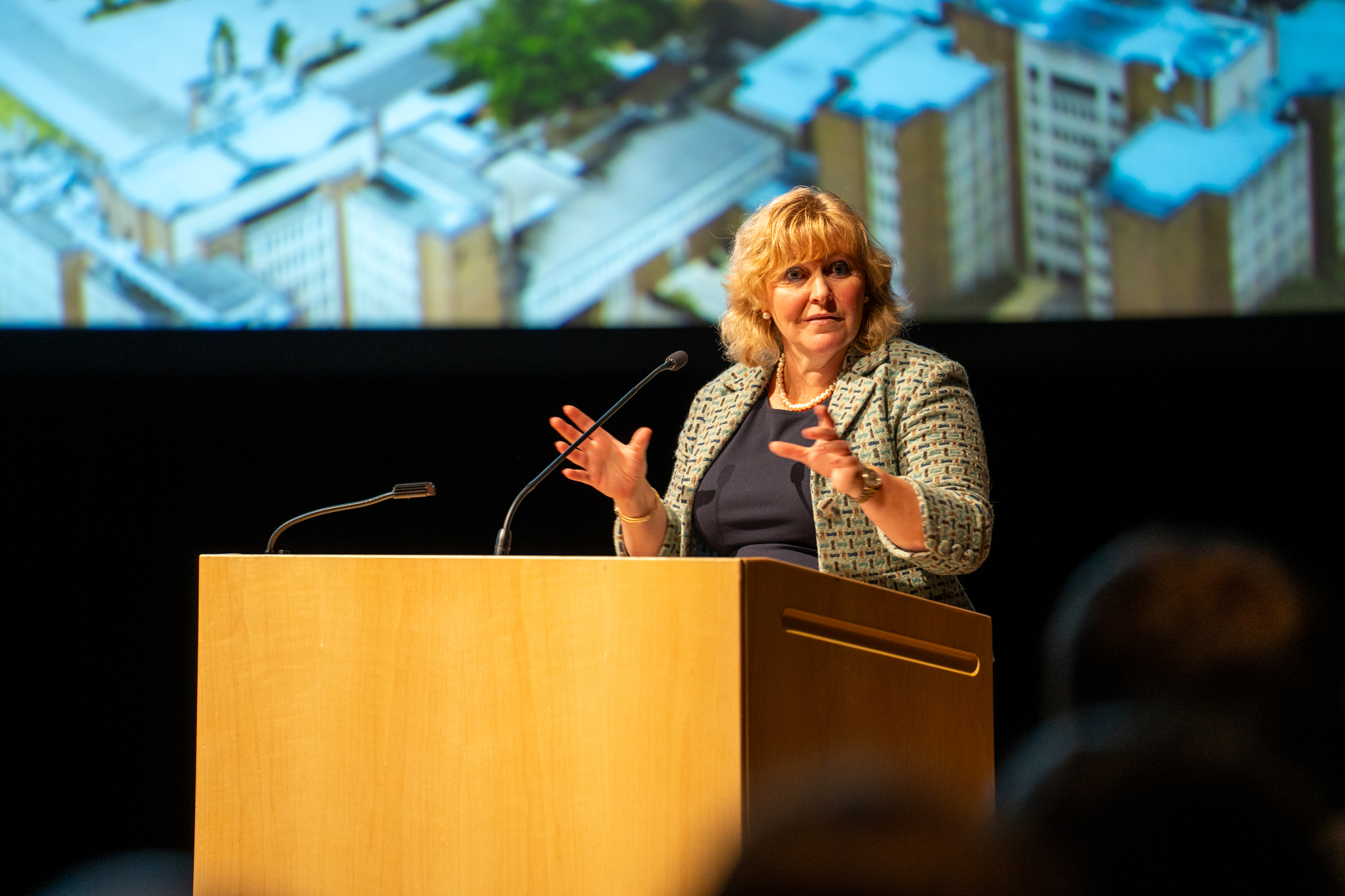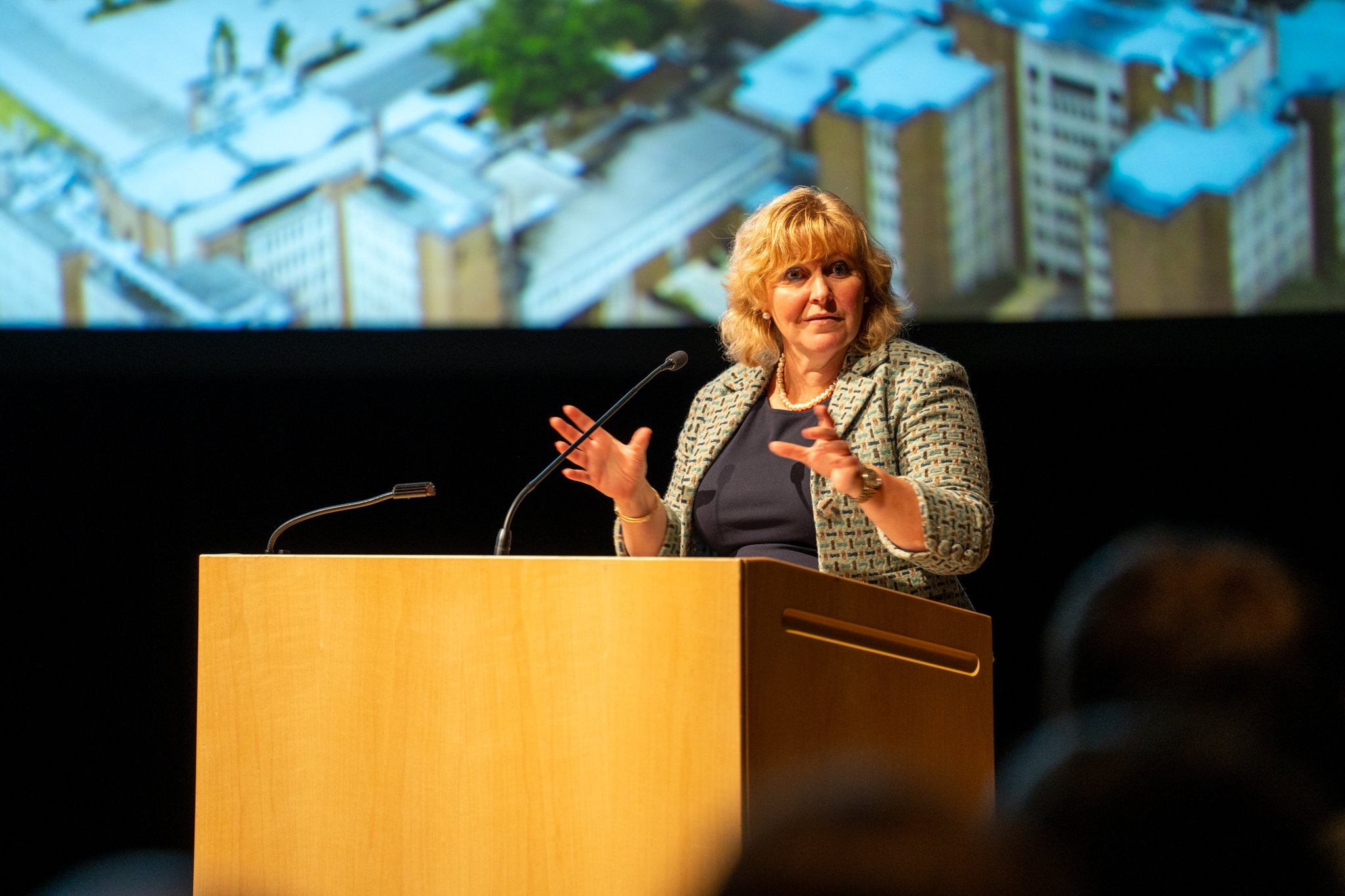 As the event transitioned to the formal presentation, Provost and Vice-President (academic) Susan Tighe's opening remarks set the foundation for the day's discussions, centred on themes of well-being, belonging, campus life, and transformation and growth.
"It's about focusing on the holistic student. When students come [to McMaster], what they learn in the classroom is extremely important, but what they learn outside of the classroom is equally important."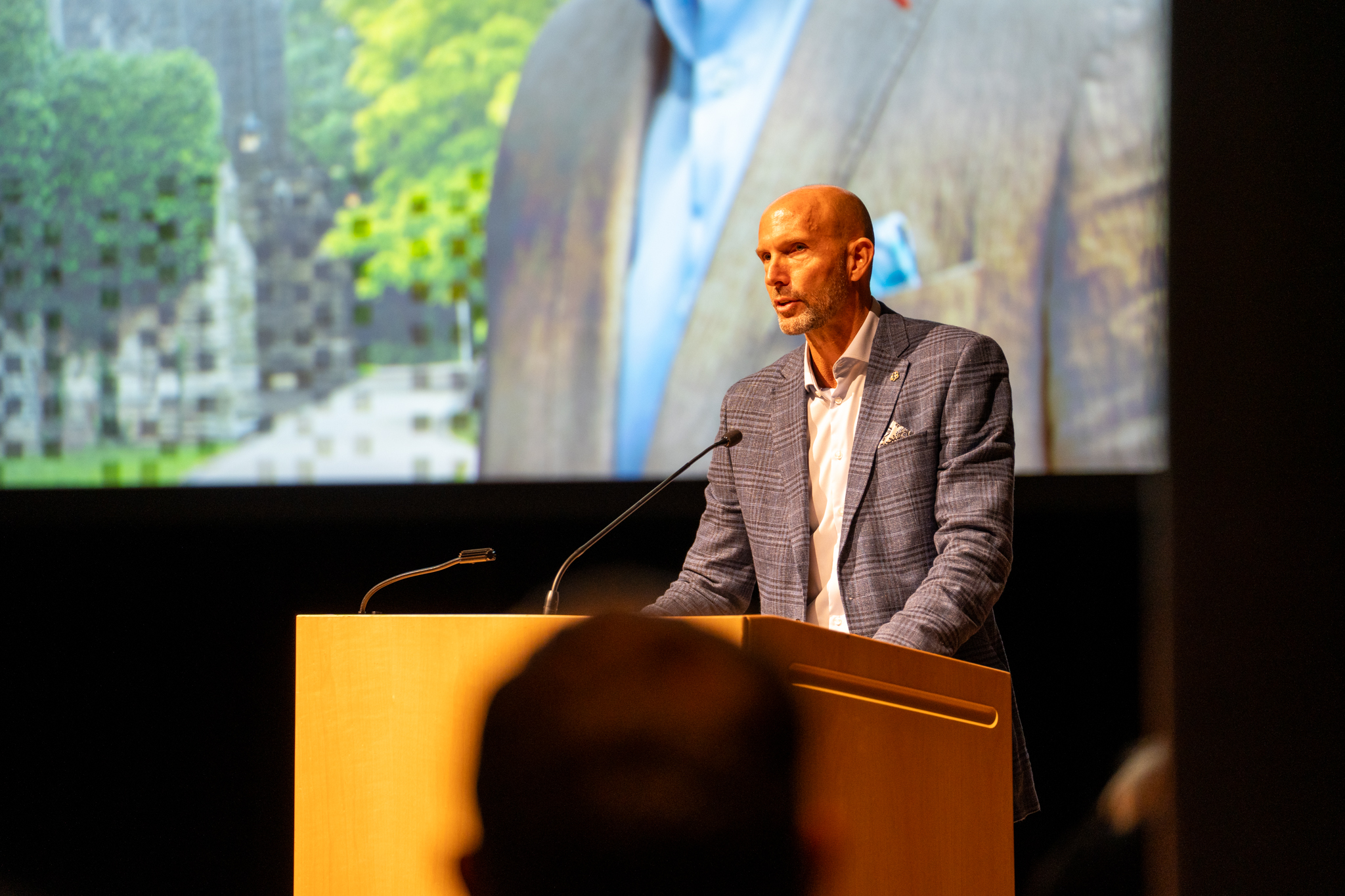 Following Provost Tighe, Associate Vice-President (Students and Learning) and Dean of Students Sean Van Koughnett introduced the Student Affairs vision — to be a community where every student can belong, become and contribute. 
"How do we provide the most personalized, holistic experience along [students'] entire journey? To do that, we really need to work across the university." 
Then, in lightning-style discussions moderated by student leaders, Student Affairs professionals responded to current trends and challenges with insights from student surveys, data and staff experience.
Full details about how the panelists and their respective divisions are responding to issues in the McMaster student experience are available in the Student Affairs 2022–2023 annual report.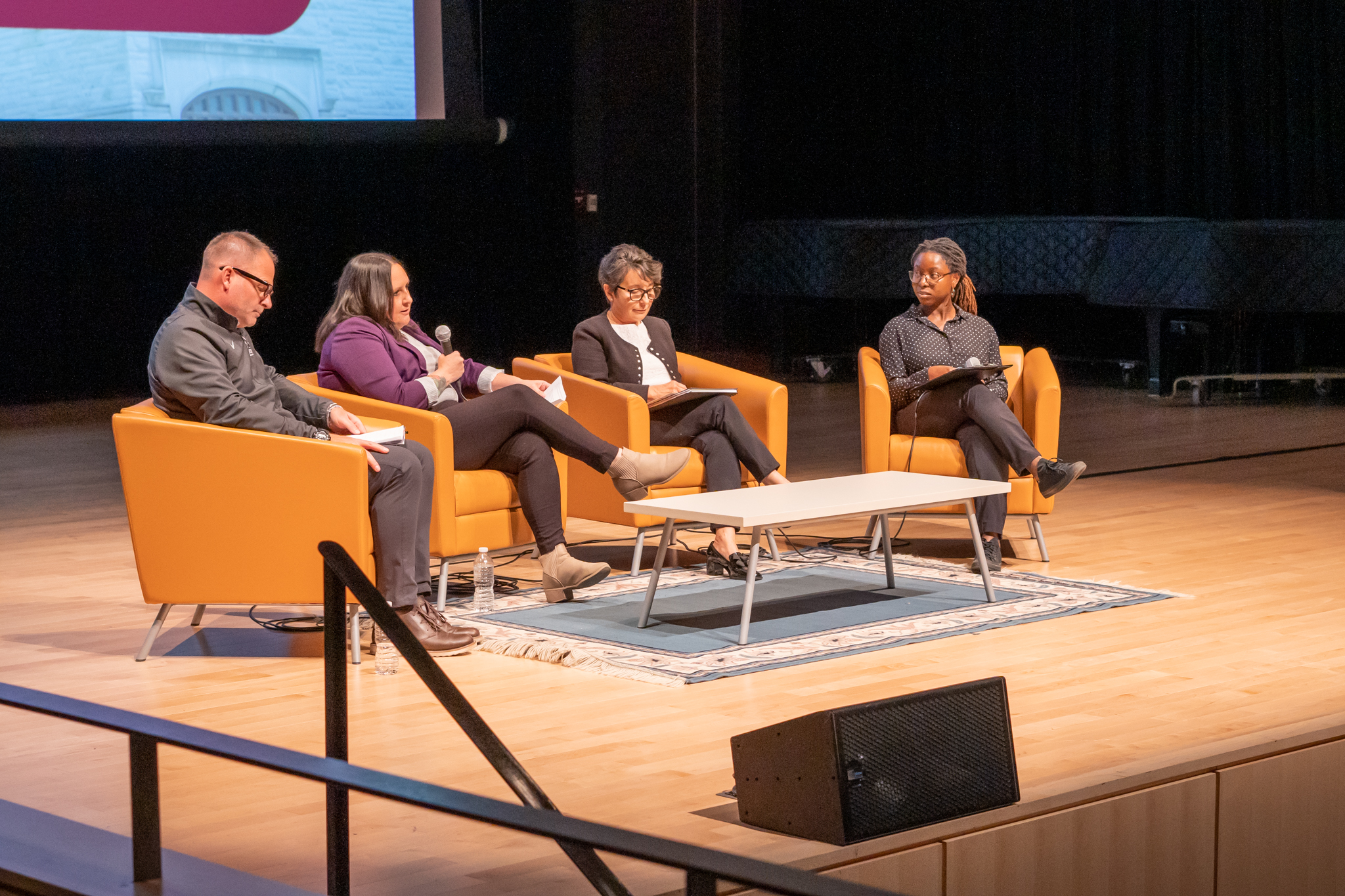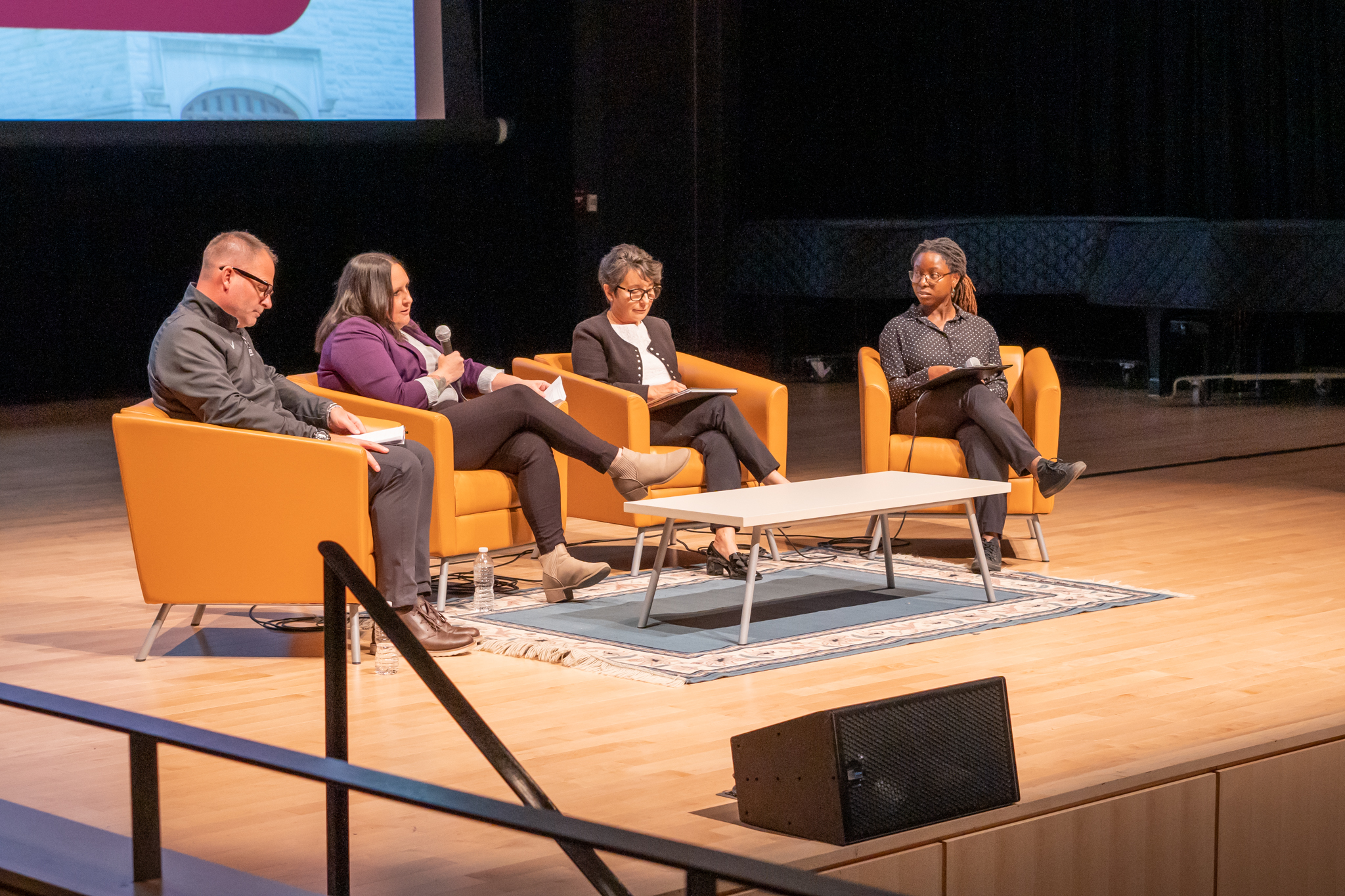 Well-being panel: How does Student Affairs support McMaster's goals to become Canada's healthiest campus? 
Highlights: Well-being includes supporting the whole student and their mental, emotional, social, physical, academic and spiritual wellness through access to holistic, culturally-situated services. Partnerships and collaborative programming are essential in providing this support. 
Student moderator (right): Sarah Adjekum, Social Sciences PhD candidate, Health, Aging & Society; Wilson Leader (2021) 
Panelists (in order from right to left): Rosanne Kent, Director, Student Wellness Centre; Chrissy Doolittle, Director, Indigenous Student Services; Shawn Burt, Director, Athletics & Recreation 

Belonging and campus life panel: How is Student Affairs fostering an inclusive environment that embraces student diversity? 
Highlights: Creating a sense of belonging centred around acceptance, respect and inclusion is critical to a student's success inside and outside the classroom, impacting their academic goals, personal development and overall retention. It takes a community of communities to uphold this commitment and embrace student diversity. 
Student moderator (right): Jovan Popovic, President and CEO, McMaster Students Union 
Panelists (in order from right to left): Clare Warner, Senior Advisor, Equity, Inclusion and Anti-Racism; Mei-Ju Shih, Director, Student Accessibility Services; Andy Crowell, Director, Spiritual Care and Learning Centre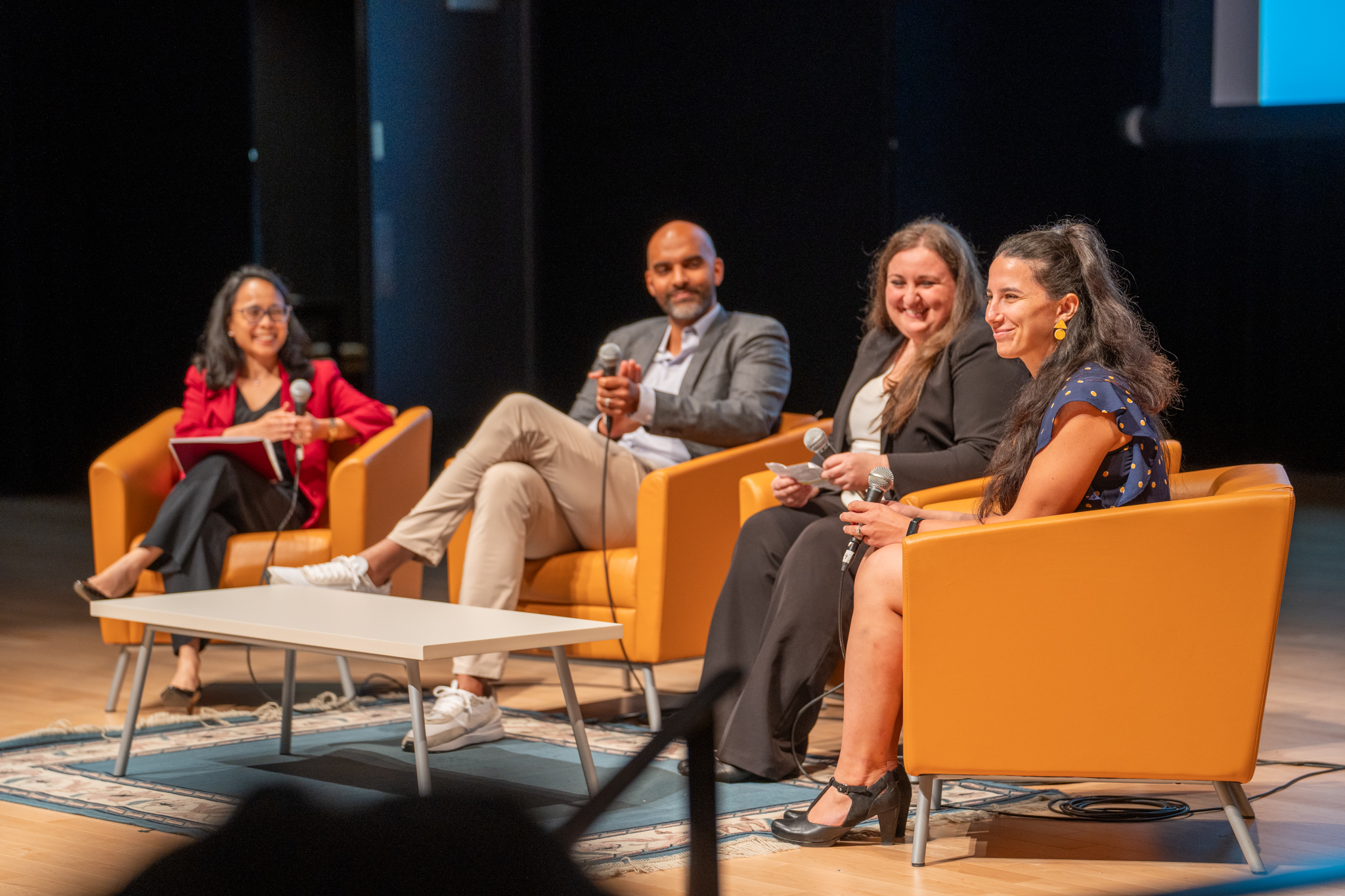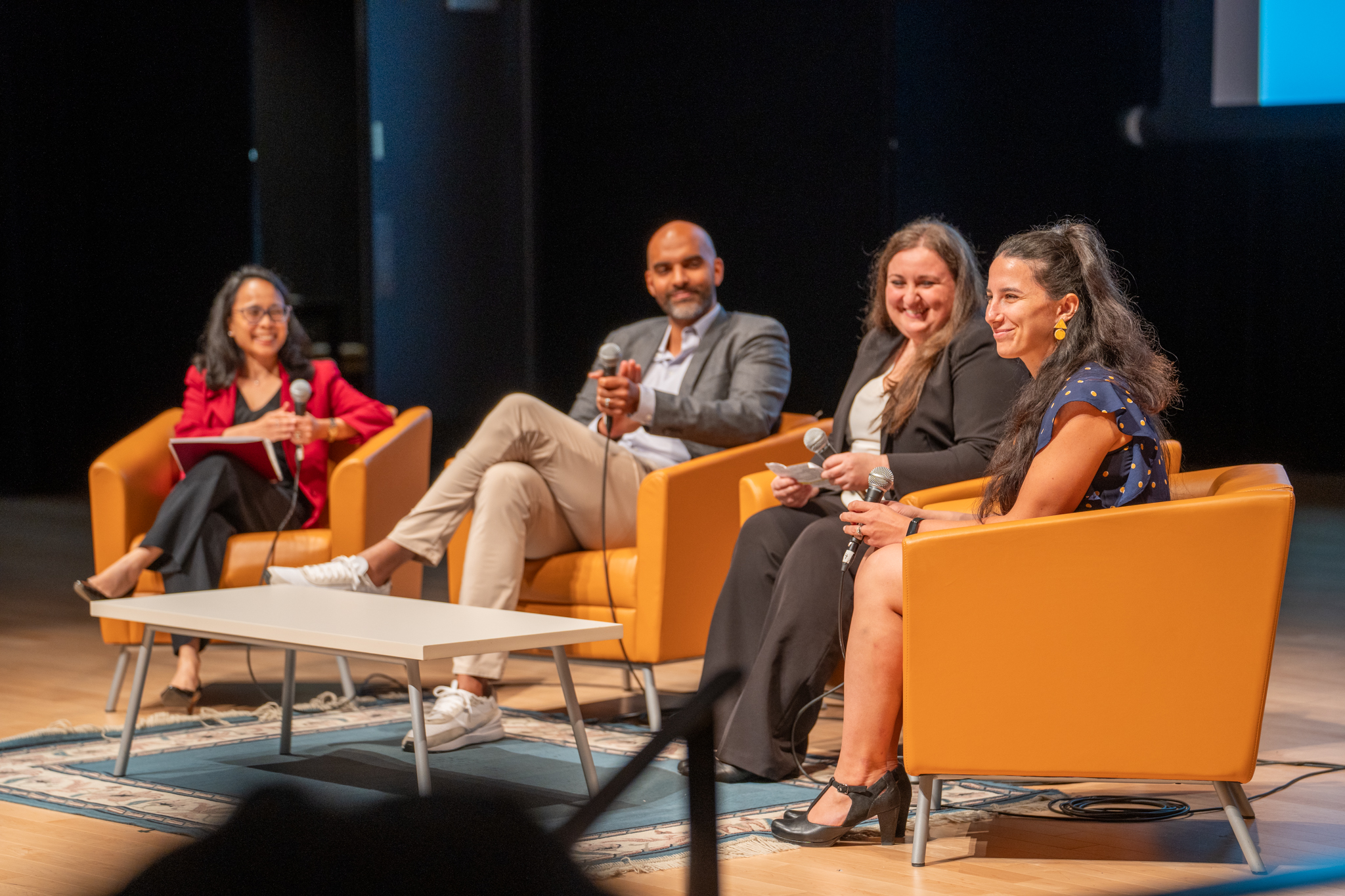 Transformation and growth panel: How is Student Affairs creating a holistic and personalized experience for every student? 
Highlights: In addition to establishing a foundation of well-being and belonging, providing an evolving variety of opportunities for students to gain experience and exposure is essential for student transformation and growth. This happens across campus, in both physical and digital spaces where students explore and access opportunities and support.  
Student moderator (right): Letizia Dondi, PhD Candidate, School of Biomedical Engineering; President, Graduate Students Association 
Panelists (in order from right to left): Andrijana Olaizola, Director, Finance & Administration; Keenan Lewis Jeppesen, Associate Director, Administration, Housing & Conference Services; Arlene Fajutrao Dosen, Executive Director and Assistant Dean of Student Success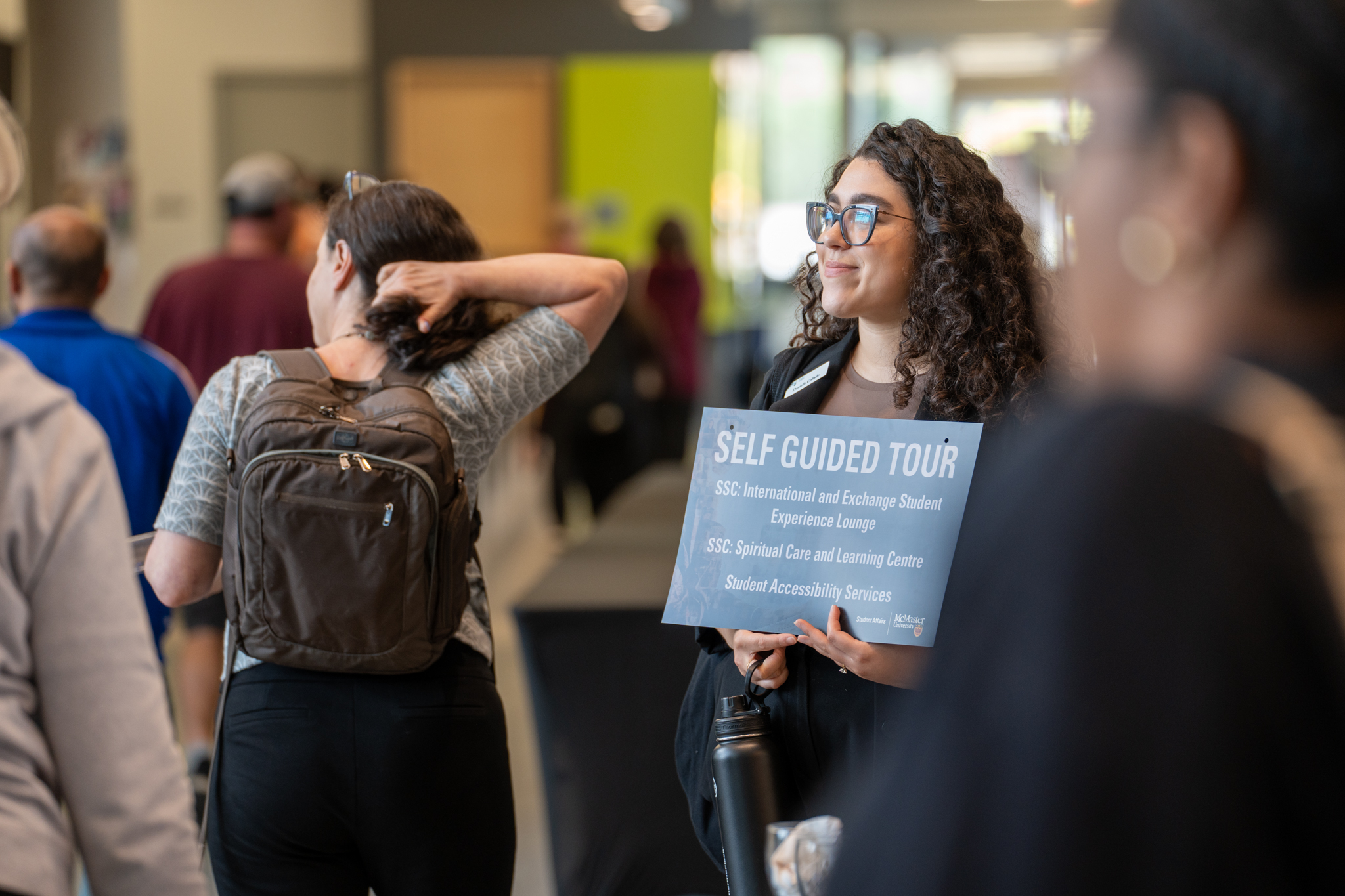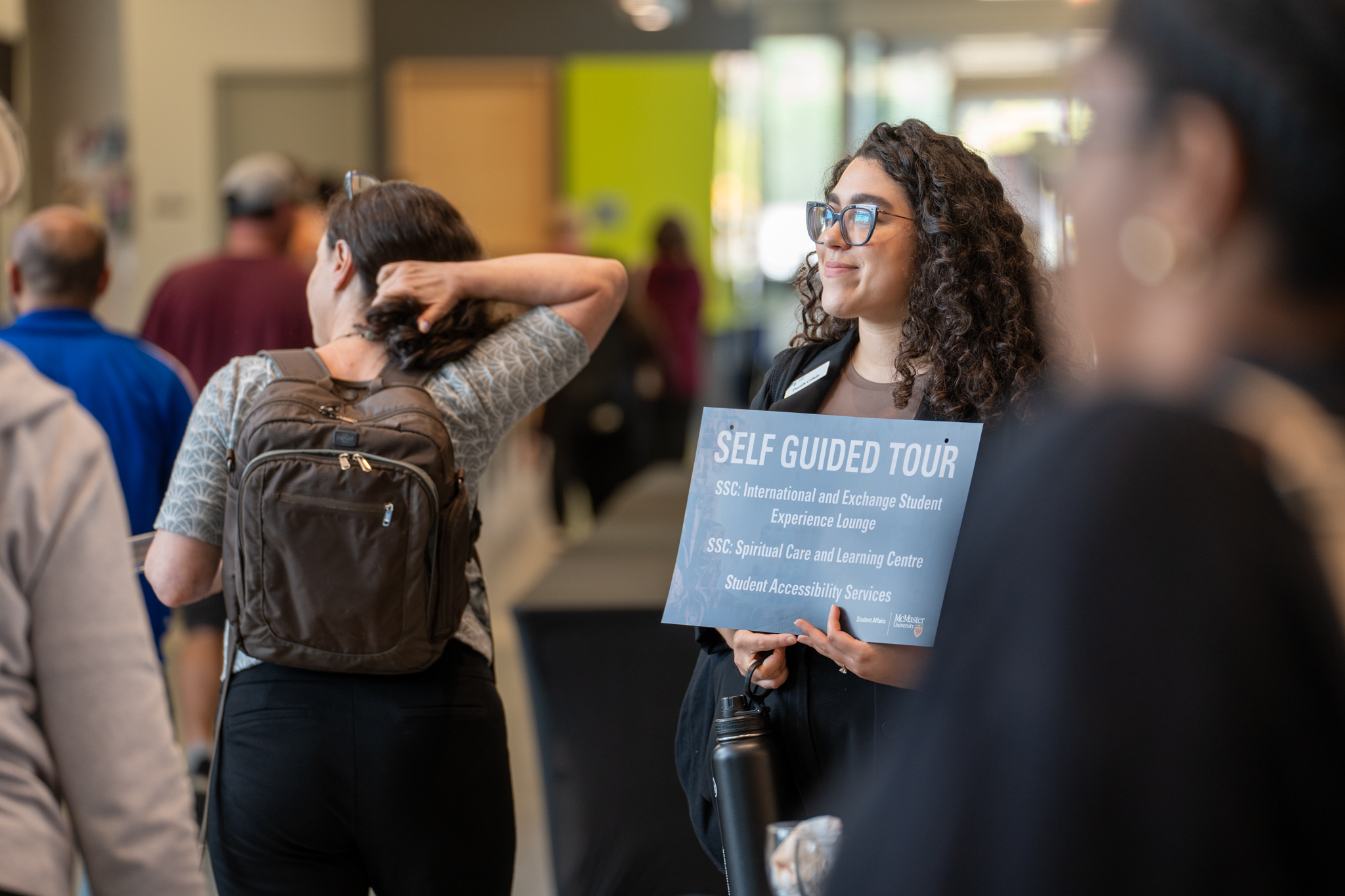 Following the event, faculty and staff were invited to visit various Student Affairs locations on campus. 
For more information on Student Affairs, visit the 2022–2023 annual report, the McMaster Student Experience: A Place for Everyone.