High school guidance counsellors visit campus to learn how to better support students entering post-secondary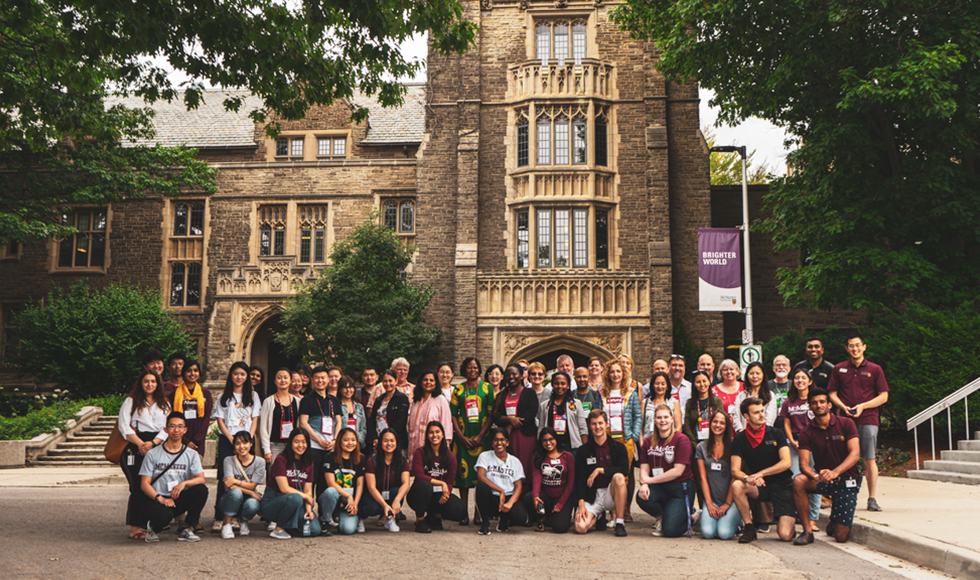 ---
For the first time in eight years, the 2019 International Association for College Admission Counselling (IACAC) conference brought university admission recruiters and guidance counsellors from high schools around the world together. The purpose was to share undergraduate program/admission updates and best practices in supporting high school students with their post-secondary applications back to Canada.
As part of the pre/post conference activities on July 7 and July 12, McMaster welcomed overseas high school counsellors to an exclusive walkthrough of student services and provided a tour of campus facilities and learning tools organized by the Student Recruitment Office. In coordination with IACAC and the Council of International Schools, high schools from more than thirty countries were represented in the two tours combined.
The group gathered at University Club with McMaster faculty and staff members and student leaders, including international students who shared their personal challenges and success stories associated with balancing academics with extra-curriculars. One of the key issues discussed were ways in which academic learning and support services for international students were highlighted by the Student Success Center.
Guests were also guided through a selected number of world-leading research and teaching facilities unique to McMaster. Some of the hands-on demonstrations and activities included utilizing motion capture markers to optimize musical performance, discerning constellations through the star filled WJ McCallion Planetarium and learning how daily operations in the Nuclear Reactor are contributing to research excellence across subject fields.
"It was an unforgettable experience at McMaster. I can't wait to tell my students all about it." – Maartje Koster, International School of Bologna.
The success of both tour events was a result of a collaborative effort between various offices within the Office of the Registrar and all faculties, including the Faculty of Science which provided the staff support and access to the LIVELab, Nuclear Reactor and W. J. McCallion Planetarium.