Helping Hamilton's bee population for 100in1day Hamilton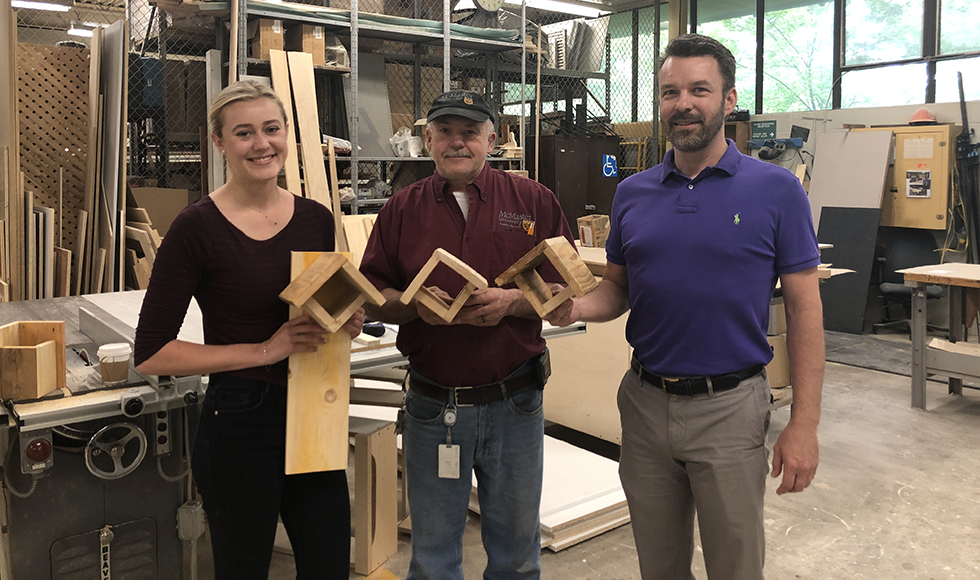 ---
On June 1st McMaster will again be taking part in 100in1day Hamilton supported by the Office of Community Engagement, which aims to generate 100 community-led actions all on 1 day.
In support of 100in1day Hamilton, the Academic Sustainability Programs Office is collaborating with The Solitary Bee Project, Facility Services, Nature at McMaster, Engineers Without Borders, and OPIRG to design, construct, and fill 50 solitary bee houses, which will then be positioned across campus to house bees and support future students' experiential learning.
The group will also be helping participants up-cycle their coffee mugs into bee houses that they can take home. Solitary bees are one of nature's most important pollinators and are essential to a balanced and sustainable ecosystem.
McMaster and community members are welcome to join the fun on June 1st from 8-10 a.m., beside the Student Centre and Mills Library. Free coffee, tea, hot chocolate and donuts will be available.
To follow along with the event, check out @mcmasteru Instagram story.
For more information on the Solitary Bee Project and the Founder, Simran Jolly, click here.
This 100in1day initiative is also being supported by Donut Monster and Bikeables who will be providing donuts and coffee for those who take part in creating and learning about solitary bee houses.