"He bled maroon and grey and his heart was in Hamilton"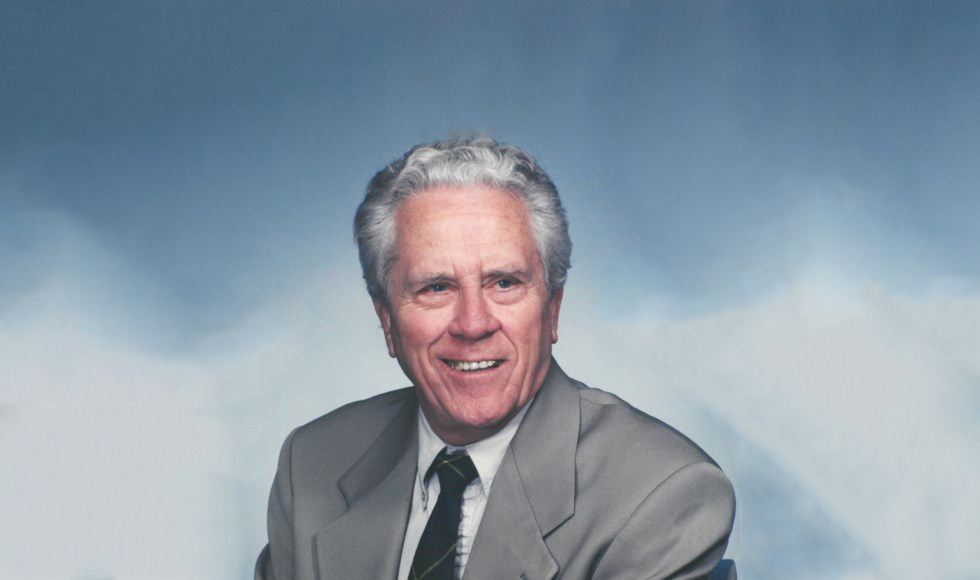 ---
Historian, scholar, mentor, comedian, and friend are just some of the ways people will remember Charles "Chuck" Johnston, who died on October 30 at the age of 94.
A born Hamiltonian, he belonged to the McMaster Humanities class of 1949 and taught in the history department until his retirement as Professor Emeritus in 1988.
Over the course of his life Johnston wrote several books, among them a two-volume history of McMaster. (Perhaps not surprisingly, the author of the third volume had been his student.)
He also compiled the McMaster World War II Honour Roll, completing the biographies of McMaster students and graduates who never returned from World War II. Sadly, one of the people on the roll was his former teacher, Charles W. MacDonald from Memorial School, who had inspired Johnston's love of history and teaching.
"The Honour Roll project took a significant amount of time but he persevered until he had a story on all the veterans," says Karen McQuigge, director of alumni advancement.
"He would come in with written documents and images and we would work to make them accessible online. We wrapped up his project when he was well into his 80s and his eyesight was failing.
"He bled maroon and grey and his heart was in Hamilton"
Johnston also wrote a history of Six Nations of the Grand River, as well as a prize-winning biography of Ontario Premier E.C. Drury. He served on several public boards and committees, including the Archaeological and Historic Sites Board of Ontario. In his retirement year he co-wrote a book on British missionaries and imperialism, and was named a Distinguished Alumni Scholar in Arts.
John Weaver, who worked closely with Johnston over the years remembers him as a model colleague.
"He was a fine writer, a wit, a pioneer historian of and friend to the people of Six Nations."
Weaver recalls a research trip to Ottawa where the two of them spent time in the National Archives while staying at a dorm at Carleton University.
"While walking back to the dorms from the archives Chuck would share his findings of the day, thinking aloud about Ontario progressive politics in the 1920s and adding his hilarious asides. He loved history and put his heart into it."
A memorial to honour Johnston's life will take place April 1, 2021. Online condolences may be made at www.marlattfhdundas.com