Have you heard about the Society, Culture and Religion program?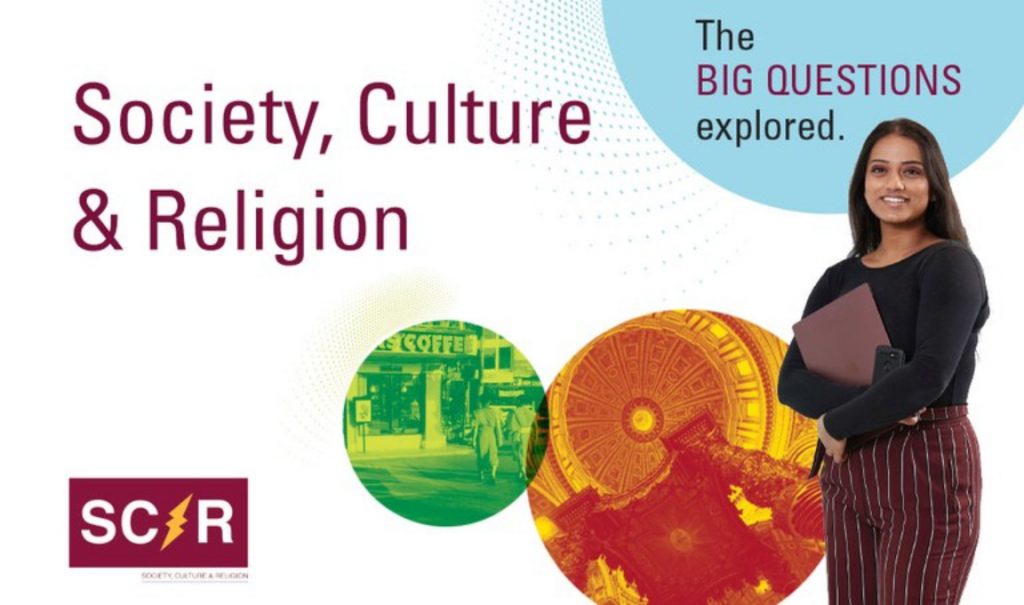 The new BA in Society, Culture and Religion offers students a more flexible, dynamic way to explore the big questions.
---
McMaster's Religious Studies undergraduate degree programs have a new name, new course offerings and a new minor.
Starting this fall, Society, Culture and Religion programs will inspire and teach students to become critical thinkers, engaged citizens and effective communicators, replacing Religious Studies BA degrees. As well, the renamed program is refining its course offerings for Level IV students.
"We have overhauled our Level IV program to enable students to engage in richer conversations with faculty members," says Philippa Carter, undergraduate affairs chair.
"The first addition is a Society, Culture, Religion seminar which allows students to read the work of and engage with a different faculty member from the department each week."
The new minor in Health, Well-Being and Religion will focus on connection between health and religion.
It was students who drove the department's evolution into Society, Culture and Religion, Carter says. "They wanted the name to better reflect what they're learning at the undergraduate level."
As it has always done, the department will examine how religion influences and shapes the world, using an interdisciplinary approach to explore how ancient and contemporary human cultures ask and answer questions.
The programs are designed to be as dynamic and flexible as possible, explains Carter. "In consultation with a faculty adviser, every year, students will prepare a learning plan to suit the three or four years they are in the program.
"Each year they can revisit and revise the plan to suit their desired courses of study."
Inspired by the Bachelor of Health Sciences program, the program's other new course focuses on academic engagement. It runs over two years, beginning in Level III. Students enrolled in the Honours BA program will complete a variety of tasks to enhance their appreciation of the academic study of religion.
"Through these changes, we want to allow students to engage more closely with the department, explore the big questions and really enhance their learning experience at McMaster," says department administrator Sheryl Dick.