Happy Holidays from McMaster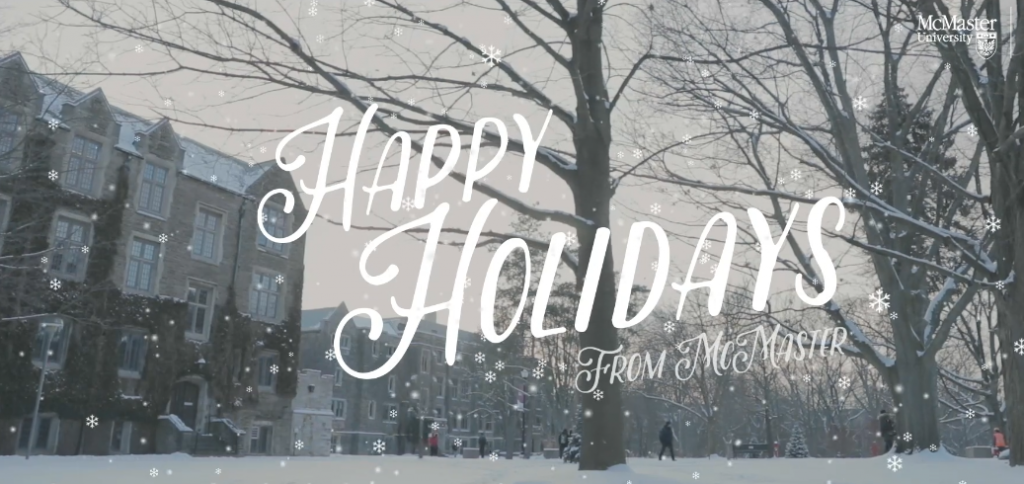 ---
Happy Holidays from McMaster University! We're wishing you a safe and peaceful holiday season.
A reminder that the University will close end of day today (December 23rd). For anyone who already had the day booked for vacation the time will not be deducted from your vacation allotment for the year. Details here.
McMaster will reopen on January 3rd, 2022. Please see here for more details.