Hacking Ashley Madison, ex-pat voting and Pluto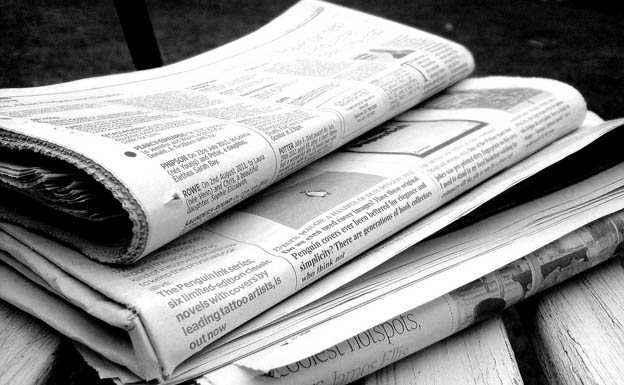 ---
McMaster is known for making a positive impact on the local, national and international stages. Public Relations highlights a few of the many McMaster stories making the news in the past week. 
Teaching, learning and student success:
The Globe and Mail published a half-page story and photo package about the Indigenous Undergraduate Summer Research Scholars program, which aims to improve graduate-school enrolment among Indigenous scholars, who are underrepresented in post-graduate programs. The story featured interviews with participants in the program and with Allison Sekuler (Acting Vice-President, Research), who launched the program. Radio-Canada International later posted a story about the program.
Expert commentary:
Global National News, CBC's The Exchange with Amanda Lang, CBC TV Toronto and CBC Radio (Toronto) interviewed Mandeep Malik (DeGroote School of Business) about Loblaw's plan to close 50 underperforming stores. CBC Radio outlets in Montreal, Victoria, Quebec City, Regina, Charlottetown, Halifax, Winnipeg and Kelowna featured clips from Malik's Toronto radio interview.
CTV National News, Global National News and CHML Radio interviewed Robert Cockcroft (Physics and Astronomy) about the discovery of an Earth-like planet beyond the solar system.
CTV News Channel interviewed Marvin Ryder (DeGroote School of Business) about factors influencing the value of the Canadian dollar and, on a separate day, about the prohibitive costs of making an NHL expansion bid.
CTV News Channel interviewed Ken Owen (DeGroote School of Business)about the hack on photo-printing company PNI, which contracts its services to numerous retailers, including Costco. Owen, a PhD candidate whose research specialty is hacking, also talked to CHCH TV about the approved hack on the computer systems of a car, which successfully shut off the brakes of a car travelling at 70 mph. CP24 later interviewed Owen about hacks on baby monitors and Ashley Madison.
The Telegraph sought comment from Mohit Bhandari (Surgery) on a nation-wide study in India that revealed troubling deficiencies in trauma care services.
CTV News Channel interviewed Peter Graefe (Political Science) about the Liberal nomination battle in Mississauga between Eve Adams and Marco Mendicino. CHML Radio also interviewed Graefe about ex-pat Canadians being excluded from voting after more than five years outside the country.
Research:
Forbes, United Press International and The Hamilton Spectator reported on research led by Paul Moayyedi (Medicine) showing that eliminating the ulcer-causing bacterium H. Pylori with antibiotics also reduces the incidence of stomach cancer.
The Washington Post published a feature that highlighted the role of Adrian Upton (Neurology) in creating an electromagnetic device that shows great promise for relieving chronic pain.
The Hamilton Spectator, CHCH, United Press and Reuters Health reported on a study lead by Tim Whelan (Oncology) that found a reduction in breast cancer recurrence when radiation is given to the lymph nodes in addition to the standard treatment of whole-breast irradiation after breast-conserving surgery.
Radio-Canada International interviewed Stephen Tullis (Engineering) about his work, as an engineer and former competitive rower, to develop more efficient blades for paddles and oars.
The Toronto Star highlighted research by Wayne Lewchuk (Labour Studies) on precarious employment.
The Hamilton Spectator and CBC News online published stories based on a Lancet commentary by adjunct professor Farhan Asrar (Family Medicine) suggesting that remote technology used to monitor the health of astronauts could also help stem the spread of infectious diseases such as Ebola here on Earth.
Community engagement:
The Hamilton Spectator published a story about McMaster and its project partners opening a new downtown business accelerator, featuring comments from Sean Van Koughnett (AVP, Teaching and Learning).
CHCH TV, CHML Radio and Hamilton Community News reported on engineers from Google Canada's headquarters visiting campers learning about writing computer code at McMaster Engineering's Venture Camp.
Australia's Queensland Times covered a talk on dating violence by Christine Wekerle (Pediatrics) who said that getting out of the classroom and into the real world is the best way to teach teenagers how to have non-violent intimate relationships.
In the news:
The Hamilton Spectator published a story about a new stamp from Canada Post featuring a photo of author Alice Munro and a sample of handwritten text from a letter that is part of the McMaster library's archives. The story describes how Canada Post worked with archivist-librarian Rick Stapleton and cites archivist Renu Barrett describing the library's collections of materials from Canadian authors and publishers.
The Guardian (UK) published an interview with a rising star in graphic novel storytelling, who reveals the intellectual underpinnings of his work through footnotes that reference thinkers such as McMaster's Henry Giroux (Centre for Scholarship in the Public Interest).