Great chemistry: A safer, easier way to track hazardous materials inventory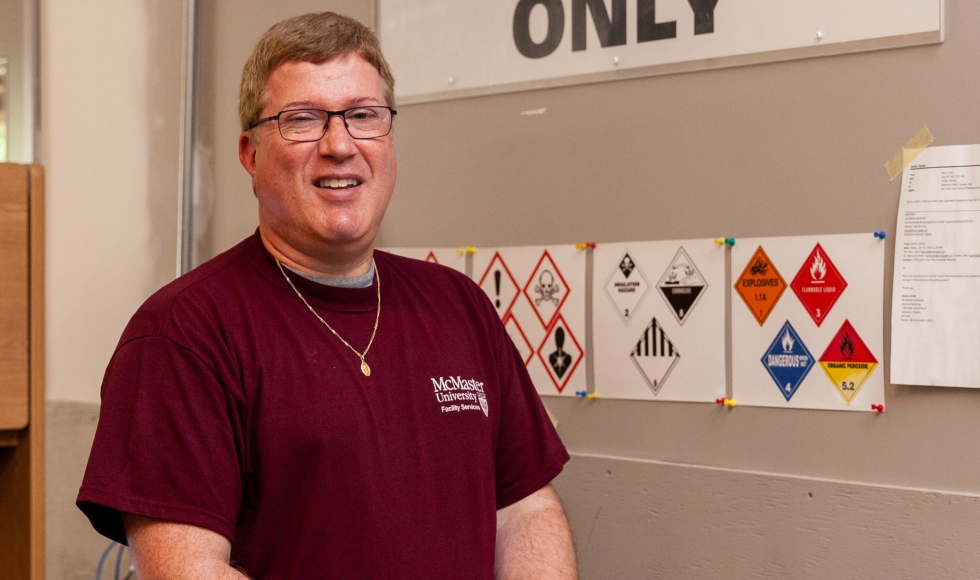 Logistics clerk Glen Grover and his colleague Denise Smith provide key support to McMaster's hazardous materials inventory. Photos by Sarah Janes.
---
Glen Grover pulls a magnifying glass out of his desk drawer and studies the label on a bottle of ethylene glycol. He notes the chemical abstracts service registry number, the stock number, the product number, the vendor, manufacturer, and volume, and enters it into a computerized database. He then generates a custom barcode, prints a label and secures it to the bottle. While Grover and his co-workers are an essential part of McMaster's coordinated hazardous materials inventory system, they don't work in a lab, but in the university's receiving department.
"It's been interesting," says Grover, a logistics clerk in facilities services. "You have to take your time. It's a big responsibility to handle everything with care."
About a year ago, McMaster signed on to the HECHMET (Higher Education Cooperative for Hazardous Materials and Equipment Tracking) system now used by many Ontario universities to track their chemical inventory. The university is required by the Ontario Health and Safety Act to keep a detailed list of dangerous materials and their locations to provide to emergency responders in the case of a fire or other urgent scenario. Since that time, over 40,000 items have been catalogued in the system for the main campus address, including the faculties of science and engineering.
Using this setup required some system changes across the university. Prior to using HECHMET, inventory was managed lab by lab, with each principal investigator charged with creating and updating their inventory without a centralized list.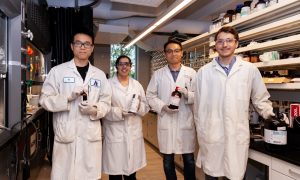 "From our perspective, it's definitely the case that this system is more accurate and more convenient," says Ignacio Vargas-Baca, associate professor of chemistry and chemical biology. "Safety is also very important. Not only the safety of me and my students but especially the people coming to respond in the case of an emergency, it's critical that they know what they are dealing with."
Vargas-Baca says this new system reduces administrative tasks for his team so they can focus on their research. Because the receiving department inputs the chemicals' arrival and the university's chemical waste management partner scans empty bottles when they're picked up for disposal, his lab inventory list is constantly updated, with fewer errors than previously. All that's left for him to do is monitor and order additional supplies when needed.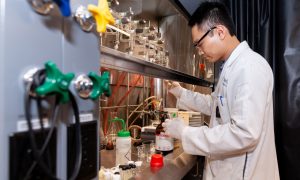 "One thing that is very nice in this system is that it hasn't introduced any meaningful delays in receiving the chemicals," says Vargas-Baca. "I was concerned that by Receiving having to record the materials, that would introduce an unnecessary delay. But we just had an example of a chemical that we ordered yesterday, and we received it today. So, the system is working very well."
The university health and safety team is pleased at how far the project has come in its first year of implementation. Phase two will include the Faculty of Health Sciences at a future date.
"I've had a great response from everyone – researchers, facilities, undergraduate labs – with regards to the HECHMET system," says Leah Allan, Lab Safety Specialist with Environmental and Occupational Health Support Services. "Facility Services support from Central Receiving in CSB and our hazardous chemical waste contractor were key to accomplishing our goal of a university-wide system. We couldn't be happier with the way it has rolled out."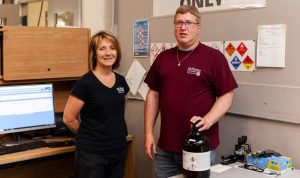 Grover has worked at McMaster since 2000. He says this is one of the biggest campus initiatives he's been involved with.
"We receive hazardous chemicals every single day," he says. "By now, we're getting familiar with the supplies, the labs and the names of researchers. I feel like I'm connected to their work."