Grad student's work could change the way we store data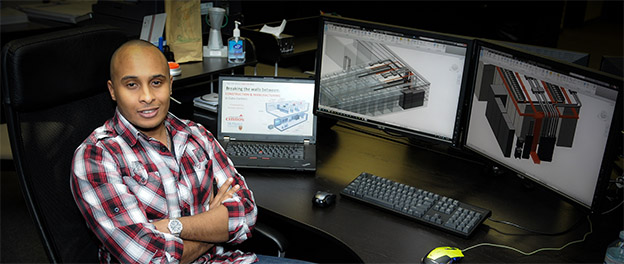 ---
Hussam Haroun's data storage unit has the potential to transform how the world stores and manages information.
That's how the Hamilton Spectator described the engineering entrepreneurship and innovation student's invention in its profile Oct. 31.
Cinnos Smart Mission Critical Rack is a 20-square-foot, 1,500 pound cabinet that's much cheaper and more energy efficient than traditional data storage centres.
Haroun will present his work at the Falling Walls Venture competition, one of the most prestigious innovation conferences in the world.
Read 'He's Shrinking data down to size'