Grad students take on challenge to explain their research in 180 seconds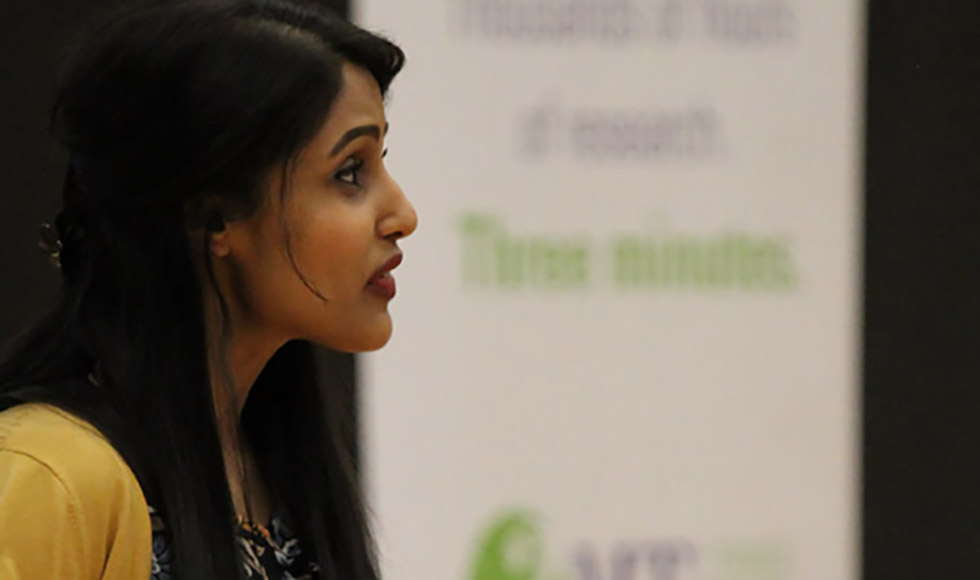 ---
Could you explain your research – and its broader impact – in three minutes, using no more than one static presentation slide? Could you make it engaging? And accessible?
That's the challenge for more than 80 graduate researchers competing in the sixth annual McMaster Three Minute Thesis (3MT) competition. Graduate students from across all six Faculties will present their 3MT's over five preliminary heats, beginning Wednesday, March 14, and ending on the morning of March 15. 
The top three presenters from each heat will compete in the Final at 1:30 p.m. on Thursday, March 15.
All preliminary heats and the Final take place in the Concert Hall, located in the LR Wilson Hall on main campus.
Members of the University and broader Hamilton communities are welcome to attend the event.
Adjudication and prizes
Adjudication panels for all 3MT heats and the Final feature non-specialist judges.
The winner of the 3MT receives a cash prize, the Dean's Award for Excellence in Communicating Graduate Research, and the opportunity to represent McMaster University at the Ontario Provincial 3MT in April.
As well, second through fifth place winners receive cash prizes and the Dean's Award for Excellence in Communicating Graduate Research.
New to this year's competition: the top place competitor from each Faculty will receive a cash prize.
For the latest information about preliminary heat winners on the day of the competition, follow updates on our Three Minute Thesis webpage.