Go behind the lab door in new online series featuring McMaster's top COVID-19 researchers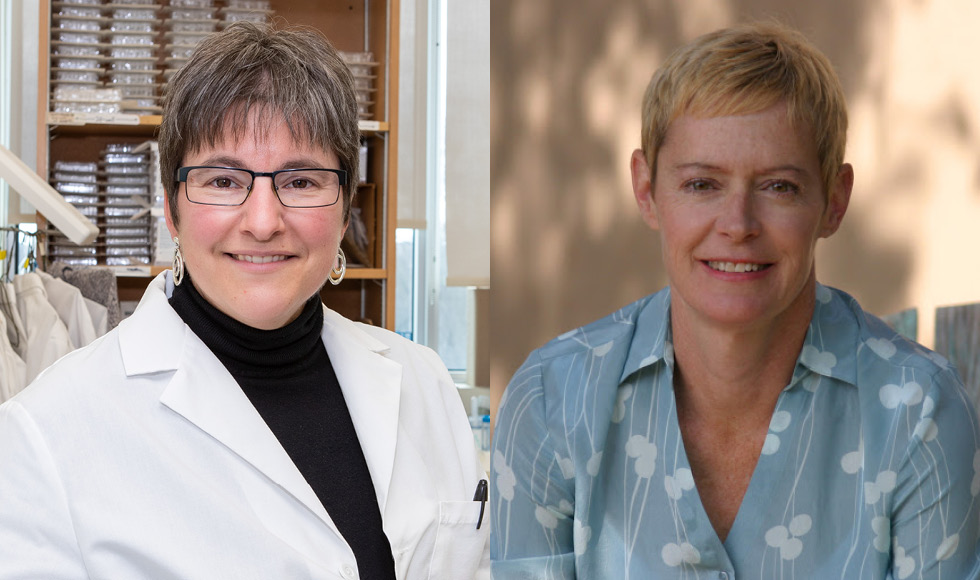 ---
A new online series will give McMaster's top COVID-19 researchers a chance to talk about their work and explain how they're making a difference in the global efforts to fight the pandemic.
The first event in the MacTalks series, which takes place Thursday, April 30 at 7 p.m., features Karen Mossman, acting vice-president, research, and New York Times columnist Gretchen Reynolds, the Faculty of Science's inaugural journalist-in-residence. 
Mossman is a molecular virologist and professor of pathology and molecular medicine. Earlier this year, she and her research team, along with partners at Sunnybrook and the University of Toronto, isolated the new coronavirus. This was an important first step in allowing researchers to develop and test potential treatments and vaccines.
"Much of our everyday work is incremental. It's important and it moves the field forward, but to have a chance to contribute to fighting a pandemic is especially inspiring and exciting," said Mossman in an article last month. "Researching viruses teaches us not only about the viruses we study, but also about our own immune systems."
Mossman's research efforts have also focused on therapeutic viruses used to fight cancer. She is a member of the Michael G. DeGroote Institute for Infectious Disease Research and the McMaster Immunology Research Centre. As McMaster's Vice-President Research (Acting), she is responsible for the university's research activities and partnerships designed to capitalize on McMaster's significant research strengths.
Gretchen Reynolds is a New York Times columnist and author who is the inaugural journalist in residence for McMaster's Faculty of Science. Her Phys Ed column is among the most-read and shared features in The New York Times. Her book, The First 20 Minutes: Surprising Science Reveals How We Can Exercise Better, Train Smarter, and Live Longer, was a New York Times non-fiction bestseller and finalist for the Books That Make a Difference Award.
Register for MacTalks here: https://alumlc.org/mcmaster/992/register