Global experts in aging to discuss the new human lifespan, smart cities at McMaster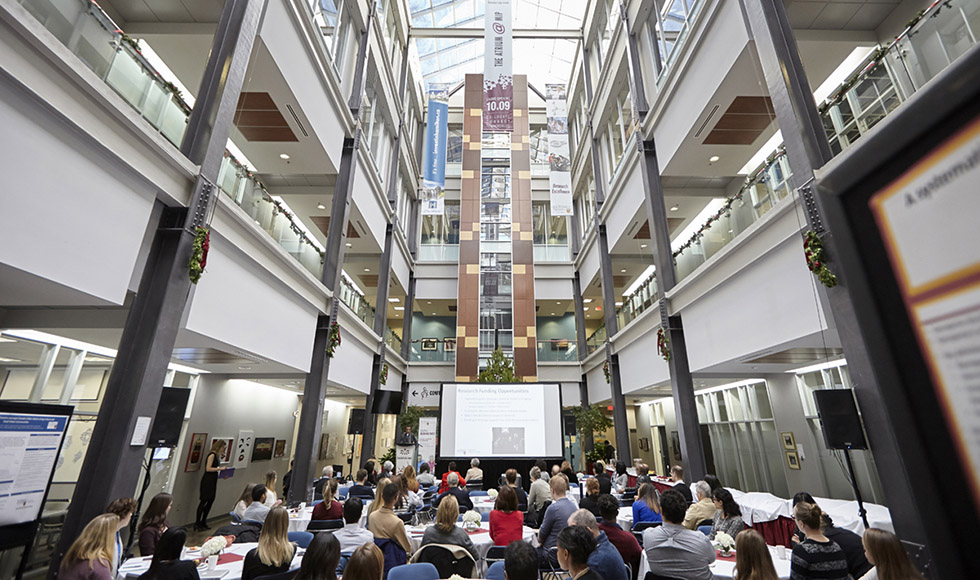 ---
The first question is the central theme behind a public panel discussion on Thursday, April 26, 2018 at 4 p.m. in The Atrium, McMaster Innovation Park (175 Longwood Road South, Hamilton), while the second question will be the focus of a seminar on Friday, April 27, 2018 at 10 a.m. in room 3023 of McMaster's Michael DeGroote Centre for Learning and Discovery (MDCL).
How can smarter cities support and connect our aging population? Join an international panel of experts as they discuss what's needed to build smarter, more connected cities that support the needs of every age.

Posted by McMaster University on Thursday, April 26, 2018
During the first event, ISAC panelists will explore how smart cities can be beacons for active aging, better accessibility, and less social isolation. This event will also feature posters and exhibits (3 – 4 p.m.) from McMaster's next generation of researchers in aging, including the popular Gilbrea Centre student group's Seniors of Canada photo project.
ISAC members include:
On April 27, ISAC member Dr. Tom Kirkwood will address the question of how and why the human lifespan is increasing.
Kirkwood, who has held roles in biological gerontology and mathematical biology, has spent many years studying the scientific basis of aging. He examines why and how we age and the underlying causes of age-related disability and disease, including the impact of social and behavioral factors.
According to him, until the last two decades, the common scientific view was simply that the human body is programmed to die after a certain period. The previous increase in life expectancy was caused almost entirely by preventing deaths in the early and middle years of life. We know now, he says, that the surprising continuation of the increase in human longevity is driven by something new: we are reaching old age in better health, and it is the death rates at advanced ages that are now falling fast.
Kirkwood was appointed Commander of the Order of the British Empire (CBE) in 2009 for service in medical science.
The McMaster Institute for Research on Aging (MIRA) aims to optimize the longevity of Canada's aging population through research, education, and collaboration. Interdisciplinary teams work alongside older adults and key stakeholders to find ways that will help Canadians spend more years living well. MIRA also acts as an entry point to some of McMaster's existing research platforms in aging, including the Labarge Centre for Mobility in Aging and the McMaster Optimal Aging Portal.
For more information about the panel presentation on April 26, click here or email MIRAinfo@mcmaster.ca.
For more information about the seminar on April 27, click here or email MIRAinfo@mcmaster.ca.
Registration is not required for either event. Parking at MIP is free. Visitors must park in lot 5 (gravel lot) and collect an exit pass from one of the event organizers.