Get a Mac background for your next video call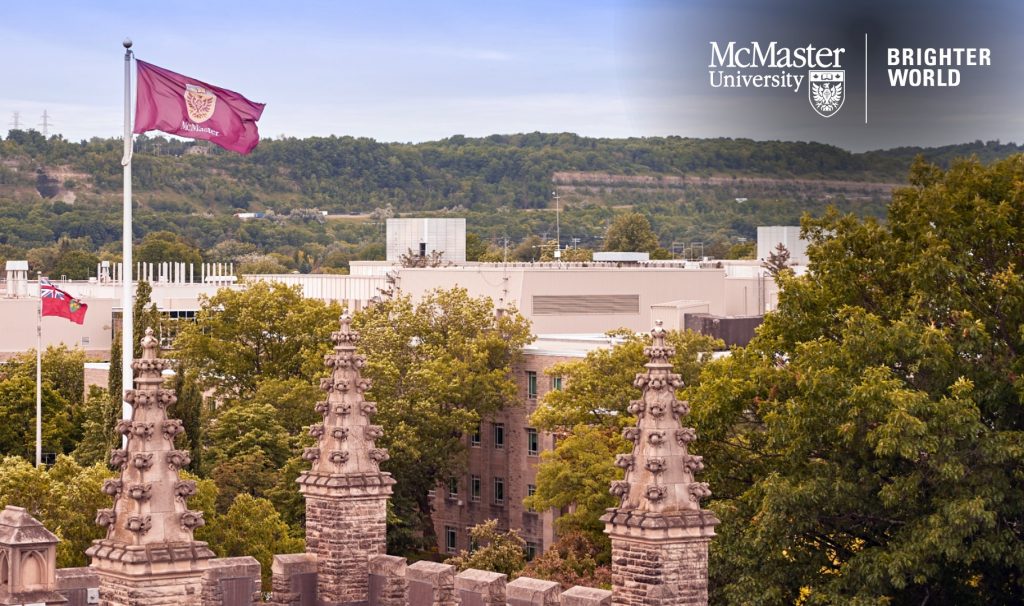 Your mic might be muted, but your presence will still say McMaster. Try one of 36 McMaster video backgrounds and bring whatever part of the campus you're missing to your daily routine.
---
You've tried the tropical getaway, the sunlit cottage dock and the Golden Gate Bridge. Maybe you've tried the bullpen from the 99th Precinct. But what you really want is something a lot closer to home, and the one place you're not allowed to be: the sunlit steps of Gilmour Hall.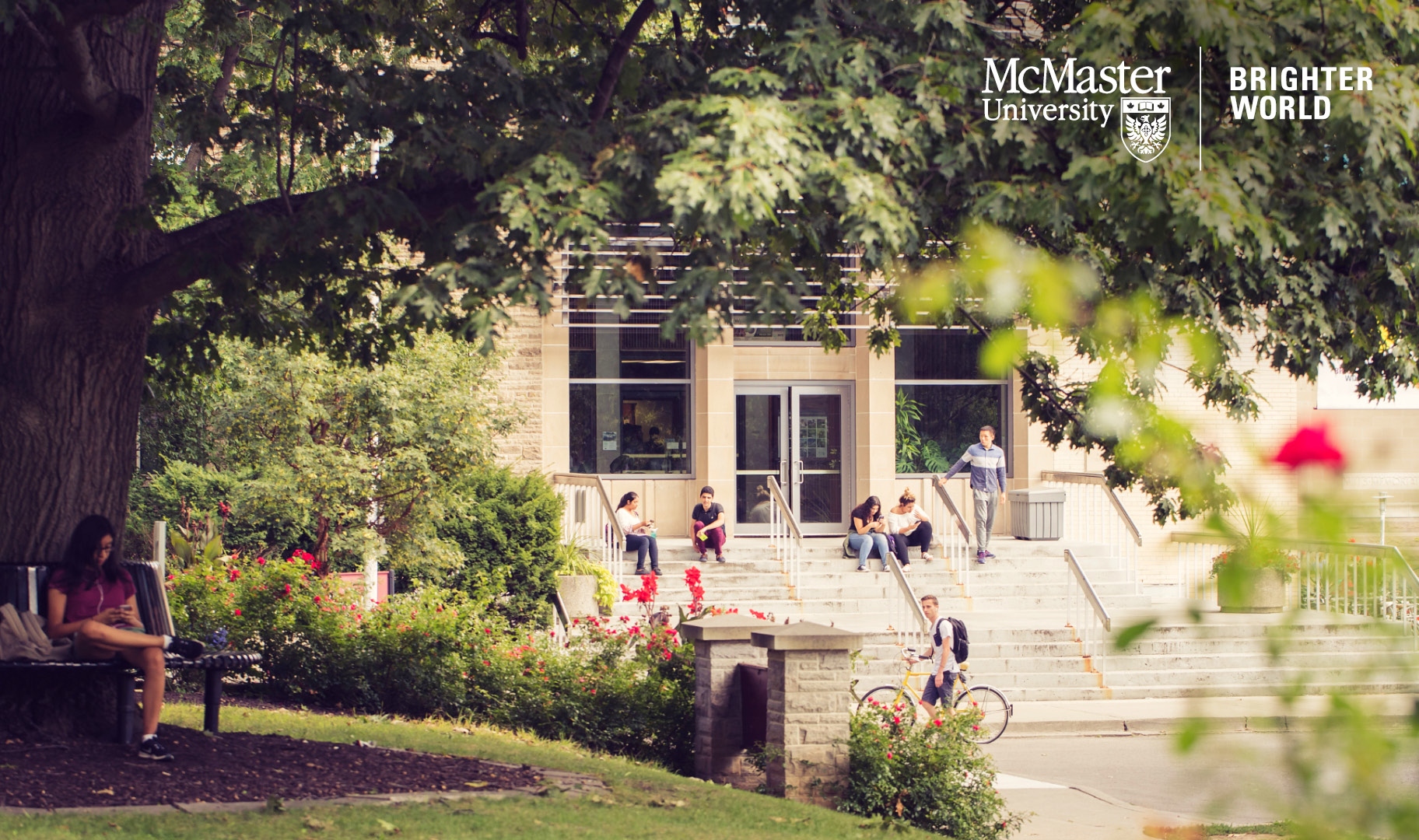 Well, good news is here: Welcome to McMaster's virtual meeting background motherlode.
There are now 36 McMaster branded video backgrounds available for download on the brand standards site, allowing you to bring whatever parts of the campus you're missing to your daily routine.
Now you can have a 9 a.m. video conference sitting in front of the flowering magnolia tree in the spring;a 10 a.m. outside L. R. Wilson by an autumn sunset, and an 11 a.m. alongside Senator William McMaster himself.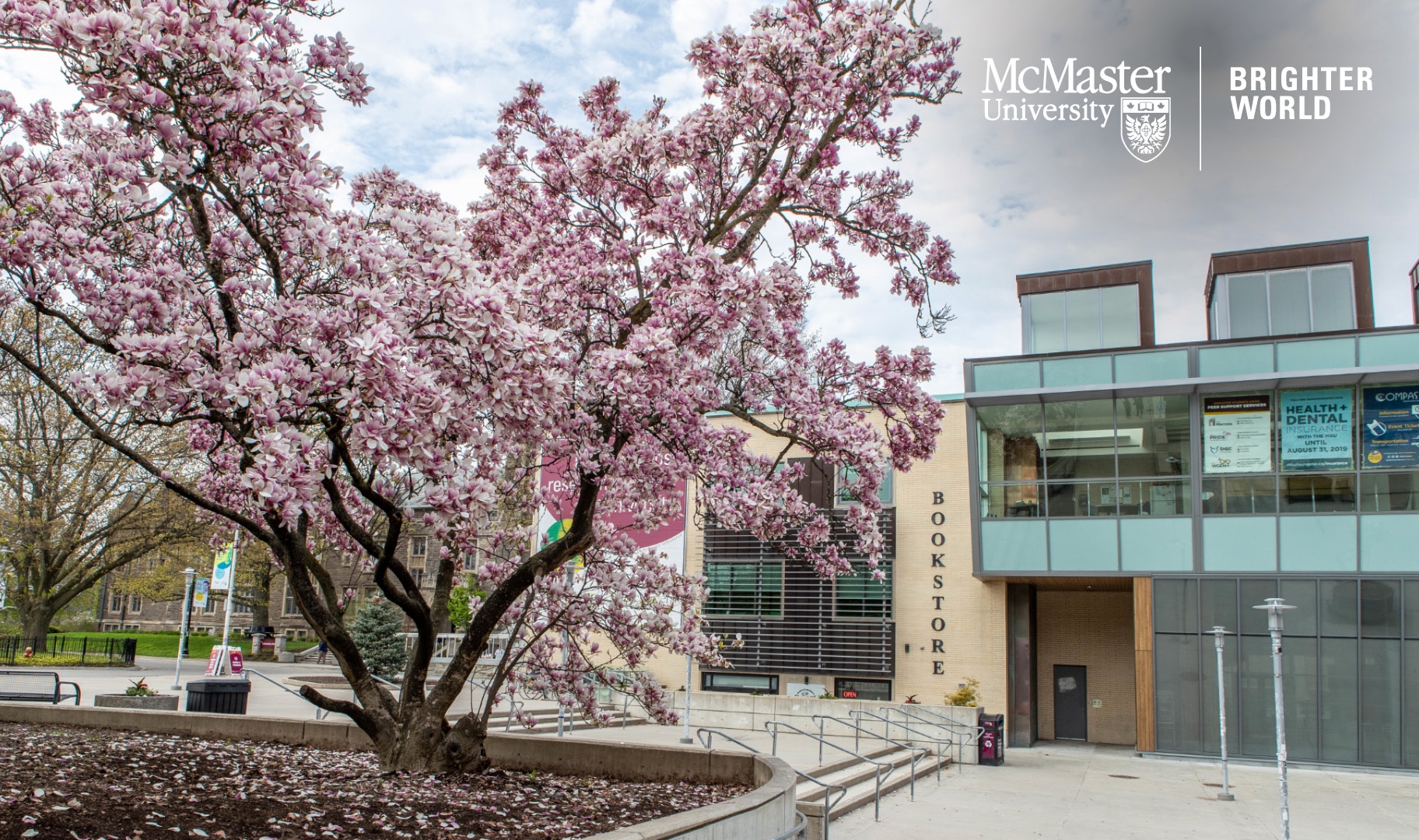 (If that's your actual schedule, consider pencilling in a snack break.)
Maybe you're feeling adventurous after lunch and decide to take a brief, scenic jaunt over to a local waterfall, or you're missing the Marauders so you make like a superhero and get a birds-eye view of lovely Ron Joyce Stadium.
Zoom in (no pun intended) and look through the iron ring outside JHE, or zoom out for a panoramic view of the whole engineering setup.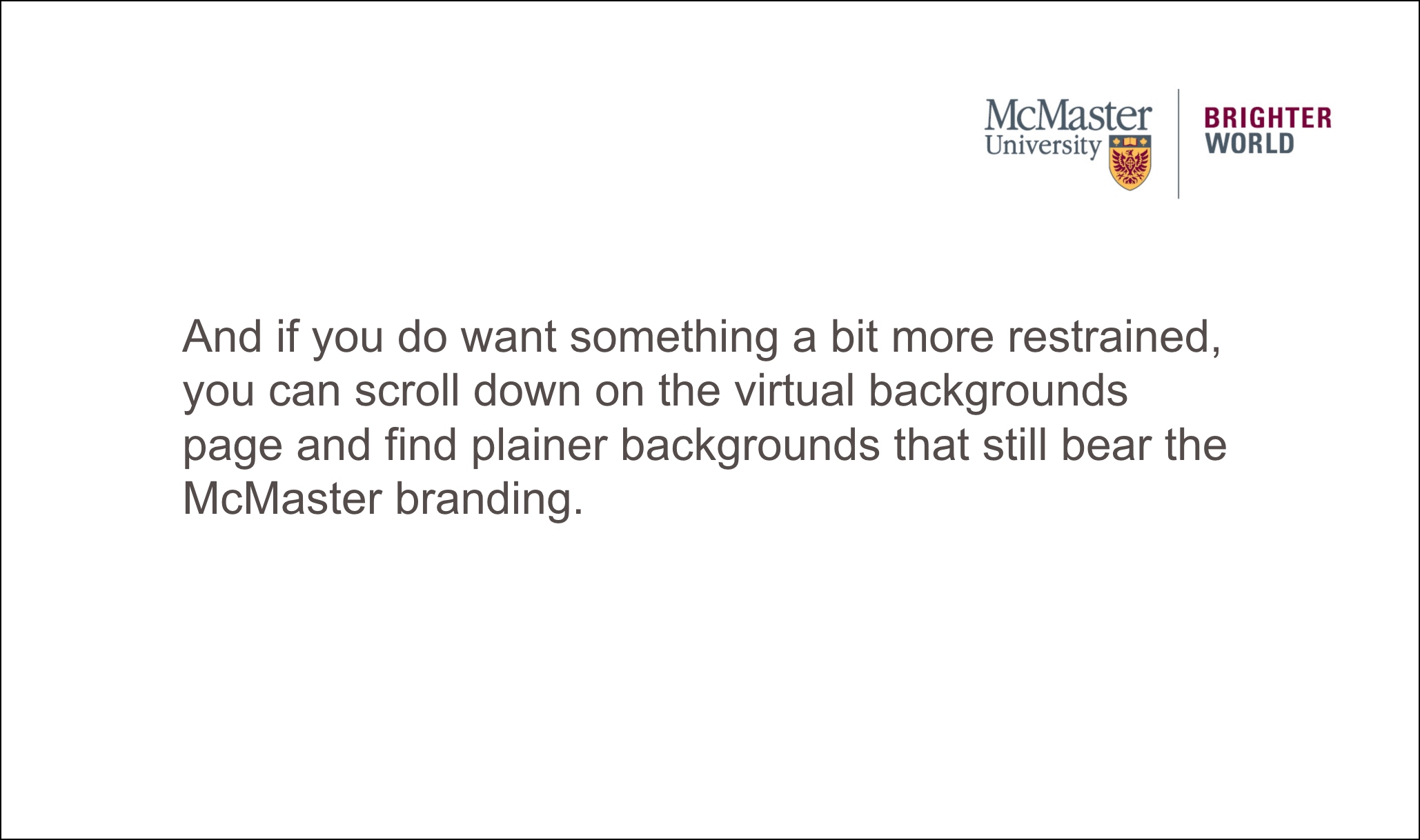 Find the full selection of McMaster's video conference backgrounds on the brand standards website.