From biology to neuroscience; from Mac to the Ivy League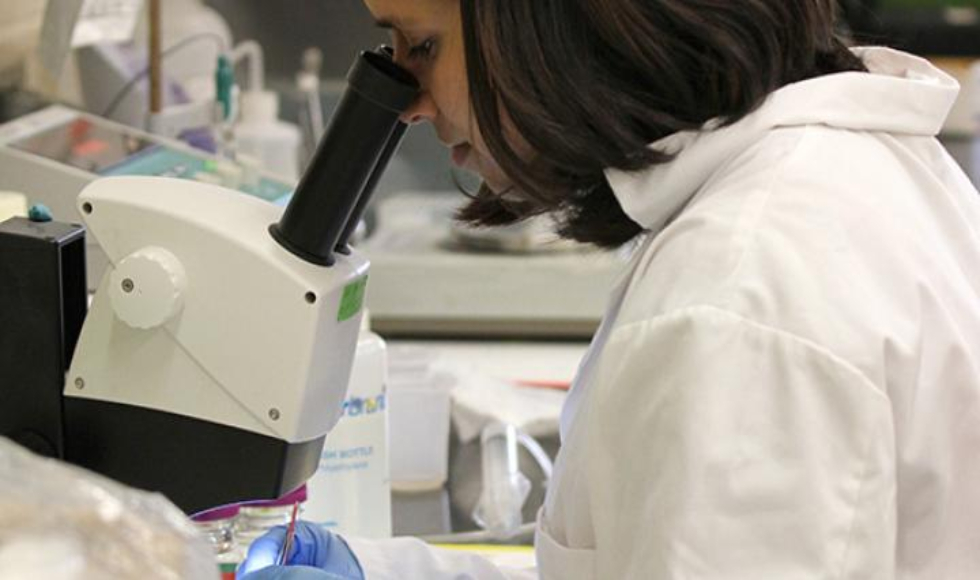 ---
Natalie D'Silva won't be at the FirstOntario Concert Hall today to walk across the stage and receive her PhD. Instead, she'll be at Brown University in Providence, Rhode Island, working in neuroscientist Karla Kaun's lab as a postdoctoral fellow.
The biology PhD graduate, who grew up in Goa, India, is busy adjusting to life in the Ivy League, as well as making the leap from biology to neuroscience – which she says is both challenging and exciting.
Life in the lab is, of course, a big part of D'Silva's work – while part of Michael O'Donnell's research group here at McMaster she received the Schlumberger Foundation's $40,000 Faculty for the Future fellowship, which supported her research. But she also found time to volunteer her time, both as an international advocate for women in science and as president of the Graduate Students' Association.
Here, she reflects on her time at Mac and the inspiration for her work.
What was your experience like at Mac?
I joined Michael O'Donnell's lab in the department of Biology in the summer of 2012. I had an MSc from India, but as an international student I had to start as an MSc again here, after which I transferred into the PhD program. It wasn't an easy six years – it was hard moving so far away from home, leaving family and friends behind, but I made it through and had an enjoyable time at Mac.
What inspires you?
I like asking "why" a lot, and most times I can't bear not knowing the answer. Research was a natural fit for me; if I want an answer, I have to figure it out. Every day is a challenge, and it is exhilarating when I am finally able to answer a question that's never been answered before – although that usually opens the doors to more questions!
What was receiving the Schlumberger fellowship like?
Receiving the award was one of the high points of my graduate career. It felt good to be recognized not only for my scientific abilities, but also leadership and teaching skills. Moreover, I'm now part of a global set of incredible women leaders in STEM – and that's very humbling.
Tell us about your involvement with the Graduate Students' Association.
I first joined the GSA as the representative for the faculty of Science – and I enjoyed it so much that I stayed for three years. I really enjoyed being part of making a difference in graduate life. Grad students face a lot of issues, and those are increased when you're an international student. Patrick Deane, Dave Wilkinson and Doug Welch worked tirelessly with us to bring about changes that benefited graduate students. Being part of the GSA gave me a voice, and it felt good to have my voice heard by the university – and actually act on making a change.
Why is it important to you to be an advocate for women in science?
I am a first-generation graduate and a woman of colour (WOC). I had very few female scientist role models as a kid, let alone a scientist who was also a WOC. When in Canada I was part of the WISE (Women in Science and Engineering) group on campus and volunteered with Let's Talk Science, which took science to schools. Both were very rewarding experiences, and I wanted to do something similar in India.
When I was visiting last month, I spoke with a couple of my past schools about this initiative, so fingers crossed that it gets off the ground soon! In the meantime, I mentor anyone who contacts me, and talk science with anyone that lends a willing ear. I tend to talk about my failures a lot too, because it's really important for people to understand how others overcome adversity.
It hasn't been an easy journey, but it was well worth it. It won't be an easy journey ahead, but I'm ready to take on any challenge.