Five McMaster community members presented with Women of Distinction Awards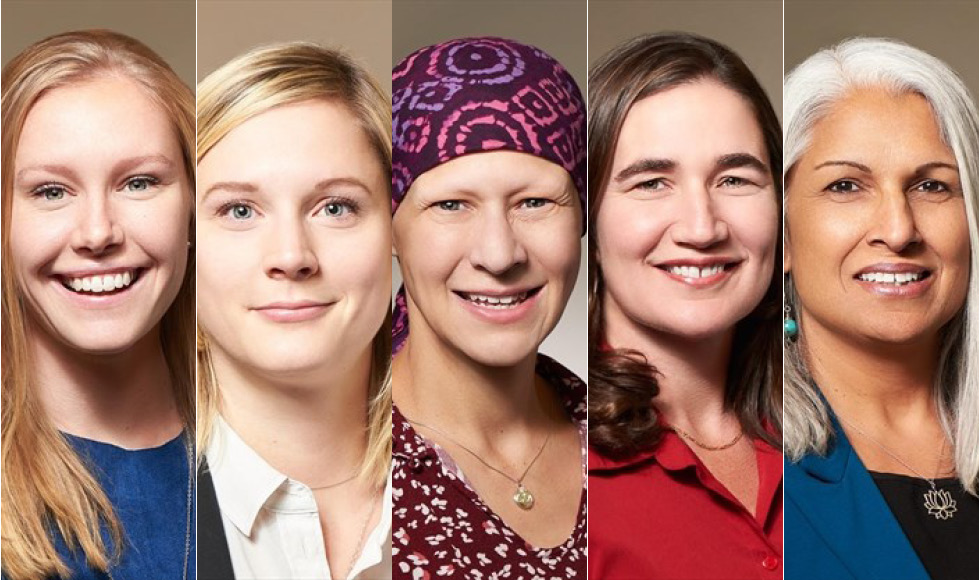 ---
On March 8, 2018 five McMaster community members were among the recipients of the annual YWCA Women of Distinction Awards. 
It was a stellar night for the University as 19 women with McMaster connections were among those nominated for this prestigious award.
The awards recognize outstanding women and organizations who are committed to the development of other women and to the overall improvement of the community.
The Women of Distinction Awards are nationally recognized as one of the most prestigious awards for women.
Young Woman of Distinction (Age 18-25):
Chelsea Mackinnon (Health Sciences '15): A passionate, intelligent advocate for the role of music in health care, Mackinnon was honoured for her commitment to reducing isolation and loneliness in seniors through her research and volunteerism.
Business Leadership:
Erin Dunham (MBA): The CEO of The Other Bird, Dunham is part of the team behind a group of restaurants designed to offer interesting culinary experiences. Dunham has published two novels and enjoys painting and sitting back with a glass of red wine and a cigar.
Education, Mentorship:
Kimberley Dej, Associate Professor in the School of Interdisciplinary Science, is generous and genuine and humble, is the consummate teacher, innovator, leader and "science whisperer" to students and colleagues.
Health:
Dr. Jill Wiwcharuk (Health Sciences '08): has a long history of working with marginalized populations in Canada and abroad, Wiwcharuk has worked with children of leprosy sufferers in India and the homeless in Holland. She works as an ER physician at Brantford General Hospital.
Lifetime Achievement:
Anju Joshi, associate professor Health, Aging and Socity, is a remarkable educator and mentor. Joshi has made contributions over 33 years to help make Hamilton a more caring and inclusive community. She is also a founding member of the Hamilton Council on Aging.
Nominees were celebrated on March 8 at the Hamilton Convention Centre.
Photo by: Paulina Rzeczkowska