Former Broadway actor takes stage at Robinson Memorial Theatre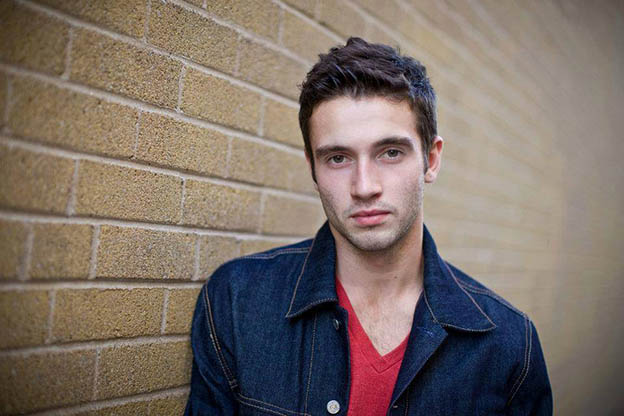 'I love entertaining people,' says Jordan Cole, who stars in the student-produced Lighthouse. The play is one of two Honours Performance Series productions opening this week at Robinson Memorial Theatre.
---
There was at least one actor who wasn't suffering from sweaty palms and butterflies in the stomach when the cast of Lighthouse took the stage at Robinson Memorial Theatre last week.
Jordan Cole, a second year Political Science and Philosophy student, is no stranger to the spotlight. His career in acting, singing and dancing began at the age of 10.
"I love entertaining people," he says.
The young actor has an impressive resume. In May 2012, Cole was a part of the chorus in the Broadway production of How to Succeed in Business Without Really Trying starring Nick Jonas, best known as one third of the pop act the Jonas Brothers.
Other theatrical roles include Bert in Mary Poppins, Danny Zuko in Grease and The Emcee in Cabaret.
Cole has also ventured into cinematic acting and recently appeared in Mark McLean's music video for Damn Shame.
With so much experience under his belt, Cole can identify the great quality of work produced in the Honours Performance Series.
"I love the Honours Performance Series because of how unhinged it is from the rest of the theatre world I've encountered," Cole said. "The ideas are all from the minds of students and the process is more of a pick up and play mentality."
Lighthouse explores the issues of social and economic inequalities in the Western world. The production critiques the restrictive nature of capitalism and asks audiences if a just political system can ever be implemented.
"Lighthouse is just an incredible piece of writing and the directors have truly created something that will really resonate with audiences," he said.
Lighthouse will be presented at the Robinson Memorial Theatre (Chester New Hall 103) at 2:30 p.m. and 7 p.m. on March 14.
Also on stage is an adaptation of Adam Pettle's Therac 25, a play that delves into the lives of two cancer patients. Therac 25 is scheduled for 12:30 p.m. and 9 p.m. on March 14 in the Robinson Memorial Theatre.