Fit for life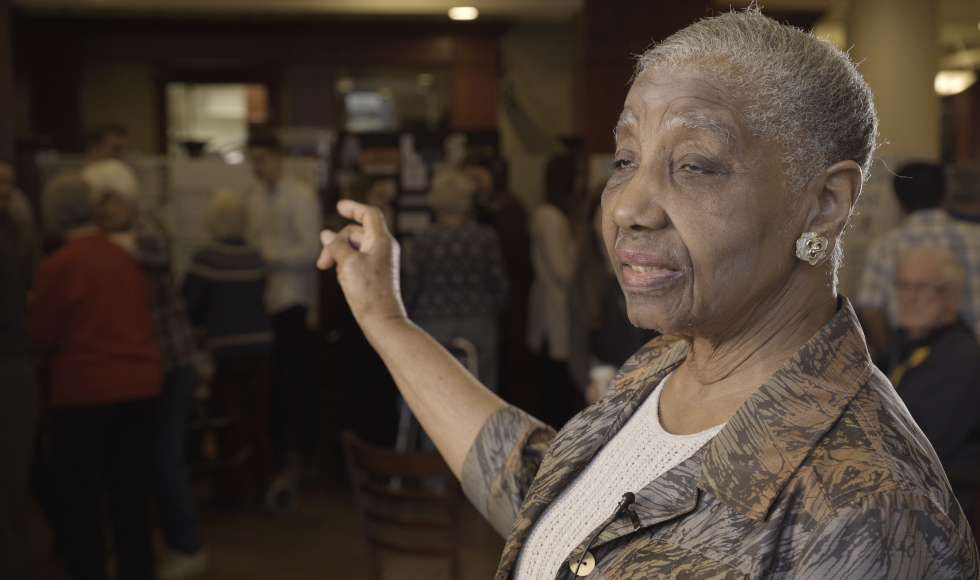 Sylvia Kajiura, resident of Caroline Place, participates in a poster showcase with fourth-year kinesiology students.
---
(VIDEO) Fourth-year kinesiology students studying human aging are getting an up close and personal way to share their work.
Having written a research paper on how exercise can affect different diseases associated with aging, the students then took their work, translated it into eye-catching posters, and set up at Caroline Place, a retirement residence in downtown Hamilton.
"We've done our research for the past four years on why exercise is good for us, and they're telling us and they've been telling us about all the exercise they've been doing, so it's really encouraging," says Rob Armstrong, one of the students. "We learn about [exercise] for four years, but sometimes we don't put it into practice.  [The people here] seem to enjoy life, and one of the big things is having access to exercise and those classes that they can take."