"Find ways to challenge yourself in a meaningful way"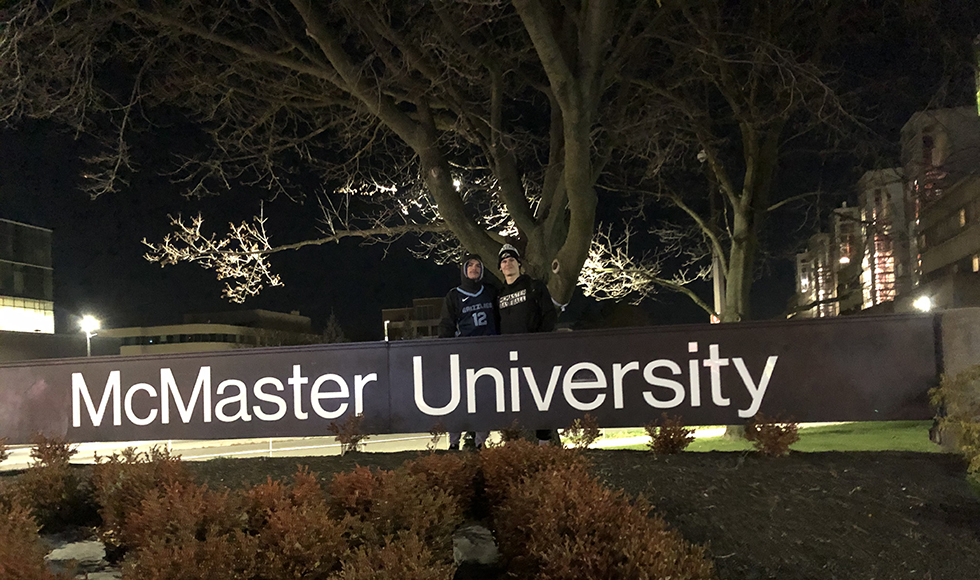 ---
On Saturday, November 28 Tyler Cusimano and Mark Zanette, two third- year McMaster students, decided to walk 77km in one day to raise funds for Movember.
It was a long walk, but to date, their GoFundMe campaign has raised $1,400.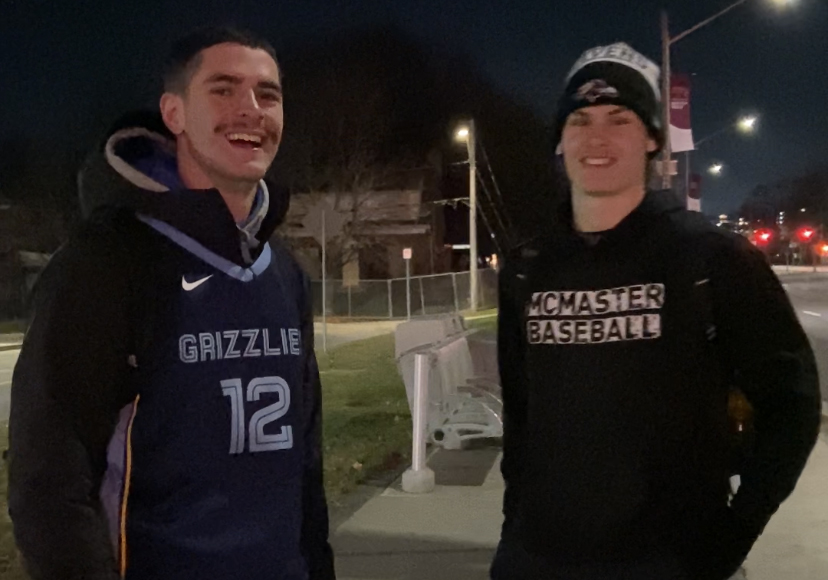 What Faculty and program do you both belong to?
Tyler is in the Faculty of Health Sciences in the Biomedical Discovery and Commercialization program, and Mark is in the Faculty of Engineering specializing in Mechanical Engineering.
How did you come up with the idea of doing a walk to raise money for Movember?
Since our university education moved online, we felt like we were spending a lot of time inside, so we decided to do something that challenged us physically, mentally and emotionally this semester.
When November rolled around we realized it was the perfect time to do all of that while raising awareness and money for a fantastic cause like Movember, which focuses on men's health issues — such as prostate cancer, testicular cancer, and men's suicide.
Mark was participating in Movember through the McMaster Men's Baseball team and was active in the "Move for Movember" part of the campaign. This portion includes an individual moving 60km for the 60 men lost to suicide each hour around the world. We decided that we could use this initiative to do something inspiring, focusing on healthy living, and also giving us a challenge while we were at it.
Why 77km? Where did you go, how was it, would you do anything differently?
The idea to walk 77km started because Tyler had signed up for an event through the Canadian Running Series called "The TTC Challenge." The goal of this challenge was to walk or run the entire length of all of the TTC subway lines (which equates to about 76.5km) between November 16th – December 16th. But instead of spreading the distance over the course of the month, we set a goal to walk it in one day.
We started walking at 5 a.m. from McMaster, all through downtown, and then back along the Hamilton-Brantford Rail Trail all the way to Brantford, and then we looped back.
For the first little while, everything seemed to be going well: we had friends dropping off food, water and supplies, we took a few short stretching breaks and we were off to an overall good start. However, by the time we hit around kilometer 40, we both hit a wall. Our whole bodies were in pain, we were mentally exhausted, and unsure how we would be able to make it the rest of the way.
With the help of our friends, and lots of determination we took it step by step all the way to the end. We finished the walk around 9 p.m. which equaled out to about 16 hours of walking in total.
One thing we would have done differently in hindsight would be to pick a warmer day to do the walk. The temperature hovered just above freezing for most of the day, which we overlooked in our planning. This caused us to tighten up a lot faster than normal resulting in us having to shorten our break times so we wouldn't cramp.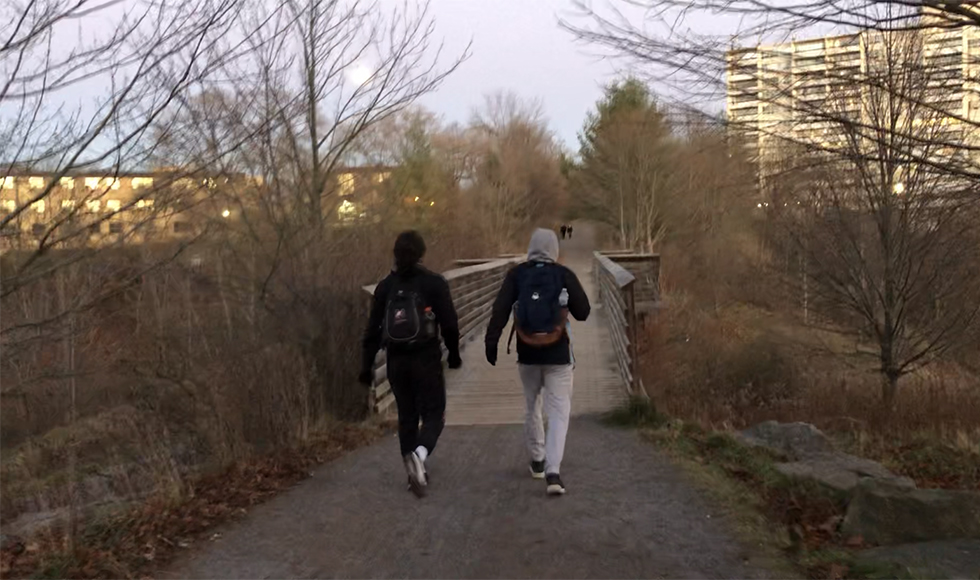 How did you settle on a funding goal of $1,000?
We figured that between the two of us, our family and our friends $1,000 seemed like a challenging but reasonable goal to pick. We also know the funds can have a profound difference for charities. We ended up being overwhelmed with the support we received and we are so grateful for everyone who contributed and cheered us on. Our GoFundMe can be found here: https://gf.me/u/zabjqx if you'd like to support.
What surprised you the most about your fundraiser?
What surprised us the most was how much support and encouragement we received from people we hadn't heard from in a while. After a few shares on social media we were able to reconnect with friends and family and were very honoured and humbled to receive their support. The kind messages and words of encouragement are really what kept us going because people were reaching out and donating as we were walking.
Have you participated in Movember before?
Mark was participating in a campaign through the McMaster Men's Baseball team, but it was the team's first year participating in this specific initiative since he's been attending Mac.
Tyler had never formally participated in the initiative previously either, but had heard about it, and was really inspired by the message and was excited to get involved.
Anything else you would like people to know about you/Movember/the fundraiser?
We want people to know that anything is possible. Take it from us, we never thought we would be able to walk that far for that long, especially while we were in the midst of it.
As stressful as life gets especially as an undergraduate student during these uncertain times, finding ways to challenge yourself in meaningful ways is so important and it really does pay off in more ways than one.
The days following the fundraiser, we were literally both unable to walk, however the thought of what we had accomplished and all the money and awareness we raised was all that mattered. We are now on the lookout for our next challenge, and hope to continue initiatives similar to this one.
If you watch the YouTube video, at the 1:20 and 17:01 minute mark, Tyler gives a shout out to Dr. Gerry Wright, who works in the department of Biochemistry and Biomedical Sciences. Tyler is hoping that Dr. Wright sees the video and follows up with him.