Fall Convocation 2021: Meet honorary degree recipient Don McLean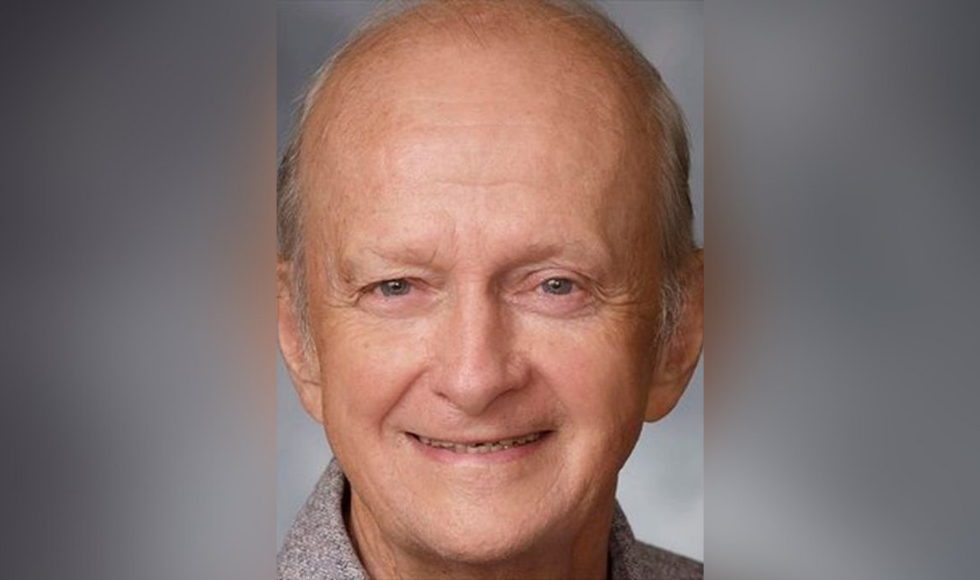 Known for his unflinching commitment to ecological issues and speaking truth to power, local activist Don MacLean's degree recognizes his decades of service to Hamilton and the planet.  
---
Lifelong environmental activist, educator and community leader Don McLean receives an honorary degree at today's convocation ceremonies, in recognition of his decades of tireless advocacy and his ongoing and robust legacy of community building.
McLean, who is well known in and around Hamilton for his activism and leadership on civic initiatives, was the chair of Friends of Red Hill Valley, the grassroots citizens' organization that worked tirelessly to protect the only remaining green corridor between the Niagara Escarpment and Lake Ontario in East Hamilton.
Even after the Red Hill Valley Parkway was eventually built, the community legacy of the Friends of Red Hill Valley remained significant through energized local environmental and activist groups and through the annual environmental seminar series called the Spirit of Red Hill Valley, which McLean created and guided.
In 2001, McLean co-founded non-profit organization Environment Hamilton, and served on its board of directors for nearly a decade, working to combat pollution and resolve transit issues even before climate change was recognized as an imminent global catastrophe. The organization remains one of the Hamilton community's strongest voices on a wide range of environmental issues.
A long-standing champion of transparent and accountable governance, McLean is known for unflinchingly speaking truth to powerful institutions, including municipal governments and McMaster University.
In 2004, he founded and coordinated Citizens at City Hall (CATCH), to improve transparency and hold Hamilton City Council accountable for its decisions and to empower other citizens to speak up. He wrote more than 1,600 articles for CATCH, enhancing accountability and public awareness in the process. He is known for inspiring admiration and respect even among his opponents on civic issues.
He also started writing a weekly column in VIEW Magazine, ultimately producing about 500 articles. His voice is also familiar to listeners of CFMU 93.5 for his longstanding presence on Transit Talk.
In 2013, years after getting rid of his car, McLean bicycled 600 kilometres and raised $9,500 for Environment Hamilton.
He and his partner, Betty Blashill, gave up the use of their car in the early 2000s, says biology Professor James Quinn, in accordance with a plan to "live simply so that others may simply live," as Gandhi said.
"He is a great role model and an incredibly articulate representative of local activist organizations," Quinn says.
McLean also served as director and vice-president of the Bay Area Restoration Council, coordinator of the Hamilton 350 Committee for Real Action on Climate Change, and director of the Conserver Society of Hamilton and District, and served for five years as director of the Hamilton Naturalists' Club and editor of its Wood Duck newsletter.
McLean took 18 undergraduate credits at McMaster in the 1980s, before going on to earn his master's in environmental science at the University of Waterloo.
He has taught environmental assessment for Athabasca University and environmental and resource studies for the University of Waterloo.
He managed the Red Hill Valley Biological Inventory Project for the Hamilton Naturalists' Club, taught environmental studies for the Six Nations Native University Access Program, served as executive director of the Friends of the Don East in Toronto, and held managerial roles for Citizens for a Sustainable Community and for Environment Hamilton.
McLean was recognized with the Award of Merit at the 1992 Hamilton Environmentalist of the Year event and, five years later, with the Dr. Victor Cecilioni Environmentalist of the Year Award.
A recipient of the Queen's Diamond Jubilee Medal in 2012, he has also received the Independent Media Lifetime Achievement Award and was inducted into the Hamilton Gallery of Distinction in 2019.