Fall 2021 updates for students: What we know and what we're working towards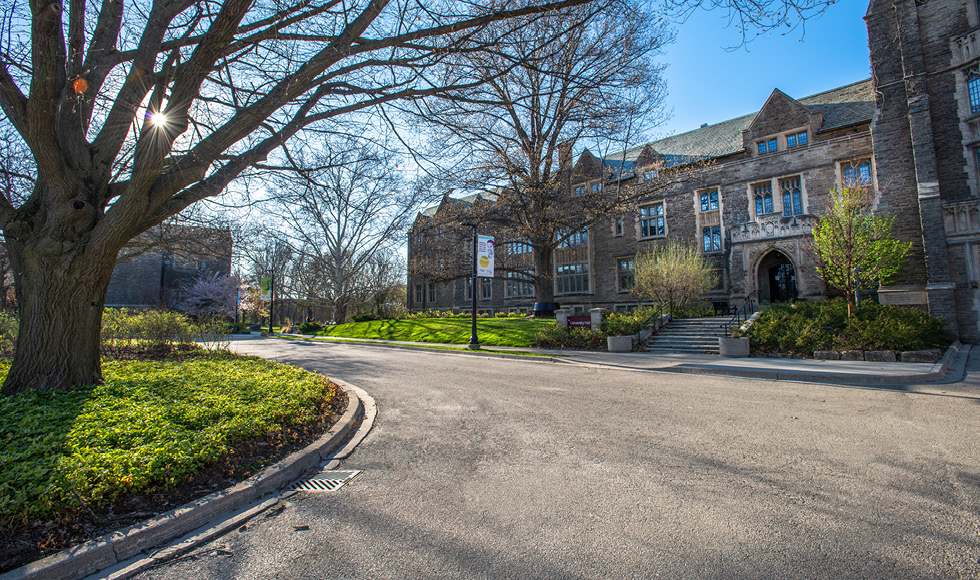 ---
Dear McMaster students,
As we approach the end of a challenging academic year, I know many of you are waiting for more details on the Fall 2021 term. Staff, faculty and students across McMaster are actively planning for a September that will look different from pre-pandemic terms, but also different from the difficult year almost behind us.
Given the ongoing changes to public health measures, we'll be sharing more decisions throughout the spring and summer as the status of the fall becomes clearer. For now, I wanted to share what we know at this point and what we're working towards.
As always, these details are dependent on the public health measures that will be in place in September and beyond.
Our goals
We're focusing our planning on providing safe and meaningful in-person experiences for you this fall. We're planning for this to include more in-person learning opportunities across all Faculties; on-campus student services; small group study, meeting and club space; access to critical learning supports like the library; and access to amenities like the gym and food services.

 

Everything we do in-person must and will put our community's safety first. We will consistently update our existing safety protocols based on public health guidelines and the advice of McMaster's experts. We are designing spaces and learning activities to support social distancing, mandatory mask use, enhanced cleaning, reduced density, and personal hygiene practices. Though we're optimistic that Ontario's stay-at-home order will lift well before the fall, we're also planning with the flexibility to reduce in-person activity if necessary to accommodate Public Health measures.
Course selection and delivery
What we know
During course selection, each course component will be marked with a distinct instruction mode that will indicate if it's virtual (synchronous), online (asynchronous), or has elements of in-person learning.
Every Faculty will offer courses that include in-person academic activities (if public health measures allow) as well as courses that will be entirely virtual/online.
Some students in specific programs—for example, professional health programs and programs with hands-on experiential learning in labs, studios and other spaces—will have required in-person components, as long as public health measures allow. Your Faculty will let you know if this applies to you prior to course registration.
Courses that are marked with the instruction mode of virtual or online will remain virtual or online throughout the whole fall term, including exams.
What we're working towards
We'll share definitions of each instruction mode prior to course registration in June.
Faculties are currently planning which courses will have in-person components. The nature and frequency of these components will vary by Faculty and program—many programs will offer flexibility to learn remotely where possible. We'll share more details as they become available.
Residences
What we know
Due to physical space constraints, residences will be open to first-year undergraduate students only.
Dining halls in residences will be open to residents, but the mode of food service may be adjusted based on current public health measures (i.e., reduced density or takeout service).
We know second-year undergraduate students are in a uniquely challenging position as residences were closed this year. Along with our existing property-listing service and off-campus housing resource list, we've just launched a new roommate connector to help you find people to live with next year. This program is also open to all undergraduate and graduate students at Mac.
What we're working towards
Residence capacity and eligibility are still being determined. Incoming first-year undergraduate students will hear more in early May.
Student services, learning supports and amenities
What we know
We're planning to offer both remote and in-person options for accessing student services this fall.
We're also planning both remote and in-person options for accessing critical library resources, services and study spaces.
As long as public health measures allow, the following amenities will be open with added health and safety measures, such as reduced density and enhanced cleaning protocols:

Food services and places to eat safely on-campus;
The gym and recreational sport facilities; and
Meeting space for small groups.
What we're working towards
We're still determining which student services and supports will be able to offer in-person options. You'll hear more on this closer to the fall term.
International students
What we know
We're keeping a close eye on travel restrictions and study permit processing times, with an aim of welcoming our international students back to campus in the fall.
If you currently live outside Canada and have difficulty entering the country for September, don't worry—we're aware this may be an issue for some students, and will work with you to find solutions so you can continue your learning.
We'll be facilitating safe transportation options from the designated government quarantine hotel.
International students will be eligible for vaccination in Canada, funded through the University Health Insurance Plan (UHIP).
First year undergraduate international students will be supported by a peer network of upper-year mentors, as well as a designated buddy who will be trained to help you navigate university life in Canada.
What we're working towards
If you're an international student, you'll be contacted directly with additional information about your travel to Canada, housing, health insurance, quarantining, the availability of remote courses in the fall, and other relevant topics. We'll continue communicating closely with you throughout the summer to make sure you have the information you need before the fall term begins.
We're planning a full orientation program specifically for international students to help you adjust to studying and living in Canada.
Where can I find future updates and information?
We've heard from students that you'd like more regular updates on the Fall 2021 term directly to your inbox. We're listening, and we'll be sending more messages like this as details are finalized.
New updates on the Return to McMaster will also be posted front-and-centre on our COVID-19 website as soon as they're released.
Congratulations to everyone who has completed or will soon complete their exams, and I wish you all a safe and restful summer.
Sincerely,

Susan L. Tighe
Provost and Vice-President (Academic)