Fall 2021 Convocation: Meet Governor General Academic Gold Medal winner Claudia Turco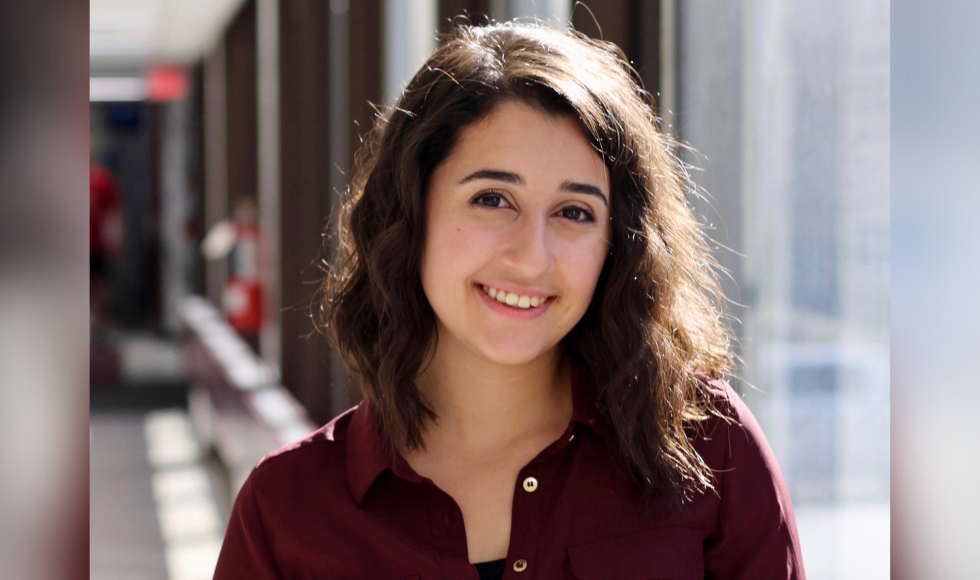 Claudia Turco is a recipient of the Governor General's Academic Gold Medal. (Photo courtesy Claudia Turco).
---
McMaster is pleased to award the Governor General's Academic Gold Medals to two exceptional students this year. The award, established in 1873, recognizes outstanding students for their high scholastic achievements.
These award winners will join the ranks of 50,000 Canadians like former Prime Ministers Pierre Trudeau and Kim Campbell and former Premier Tommy Douglas who have received one of the academic medals.
One of this year's recipients is Claudia Turco.
Turco received her BSc in Biology and Psychology at McMaster in 2016 and graduated with a PhD in kinesiology in 2021.
She is quick to point out the invaluable support and guidance she received from her supervisor Aimee Nelson during her time at McMaster, which she says introduced her to cutting-edge research in neurophysiology.
Her PhD focused on using non-invasive brain stimulation to study neural pathways.
"I was trying to understand how we can use brain stimulation to better understand human function and behaviour," says Turco.
Now in medical school at the University of Alberta, Turco says people instantly recognize her alma mater as a research-intensive institution.
"It brings this level of pride that I was able to do my research at Mac," says Turco.
Last year the award recipient created curriculum for an outreach program to get elementary students interested in how the brain works.
It would "let them test out the different nerve stimulators and see brain stimulation in action, and get excited about science," says Turco.
The Mac grad says that beyond continuing her clinical research, she hopes to go into neurology or physical medicine and rehabilitation.