Faculty members in Humanities and Social Sciences named academic co-leads for Office of Community Engagement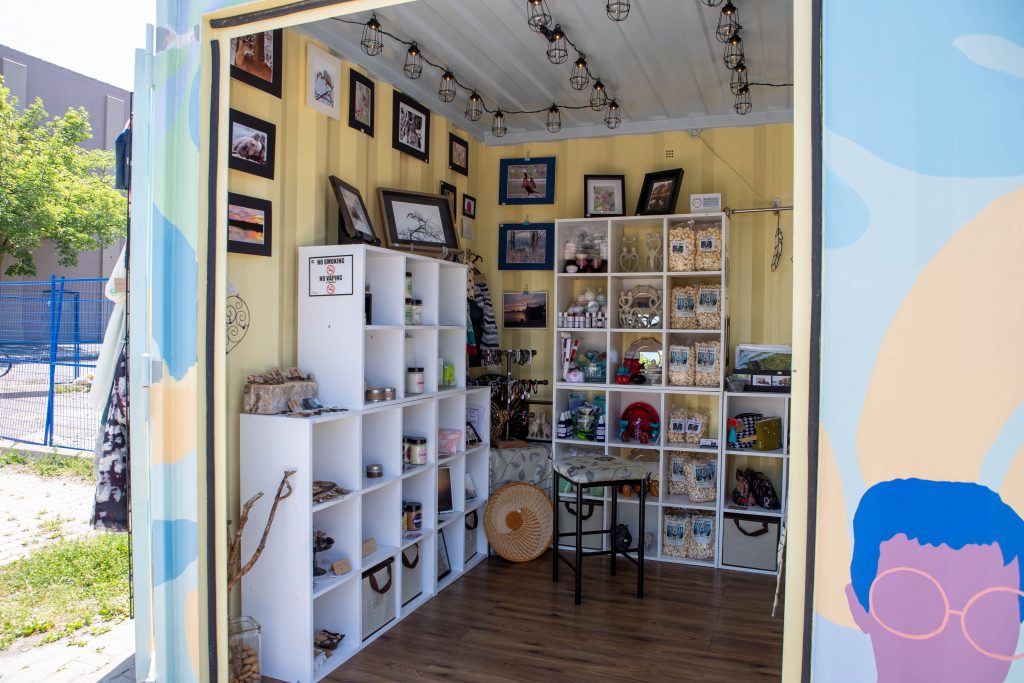 Business Out of the Box was an example of an innovative project facilitated by McMaster's Office of Community Engagement
---
Karen Balcom and Ameil Joseph have been named academic co-leads of McMaster's Office of Community Engagement following the retirement of former academic director, Sheila Sammon.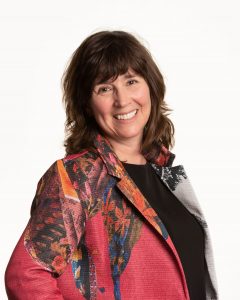 Balcom is an associate professor in the Department of History and the Gender Studies and Social Justice program in the Faculty of Humanities, and also teaches in the Integrated Business and Humanities program in the DeGroote School of Business. She will focus on community-engaged teaching and learning, including enhancing McMaster's interdisciplinary minor in community engagement and supporting faculty members interested in exploring community-engaged work with their students.
Joseph, an associate professor in the Faculty of Social Sciences' School of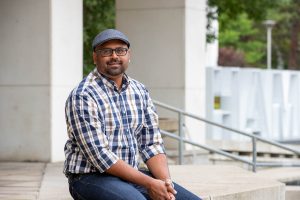 Social Work, was recently appointed the Faculty's inaugural Professor in Equity, Diversity, Inclusion and Indigenous Strategies. Within the Office of Community Engagement he will concentrate on community-engaged research, including supporting and developing relationships between researchers and community partners that are committed to reciprocity, equity and action.
"Individual researchers and instructors have been doing community-engaged research, teaching and learning at McMaster for a long time," says Balcom, who has extensive experience with community-engaged work through her own teaching and curriculum development work.
"The Office of Community Engagement exists to be a consultative body that helps guide community-engaged teaching and research. We help find the overlap between the goals of students, instructors and researchers, and the needs expressed by the community. Our priority is to develop reciprocal, sustainable relationships where there are benefits for all parties, but which absolutely respect the needs of community organizations."
A respectful approach to relationships between McMaster and the community will be an overarching guiding principle for the Office, says Joseph.
"Too often institutions have research initiatives in the community that do not begin with trust, respect, reciprocity, nor a commitment to action," he explains. "We can do our work in ways that acknowledge that McMaster can and should support research activities that respond to community needs and that build on current capacities, where we support ongoing relationships in solidarity with local struggles for change for the better."
Balcom and Joseph aren't the only ones who are building on the work of the Office and looking to the future. Dave Heidebrecht will spend the next year on secondment from his role as office manager to work with Provost Susan Tighe and Associate Vice-Provost (Faculty) Kimberley Dej to explore further ways of expanding the university's community engagement, such as remote programs.
In his absence, Jay Carter will step into the role of acting manager of the Office of Community Engagement.
"The Office of Community Engagement has been doing important work since it began, and it's an important part of McMaster's future," says Dej. "We're looking for opportunities to amplify the importance of the relationship between McMaster and the community, as well the Office's role in fostering and helping guide that interaction."
The COVID-19 pandemic has further heightened the significant need for McMaster to do what it can to address a wide range of community concerns, says Joseph.
"Over the last period, through COVID-19, we have seen reinvigorated attention to systemic racism, ableism, gender-based violence, colonialism, mental health, and the need for adequate income and housing," he says. "We have an urgent need to foster relationships and support community members, organizations and leaders with research that begins from a respect for community priorities."
Community engagement became a focus for McMaster when it was included in former president Patrick Deane's community letter, Forward with Integrity, and continues to be an important part of McMaster's strategic direction, says Tighe. There are commitments to community-engaged teaching, learning and research in both the new Teaching and Learning Strategy and in McMaster's Strategic Plan.
"Both strategies focus on building partnerships within and outside campus," notes Tighe. "We wanted to model this thinking by bringing on two directors with complementary skills – and through their broad experience working with our local and international communities, Dr. Balcom and Dr. Joseph are well-placed to build on the success of the Office of Community Engagement and develop new opportunities for our students to learn through curiosity and experience."