Facility Services staff volunteer with Hamilton charities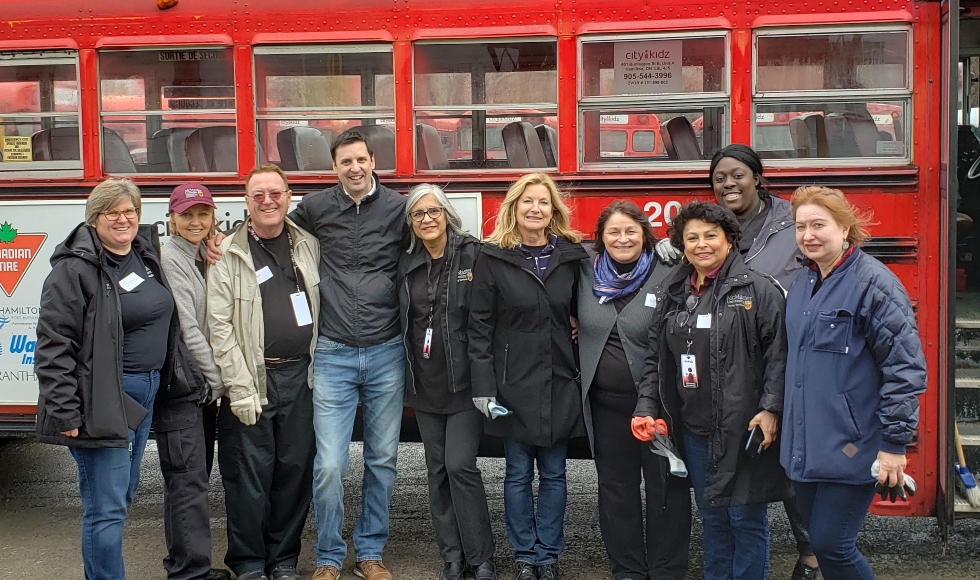 Facilities services staff pitch in at CityKidz and three other Hamilton charities.
---
"A simple act of caring creates an endless ripple."
That was the closing sentence of a thank you letter from the executive director of the Eva Rothwell Centre, perfectly capturing the sentiment behind McMaster Facility Services annual day of service with four Hamilton charities.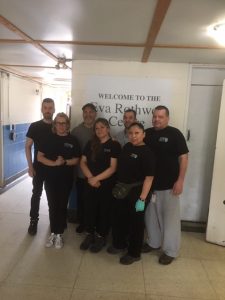 About 30 Facility Services staff members spent a day at one of Eva Rothwell Centre, CityKidz, Welcome Inn or Ronald McDonald House. Instead of their on-campus work, they cleaned floors, school buses, and kitchens, and did yard work to support the community organizations.
"It's really satisfying to give back," says Susan Millman, one of the organizers of the day. "These places do so much with so little. It's sobering and inspiring. It's also a nice way to interact with your coworkers outside of your regular office work. You get to see people differently. The day of service gave me a chance to meet new people from other departments within the facilities services group."
Along with some serious elbow grease, the university provides equipment for stripping and waxing floors, and provides lunch for the volunteers that day.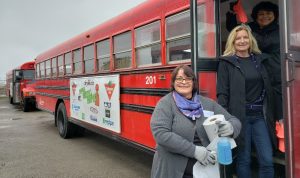 "The McMaster facilities day of service is an important way for us to learn about and contribute to the Hamilton community," says Debbie Martin, AVP and Chief Facilities Officer. "We rotate through visiting a variety of service providers and staff look forward to it every year."
The community organizations look forward to it as well and appreciate the group's hard work. Eva Rothwell Centre executive director Sam Campanella's thank you e-mail says it all:
"Wow, the building looks like new again! It is great to see this amazing partnership with the McMaster Facilities team grow throughout the years and make a difference."