Experiential learning takes Global Health student beyond borders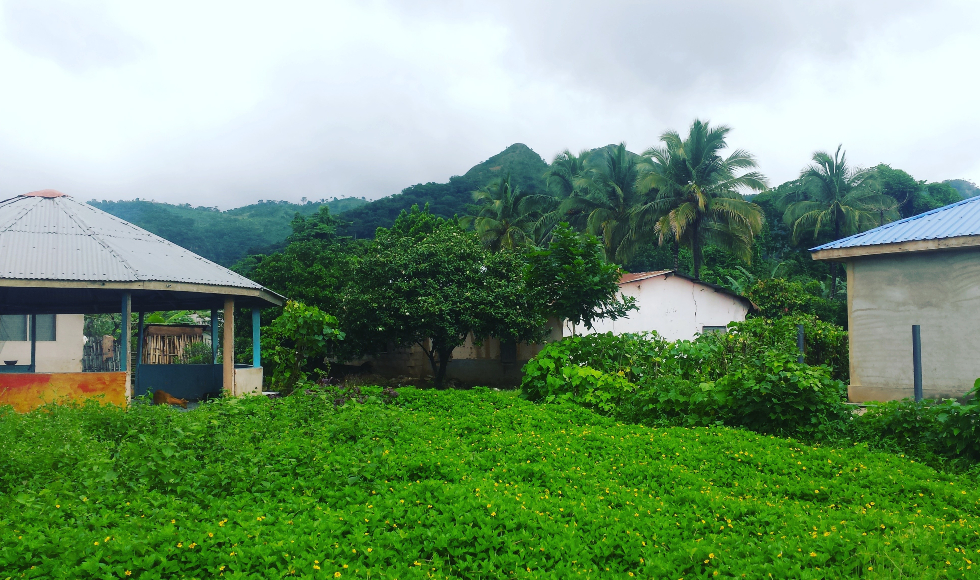 Area around Accra, Ghana (Photo by Shivani Shah)
---
After finishing her undergraduate program in Life Sciences here at Mac, Shivani Shah wanted to move away from the microscope and see the bigger picture: how health is affected, not just by disease, but by politics, economics and social conditions.
So she enrolled in McMaster's MSc in Global Health program – 12 months of intense study that combine multiple disciplines, international partnerships and opportunities for travel. Now a dentistry student at Western, Shah reflects on her experience in the program.
On how growing up in Canada shaped her views on healthcare
I grew up in Toronto to first-generation immigrant parents from India. I was privileged to grow up around a lot of family members who worked in healthcare and, over time, being in a profession where empathy and a sense of caring was valued became very important to me. Hearing my parents' stories about growing up in India made me realize the stark differences in healthcare systems worldwide, and I knew I wanted to learn more. Being curious about the world around me meant a natural next step was to study Life Sciences at McMaster.
Why she chose the Global Health program
When I graduated from Life Sciences, I had gained a valuable undergraduate education in clinical sciences – the degree allowed me to look at the biochemical intricacies of human anatomy and physiology and how these processes can lead to the pathogenesis of disease. That being said, I was so focused on learning the biology and chemistry behind health conditions that I lacked an understanding of how social, economic and political factors influenced health systems.
My childhood was filled with stories of my parents' upbringing in India, and I realized the stark contrasts between their ability to access healthcare services and mine, and how external factors that influenced an individual's quality of life. I wanted to learn what I could do to help close some of these gaps and make real, tangible improvements in global health.
What made her practicum truly global
I specialized in the health management stream, because I was interested in learning about the intersection of healthcare and economics. I did my practicum at the Hospital for Sick Children in Toronto, and secured funding from their Policy and Economic Research in Childhood Cancer division to travel to Ghana to work on two projects: conducting a cost-effectiveness analysis of the pediatric oncology department at Korle Bu teaching Hospital in Accra, and a qualitative research study to gain an understanding of the perceptions of child cancer in Ghana.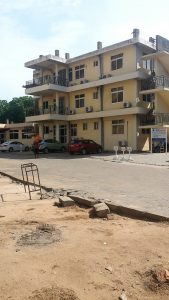 Travelling to Ghana provided me with an opportunity to gain real-world exposure on how social, political and economic factors influenced health systems in a developing countries. I learned a lot about working with others from diverse backgrounds, in a manner that respects the local culture – and it also allowed me to understand the challenges that come along with working in a cultural setting different from the one I grew up in.
The benefits of working abroad
There is something about being immersed in a different culture and experiencing cultural complexities that contribute to the difficulties of decision-making in the context of healthcare funding. In Ghana, funds are limited, and working there provided a first-hand glimpse into the intricacies of funding and the life or death decisions that experts need to make in other parts of the world every day. At some point, you realize that there are only so many ways you can reallocate and "cut the pie" when you have a fixed amount of funding, and providing more to something often means that you are providing less to something else. These decisions in healthcare are rarely black and white – there seemed to be a lot of grey.
How her experience has helped prepare her for the next steps in her career
As a student in dentistry at Western, I find myself thinking about ways I can best combine my experience in global health and what I'm learning now, and how best to combine those skills in a clinical setting. I've learned how to be an advocate, and how I can be part of a generation that uses research to shift healthcare policy for those who need it most. It has made me think about the kind of healthcare professional that I strive to be, and how I can use my knowledge to bridge some of the gaps that exist within the realm of oral healthcare, both locally and globally.