Every Child Matters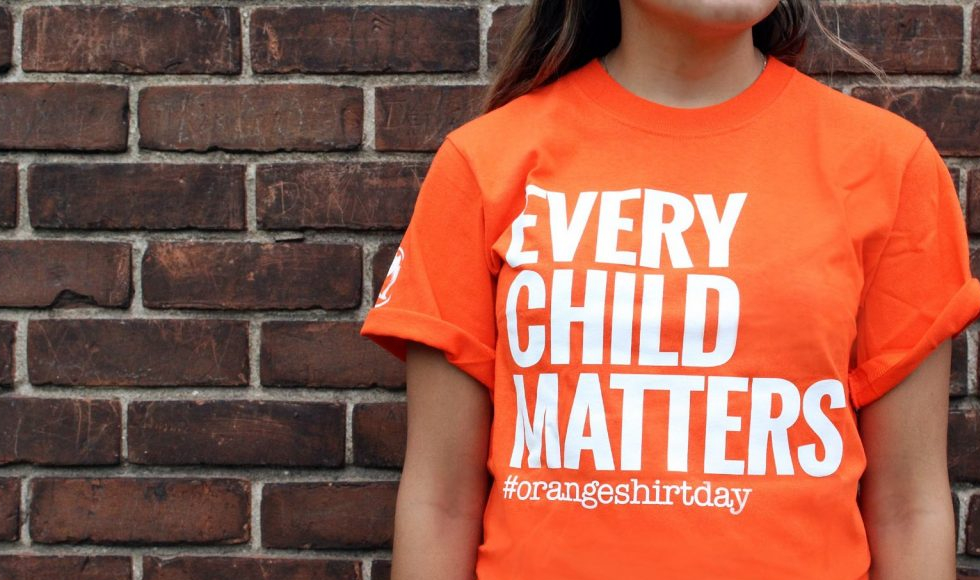 ---
On September 30 McMaster will recognize Orange Shirt Day with a screening of the film Indian Horse, hosted by Indigenous Student Services and Indigenous Studies.
The film will be screened at 7:30 p.m. in the courtyard of room 1811 in L.R. Wilson Hall. The event is free and snacks will be included. Orange shirts will be available for purchase prior to the event for $15. Contact Tracy Bomberry at tbomber@mcmaster.ca to order.
Orange Shirt Day marks a national movement that grew from commemoration events in 2013 at the St. Joseph Mission Residential School in Williams Lake, BC.
The day is named for Phyllis Webstad. At the age of six her grandmother had given her an orange shirt to wear to school. Once she arrived at St. Joseph's Mission for her first day her clothes were taken away.
"The colour orange has always reminded me of that and how my feelings didn't matter, how no one cared and how I felt like I was worth nothing," Webstad has said. "All of us little children were crying and no one cared."
While September 30 is an important day to reflect and have meaningful discussions about the legacy of Indian Residential Schools, and honour the survivors, there is much more learning that can be done, says Shylo Elmayan, McMaster's director of Indigenous Student Services.
"It's important that Orange Shirt Day go beyond a day and a shirt," she explains. "There are many ways for people to learn about the context around Orange Shirt Day, and extend their understanding of the historic and ongoing effects of residential schools."
Other resources include: