Engineering prof named one of Ontario's outstanding university teachers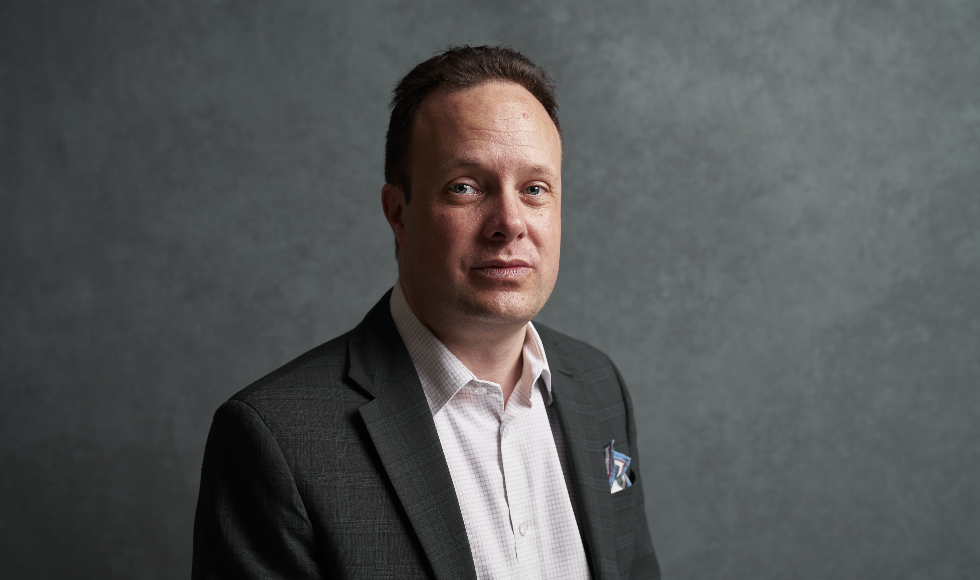 Photo by Jin Lee
---
Robert Fleisig, an associate professor who teaches design engineering in the W Booth School of Engineering Practice and Technology, has won a 2017-2018 teaching award from the Ontario Confederation of University Faculty Associations.
The annual award recognized five university educators  who have made exceptional contributions to higher education through their interaction with students, course design, curriculum development, organization of teaching programs and other forms of teaching leadership.
Fleisig, who has worked with more than 10,000 undergraduate students during his 12 years at McMaster, is also a MacPherson Leadership in Teaching and Learning Fellow and has won both the MSU Community Engagement Teaching Award and the President's Award for Outstanding Contributions to Teaching and Learning.
His work with students emphasizes empathy, creative problem-solving and listening skills – exactly the skills that are needed to solve complex, real-life problems.
"We're pretty good at teaching students to work on complicated problems that involve technology and a lot of expertise and engineering modelling," Fleisig said in an interview earlier this year. "But what we don't do so well is teach engineers how to solve complex problems."
To address that challenge, each year, as a co-leader of McMaster's IMPACT initiative, he supervises undergraduate and graduate students from three faculties as they work with community partners to create customized accessibility devices. So far, his students have designed devices to help people pump gas, turn on a washing machine, unlock a grocery cart and open a door.
"It is a matter of great pride for McMaster Engineering that Dr. Fleisig is the winner of the prestigious OCUFA teaching award," says Ishwar Puri, dean of the Faculty of Engineering. "Not only does the award applaud the excellence in teaching that Dr. Fleisig is globally renowned for, it also provides evidence that the interdisciplinary education based on 'learning by doing' practised by our Faculty is widely recognized."
With contributions from Monique Beech and the Faculty of Engineering.