Engineering alumna reflects on a career in materials science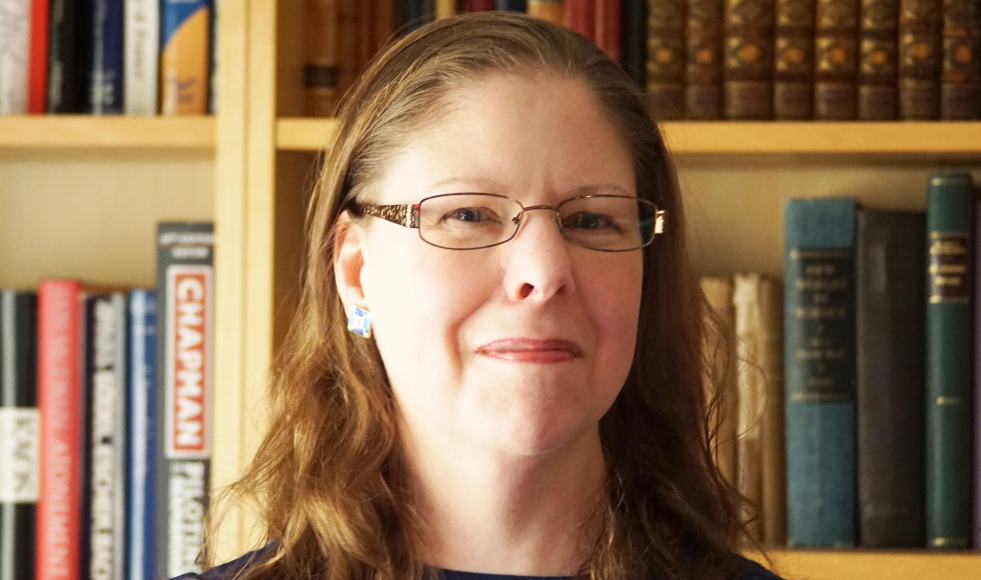 ---
Eighteen years ago, it took Lynnette Madsen one transatlantic trip from the US to Sweden to completely change the direction of her career.
Shifting directions wasn't new to Madsen, who graduated from McMaster with a PhD in Materials Science and Engineering in 1994. Following her master's degree in electronics engineering at Carleton University in Ottawa, she worked in industry for several years before deciding to pursue her PhD at Mac.
Once she'd completed that, academia, not industry, called to her, leading to a Visiting Scientist appointment in Sweden at Linköping University, 200 kilometres outside Stockholm, then a postdoctoral appointment at the University of Illinois at Urbana-Champaign – with support of the National Science and Engineering Research Council, more familiarly known as NSERC.
With one foot in Sweden and the other in the US, Madsen took a faculty appointment at Linköping, and then also became a visiting professor at Carnegie Mellon University in Pittsburgh – a busy work life that required a three-flight trip between the two countries at least three times a year.
It was time for another change.
"I was feeling completely burned out – I was sitting in the airport and had just finished submitting a significant proposal when it occurred to me that I wanted to be the one the proposals were submitted to," she explains. "So, I sent off some emails before I boarded my flight – and by the time I got to Sweden, I had an invitation from the National Science Foundation to come to an interview."
Nearly eighteen years later, Madsen is still with the NSF as the Ceramics program director and lead for Crosscutting Activities in Materials Research. She has been directly responsible for more than 700 awards totalling more than $200 million; a significant fraction of these projects were led by underrepresented minorities, women and early-career researchers.
Over her career, she's been recognized for both her academic and professional achievements – she holds three patents, has published more than 100 journal, conference and magazine articles and several book chapters, and has given more than 120 invited scientific or professional talks. She's also published two books: a co-edited book, Materials Research for Manufacturing, and, most recently, Successful Women Ceramic and Glass Scientists and Engineers: 100 Inspirational Profiles.
It's this most recent book that holds a special place in Madsen's heart – and it comes from a career of working to make her field a more equitable place.
"In my role at NSF, researchers would apply for grants to support workshops or conferences – but often, those events would have little to no diversity," she says. "It started me thinking about the role of women in our field and how to make them more visible — so I decided to write an overview that identified some of these women and their accomplishments in the field, which I hope will inspire young people to explore careers in STEM [science, technology, engineering and math]."
The book includes the stories of 100 female ceramic and glass scientists from 29 countries sharing stories about their career paths, professional accomplishments, challenges and career highlights, as well as advice for young scientists.
"I'm at the point in my career where I'm thinking about what I've done, and what I should still do – I've been reflecting on my contributions to the field," says Madsen. "I hope the book will help level the playing field further."
Madsen's accomplishments have been recognized by professional and scientific organizations internationally, including election to fellow with the American Ceramic Society (ACerS), the American Vacuum Society, the American Association for the Advancement of Science and the Washington Academy of Sciences. She's recently received the inaugural Materials Research Society Impact Award. She's also received a Professional Achievement Alumni Medal from her undergraduate alma mater, the University of Waterloo.
This year, McMaster welcomed Madsen back to campus to receive a 2018 Alumni Gallery Award, which recognizes alumni who "lead interesting lives and make outstanding contributions to society." She spent a couple of days on campus, attending the awards ceremony and giving a talk to engineering students about her book.
"It was a wonderful honour – I was thrilled to be recognized," she says. "It was especially interesting to see how the campus has evolved since I was here. It was great to see maker spaces and new centres and institutes, which foster interaction and engagement of students and faculty members. These new creative spaces are going to be key to nurturing the next generation of innovators."