Empathy in Action: McMaster students share rewarding volunteer experiences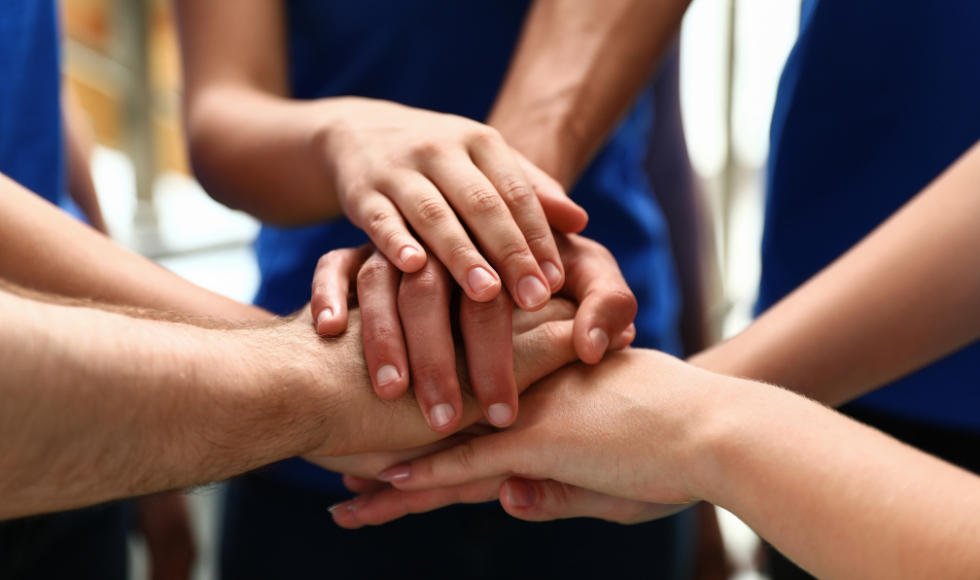 ---
The theme of this year's National Volunteer Week (April 24-30) is Empathy in Action.
Student volunteers with McMaster's Student Open Circles share with us how their volunteering experiences during their time at McMaster have helped them develop empathy and grow as individuals.
Student Open Circles provides volunteer and community service opportunities, leadership development and space for personal and spiritual reflection to students.
---
For students looking for ways to get involved through volunteering, Student Open Circles is hosting a virtual volunteer fair on May 3rd. Interested students can register here.
McMaster's Student Success Centre is hosting an online volunteer and job fair on May 4, 2022, featuring organizations looking to connect with McMaster students.
---
Hani Choksi, fifth year Chemical Biology Co-op
Hani Choksi has been a volunteer and volunteer program facilitator with Student Open Circles for the past three years.
Choksi has facilitated several volunteer initiatives that send letters to isolated seniors, provide tutoring to children with learning disabilities, coordinate weekly after-school activities for at-risk youth and provide childcare support at a Hamilton women's shelter.
The fifth year Chemical Biology Co-op student has also volunteered her time helping run financial literacy and numeracy activities for at-risk youth at a social services organization in Hamilton.
She says her involvement in Student Open Circles was a great way to meet and connect with fellow students during the pandemic.
"Volunteering brought us together and helped us foster a diverse and welcoming community that we may not have found otherwise during this time," says Choksi.
She also credits her volunteering experience for helping in her personal growth and for widening her worldview.
"One of the biggest things I have learned through my volunteering with Student Open Circles is how incredibly rich and beautiful in culture and nature the city of Hamilton is, and how welcoming its people are. I think there is often a lot of prejudice and bias against certain parts of the city – the parts that should be 'avoided' and 'ignored.' But volunteering with these communities firsthand and reflecting closely on the social justice issues they face, I have realized how damaging and false these biases can be."
---
Yashasvi Yadav, fourth year Honours Life Sciences
Yashasvi Yadav says volunteering with Student Open Circles has enriched her undergraduate experience and given her the confidence to take on leadership roles.
For the past two years, Yadav has been tutoring children with learning disabilities and has also been a part of a group sending letters to isolated seniors.
The fourth year Honours Life Sciences student also helps run reflection groups where  Student Open Circles volunteers can gather, support one another and gain perspective on social issues.
Yadav says these experiences have led to taking on a new leadership role, serving as a Making A Place (MAP) executive team member, helping host events, recruit student volunteers and provide logistical support.
"If you are looking to find a positive community that helps you grow, give back to your community and also reflect on your journey, while also providing you with the opportunity to make friends in the process, Student Open Circles is a great place to start […] Volunteering has improved the quality of my undergraduate experience monumentally!"
---
Radha Sharma, fourth year Honours Life Sciences
Radha Sharma says her time volunteering with Student Open Circles has taught her how to communicate more effectively while also gaining perspective on socioeconomic issues.
The fourth year Honours Life Sciences student led a weekly volunteer group that creates letters and artwork for seniors in the local Hamilton community.
Sharma says the experience has helped build her self-esteem as she collaborated with the volunteers she led, seniors in the community and local agencies and organizations.
"I was also exposed to the local ongoing issues in the downtown Hamilton region where poverty, education and financial illiteracy are often prevalent," says Sharma.
The McMaster student says the role was also a great way to make friends and connect with peers.
"Volunteering has been integral to my time at McMaster. I've made so many long-lasting connections that I will forever be grateful for. It's allowed me to learn more about individuals in similar and different personal situations as me," says Sharma. "As a student, it can be easy to limit yourself to the confines of the McMaster campus. Through volunteering, you're able to learn and be part of the necessary change outside that university bubble."