Eleven at McMaster named Vanier Scholars, Banting Fellows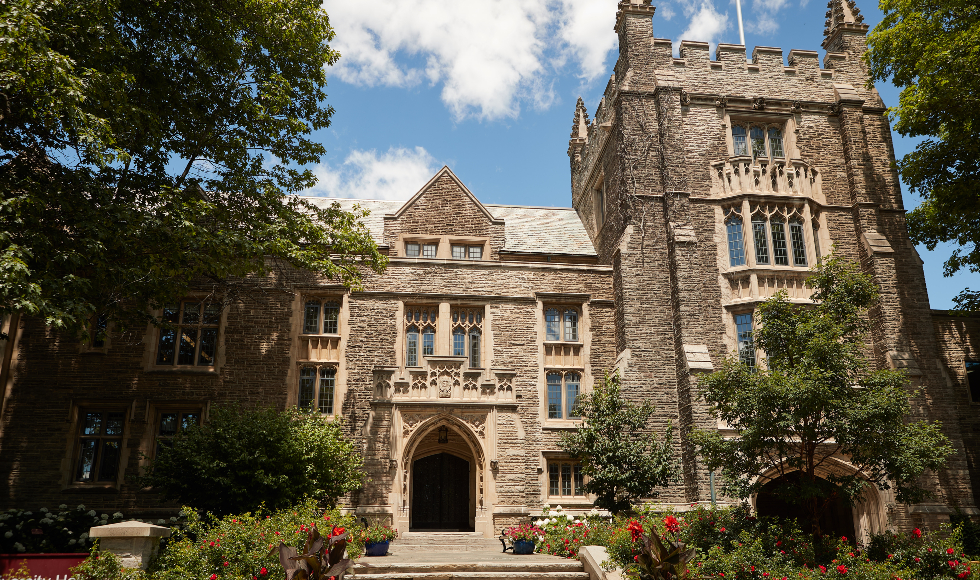 Photo by Kevin Patrick Robbins
---
Ten McMaster graduate students and one postdoctoral fellow have received the Government of Canada's most prestigious scholarships for doctoral students and postdoctoral researchers, tackling research areas including diabetes in expectant mothers, breast cancer and high-altitude adaptations in mice.
The Vanier Canada Graduate Scholarships, named after former Governor-General Georges Vanier, recognize outstanding doctoral students, providing $50,000 per year for up to three years. Up to 166 scholarships are awarded annually, with awards distributed evenly among three federal granting agencies: the Canadian Institutes of Health Research (CIHR), the Natural Sciences and Engineering Research Council (NSERC), and the Social Sciences and Humanities Research Council (SSHRC).
Vanier Scholars are selected based on academic excellence, research potential and leadership ability.
Including this year's researchers, McMaster has had a total of 81 Vanier Scholars since the program began in 2008.
McMaster's 2018 Vanier Scholars are:
Farid Foroutan (Health Research Methodology) – Rating transplant function
Sujane Kandasamy (Health Research Methodology) – Reducing pregnancy-related Type 2 diabetes in Indigenous and South Asian women living in Canada
John Krzeczkowski (Neurosciences) – Assessing how a nutrition and exercise program during pregnancy might affect a baby's neurodevelopment
Sachi O'Hoski (Rehabilitation Sciences) – Exploring participation in life roles in people with COPD
Saad Syed (Biochemistry and Biomedical Sciences) – Analyzing the impact of food production compounds on metabolic health
Alyssa Vito (Biochemistry and Biomedical Sciences) – Improving immunotherapy for breast tumours
Scott Langaert (Chemistry and Chemical Biology) – Harnessing Canada's forest resources with green silicones
Ryan LaRue (Chemical Engineering) – Developing the next generation of water treatment technology
Carmen Lee (Physics and Astronomy) – Exploring fluid on a nanoscale with thin film geometries
Oliver Wearing (Biology) – Analyzing how deer mice adapt to high-altitude environments
The Banting Postdoctoral Fellowship program provides $70,000 per year for up to two years to postdoctoral fellows nationally and internationally. 70 fellowships are awarded annually.
McMaster's 2018 Banting Postdoctoral Fellow is:
Sarah Svenningsen (Medicine) – Using pulmonary MRI to improve asthma patient outcomes
"This is a proud moment for McMaster as we get the opportunity to see so many of our stellar students getting recognized at the national level for their academic and research excellence." says Michael Thompson, McMaster's acting vice-provost and dean of Graduate Studies. "This diverse group of research leaders are tackling many of Canada's greatest technical challenges for the betterment of our future society."