Electrical and computer engineering professor helps open TSX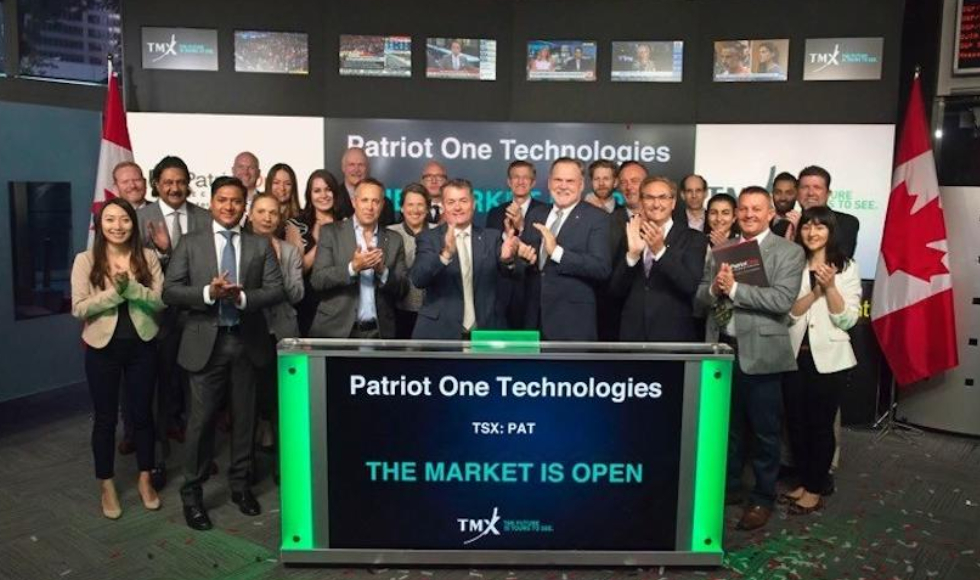 ---
It's a sound Natalia Nikolova had been waiting to hear for a long time.
The electrical and computer engineering professor joined Patriot One chairmain Scott Shepherd, CEO Martin Cronin, senior management, directors and key stakeholders in ringing the opening bell of the Toronto Stock Exchange (TSX) to celebrate their listing on the TSX Main Board.
Patriot One began trading on the TSX Venture Exchange on November 14, 2016.
The company obtained an exclusive license to the patent-pending McMaster technology in 2016. Since then, they've developed a first-of-its-kind Cognitive Microwave Radar concealed weapons detection system as an effective tool to combat active shooter threats before they occur.
The innovative software system was designed for cost-effective deployment in weapon-restricted buildings and facilities and can be installed in entrances, hallways and doorways to covertly identify weapons and to alert security of an active threat entering the premises.
"It is important to be part of the team opening the TSX this morning," says Nikolova. "Working with Patriot One to develop PATSCAN continues to be an exceptional opportunity. We are excited about deploying this breakthrough concealed weapons detection technology so we can protect people's lives."