Doctor-led podcast helps patients navigate the health care system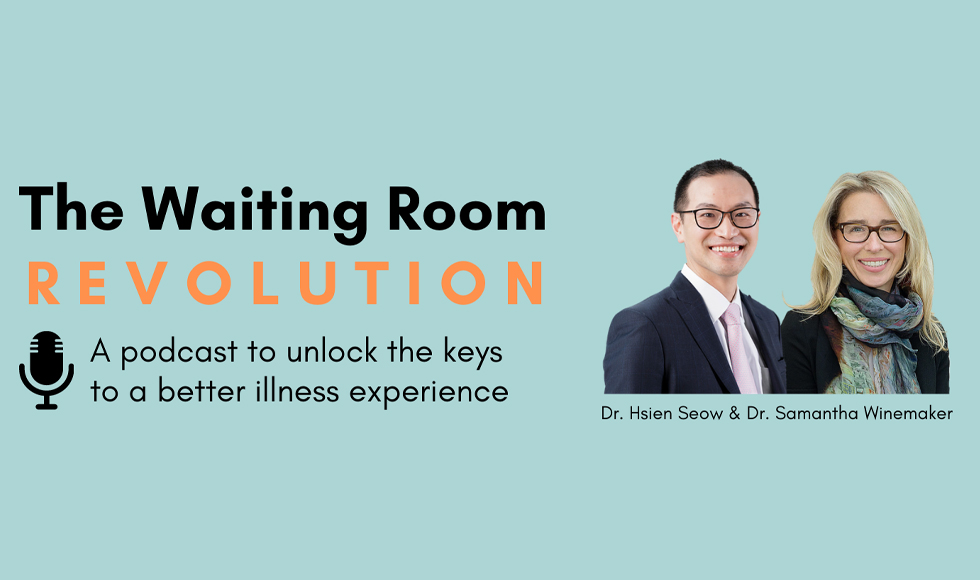 ---
When it comes to navigating the journey through serious illness, two McMaster doctors want to empower patients to take an active role in order to make the best choices at every juncture.
Hsien Seow, a palliative care researcher, and Samantha Winemaker, a palliative care physician, often hear from patients and families that they feel unprepared and overwhelmed by the health care system. 
Through several, ongoing discussions, both Seow and Winemaker found that in order to improve palliative care, the focus needed to be more on patients and families. Seow and Winemaker, who have worked closely together for nearly five years, decided the easiest and fastest way to get information to help families navigate the system was through a podcast series they call 'The Waiting Room Revolution'. 
The podcast name refers to the experience patients often have in the physical waiting room. For Seow and Winemaker, the series envisions a future where patients move from being isolated and overwhelmed to being activated and in-the-know about their own healthcare journey. 
"The perception about palliative care needs to shift from being about death and dying, to being about how to make the whole illness journey better to improve the end," says Seow. 
Season one of the podcast walks listeners through seven skills to realize a better illness experience. The skills are simple, actionable and can be used immediately by anyone, not only those facing a serious illness. 
Seow and Winemaker call the skills walk two roads, zoom out, know your style, customize your order, anticipate ripple effects, tag — you're it, invite yourself, when time is running out, and putting it all together.
"We want to invite families to understand that there is a natural journey to navigate through any illness," says Winemaker. "The podcast helps to guide people, so they are not asking questions in a void of information."
"We want patients and their physicians to be on the same page," agrees Seow. "Patients can customize their journey and be part of the conversation to guide their physician on what is important to them."
Seow says that every time a patient or family interacts with a health-care provider it's an opportunity to impact one's health and participate in the decision-making process. 
The podcast was designed for patients, but Seow and Winemaker say the positive feedback from health-care providers around the world has been overwhelming. Providers are saying the information comes as a relief to know when to introduce the different types of conversations with their patients.
The podcast is currently ranked in the top 3% of global podcasts (as per Listennotes.com, a podcast search engine).
The Waiting Room Revolution is available on streaming platforms and the podcast website: waitingroomrevolution.com