Discovering your path to wellness at McMaster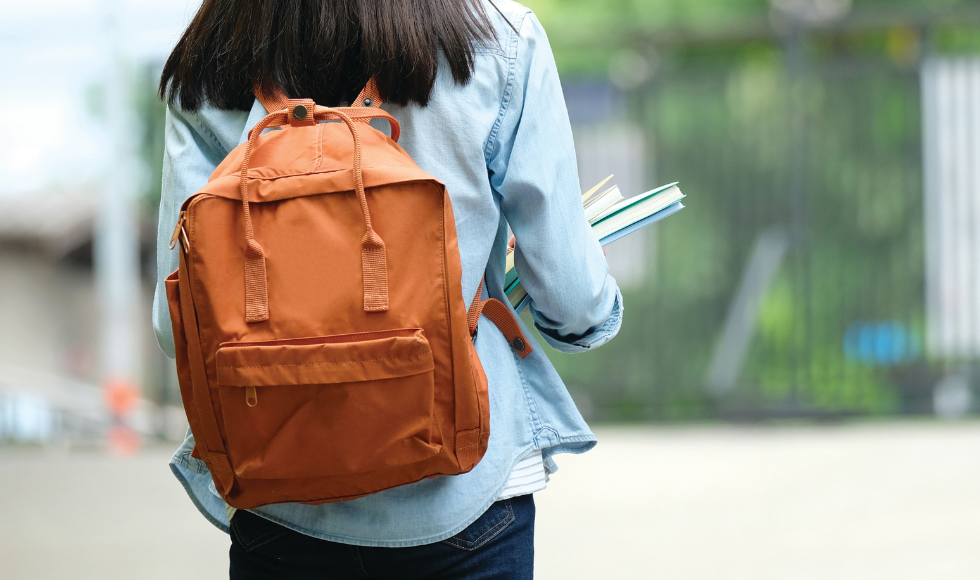 The Student Wellness Centre (SWC) provides a range of counselling options, medical services and wellness programs to McMaster students.
---
There's no one-size-fits-all kind of wellness — it's about finding what works for you.  
The Student Wellness Centre (SWC) is there to guide Marauders on this journey of discovery.  
The SWC strives to enhance the emotional, physical and personal wellbeing of McMaster students. Their services — which range from counselling options, medical services and wellness programs  — are there to support students in striving for personal and academic success.   
"Obtaining wellness often requires making sure different needs — be it mental or physical — are addressed," says Cathy Jager Manager, Nursing/Education at the SWC. "And it can be easy to neglect addressing those needs given the demands of university life and all that it entails."  
"At the Student Wellness Centre, we believe providing students with the resources to maintain their health and well-being not only gives them the tools to succeed in their personal lives, but also provides a healthy foundation on which they can build their academic success," says Debbie Nifakis, a psychologist and Associate Director, Counselling at SWC.   
The SWC is located in the Peter George Centre for Living and Learning (PCGLL) room 210/201.  
Read more about the services they offer below: 
---
Counselling Services 
Reaching out for support can be a positive way to handle the thoughts, feelings and stress we encounter in our daily lives. The SWC offers counselling to full-time undergraduate and graduate students through individual counselling, urgent appointments and group and drop-in programs. 
You can book your initial appointment with a counsellor by calling 905-525-9140 ext. 27700. Staff will guide you in exploring your support options.
The SWC has also newly launched a Counselling Walk-in Clinic where you can access: 
Same Day Single Sessions

:

 These appointments are available for students with urgent needs and/or for students who are not currently connected with a counsellor.

 

Navigation Appointments

:

 These appointments will determine what is the most appropriate path for you within the SWC's pathways to care model. 

(Please note that navigation appointments can also be pre-booked by calling 905-525-9140 ext. 27700)

 

Walk-in Clinic appointments:

These

are available daily on a 'first come first serve' basis.
Monday-Wednesday check-in begins at 12:30pm and ends at 3pm
Thursday check-in begins at 1:00pm and ends at 3pm
Friday check-in begins at 1:30pm and ends at 3pm

---

Medical Services

 

The SWC has a medical team of doctors and nurses to provide a range of health services from health assessments, referrals, prescriptions, vaccinations, gender-affirming care and more. 

To book an appointment with the SWC's health-care team, please call SWC reception at 905-525-9140 ext. 27700. The SWC does not book appointments via email.  

---

Wellness Programs 

 

The SWC is committed to providing student centered services that acknowledge the diverse experiences of those within the McMaster community.  

Students can access wellness programs and resources on a wide range of topics like stress, nutrition, fitness, mindfulness and relaxation, substance use, sexual violence, sexual health and mental health. The SWC offers a variety of registration based and drop-in wellness programs, all lead by SWC counsellors and health promoters. See list of programs here. 

The Wellness Lounge, which is located in PGCLL 201, is open for all students to relax, study, access resources or spend time with friends. A Seasonal Affective Disorder (SAD) lightbox, an origami station and colouring corner are also available to students in the space.  

---

For more 

 

The SWC has a helpful guide for accessing on- and off-campus resources and ways to get non-urgent help outside of clinic hours.

Access it here

. 

 

Follow along with the

SWC's digital blog

that features articles on a variety of health topics relevant to students

You can also stay up to date by subscribing to the

SWC's newsletter