DigitALL: Reflections on innovations in tech for gender equity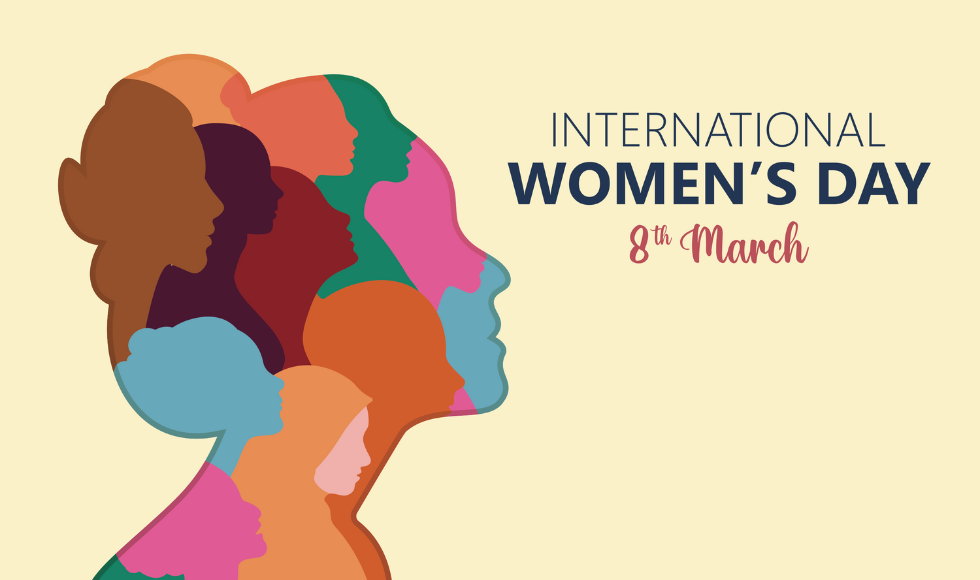 This International Women's Day, members of the McMaster community share insights on making digital spaces safer, more inclusive and more equitable.
---
March 8 is International Women's Day, a time to recognize and celebrate women and girls, while also addressing some of the challenges and inequities they face.
A key theme this year is "DigitALL: Innovation and technology for gender equality." Women remain underrepresented in Science, Technology, Engineering and Math-related (STEM) education and careers worldwide, and face significant barriers to participation in tech design and governance. As well, digital spaces can be unsafe, with women facing a much higher incidence of online gender-based violence.
With that in mind, this year's theme recognizes not only the wide gender gap in the digital field and women and girls who champion equity in technology, but also serves as a call to action to make the digital world safer, more inclusive and more equitable for those who identify as female.
Here are some voices from across the McMaster community, sharing their insights on the need to make digital spaces more equitable and safe, and to further remove barriers for women.
---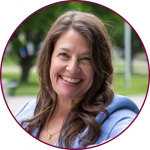 Gayleen Gray, Assistant Vice-President and Chief Technology Officer, McMaster University
Our office launched McMaster's Women in Tech series several years ago to highlight and recognize inspiring women in McMaster's community who are driving change in the tech industry. By providing a platform for women with diverse experiences to share their stories, we hope to inspire future women changemakers and create a more inclusive tech industry that values the contributions of women and girls.
I believe we can work towards equity by inspiring women and girls to pursue opportunities in the IT and STEM fields. To unlock technology's full potential and accelerate equity for all, we need a diverse set of voices guiding technological innovation at all levels, including design, development, and governance. All of us can work towards equity by inspiring women to believe in themselves, creating space for their voices, and celebrating their successes.
---
Celebrating women in tech: Click here for more reflections from women in technology at McMaster.
---
Maryam Alizadeh, graduate student, Faculty of Engineering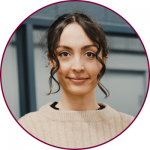 As a student leader in the field of intelligent transportation and electrification, I believe in thinking outside the box and embracing diverse perspectives to create innovative solutions. When it comes to championing women and girls, it's crucial that we break down gender barriers and promote inclusion at all levels. That means creating opportunities for women to take on leadership roles, empowering them to take bold actions towards their goals, and valuing the contributions of everyone, no matter how big or small they may seem, because in reality nothing is small and together we can drive positive changes for everyone.
---
Teresa Chan, associate professor of medicine and associate dean of continuing professional development, Faculty of Health Sciences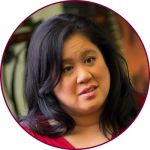 It is the responsibility of all leaders to engage in changing systems to become more equitable and diverse. This includes using our voices in all ways – including on social media.
Teresa Chan recently spoke with the Dean of Health Sciences about social media tips for health professionals. Click here to learn more.
---
Milena Head, director of the McMaster Digital Transformation Research Centre, professor, DeGroote School of Business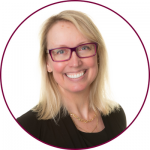 Digital transformation is becoming essential for organizations to effectively compete and succeed. It also provides opportunities for empowerment of women. However, women are still severely under-represented in information and communication technology jobs at all levels. Sadly, there are still inherent biases and socio-cultural norms that are limiting women's ability to benefit from the vast opportunities offered by the digital transformation. Now more than ever, when technology is permeating almost every aspect of our professional and personal lives, we need to do a better job of exposing women to technology related jobs.
I wholeheartedly believe in leading by example and feel that exposure to successful women that are passionate about their technology-related jobs can help break down these dated stereotypes and bridge the gender digital inequity gap. Greater inclusion of women in the digital economy will not only bring value from diverse perspectives but will foster both social and economic value.
---
Kim Jones, associate professor of chemical engineering and chair of the Ontario Network of Women in Engineering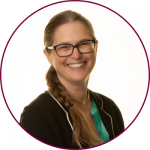 As an educator and researcher, I am passionate about promoting inclusion in the engineering field. I teach a course at McMaster called "Inclusion in the Engineering Workplace" that helps students identify structures and systems that exclude individuals and build strategies to overcome these barriers. I have also served as the chair of McMaster's Faculty Women in Engineering Committee for several years and I'm the faculty advisor to the undergraduate Women in Engineering Society.
In addition, I am the chair of the Ontario Network of Women in Engineering (ONWiE), a group committed to building more inclusive environments and inspiring young women to pursue careers in engineering and technology. ONWiE runs hands-on workshops for girls that introduce them to principles of engineering and coding. These programs have reached nearly 100,000 participants.
---
Wil Fujarczuk, Sexual Violence Prevention Education Manager, Sexual Violence Prevention and Response Office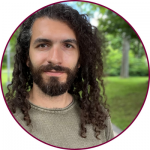 While many great strides have been made towards gender equity, we have seen new waves of misogyny and sexism arising in online spaces in the past decade, such as the incel movement, men's rights activism and the broader "manosphere," which are, disturbingly, continuing to gain traction. Ensuring we report hateful posts, consume content critically and educate young men and boys about the harm of this content is essential.
One way that I use digital technology to champion the work towards equity is through my consent-educating drag persona, Unita Assk. Her Instagram account is a space where I can share educational content that is queer positive, anti-racist, and rooted in the values of intersectionality, pleasure and anti-oppression.