Digital technology allows students to carry their diplomas in their pockets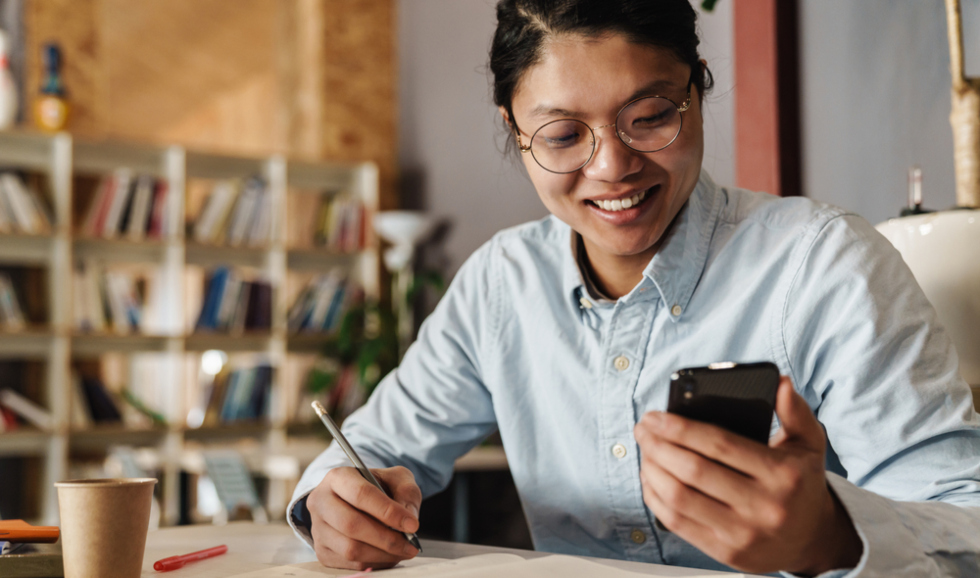 ---
Working under the restrictions imposed by the global COVID-19 pandemic, McMaster's registrar's office has expanded the university's digital diploma initiative, offering all Spring 2020 graduates the opportunity to receive a digital diploma anchored in the blockchain.
Because they're sealed within the blockchain — an incorruptible digital ledger that can't be altered — digital diplomas are shareable, instantly verifiable, immutable and provide an encrypted record of achievement.
Sixty-eight per cent of 2020 graduates have chosen to receive a digital diploma.
"The option of a digital diploma has allowed McMaster graduates a seamless experience with ownership and granular access and control over their records of achievement," explains Melissa Pool, university registrar. "Digital credentials allow students to share their accomplishments in ways that are meaningful and relevant to their academic and professional aspirations. The rapid, relentless pace of the digital world commands our attention and commitment to continue to meet the expectations of McMaster graduates and McMaster employers."
The digital diploma initiative began as a pilot project for graduates from the Faculty of Engineering in 2019. When COVID-19 restrictions prevented the production and distribution of paper diplomas, the Faculty of Engineering expanded its support to all Spring 2020 graduates.
"Last year, we became the first university in Canada to offer digital degrees to graduates from the Faculty of Engineering," says Ishwar Puri, dean of Engineering. "Now, to overcome the challenge that new graduates face during the pandemic to receive their degrees in person, that innovation has been extended to McMaster's entire graduating class. With digital credentials, literally at their fingertips on their smartphones, our graduates have now been empowered to more fully navigate and take advantage of future employment opportunities."
If you are an employer looking to verify a McMaster digital diploma, please visit McMaster's Verification Portal.
A recognized innovator in digital credentials, McMaster has joined the Digital Credentials Consortium, a group of 12 universities spearheaded by MIT who are working towards a more flexible, expansive and learner-centric record that provides direct learner agency over one's lifelong learning record.