DeGroote students win big in Google contest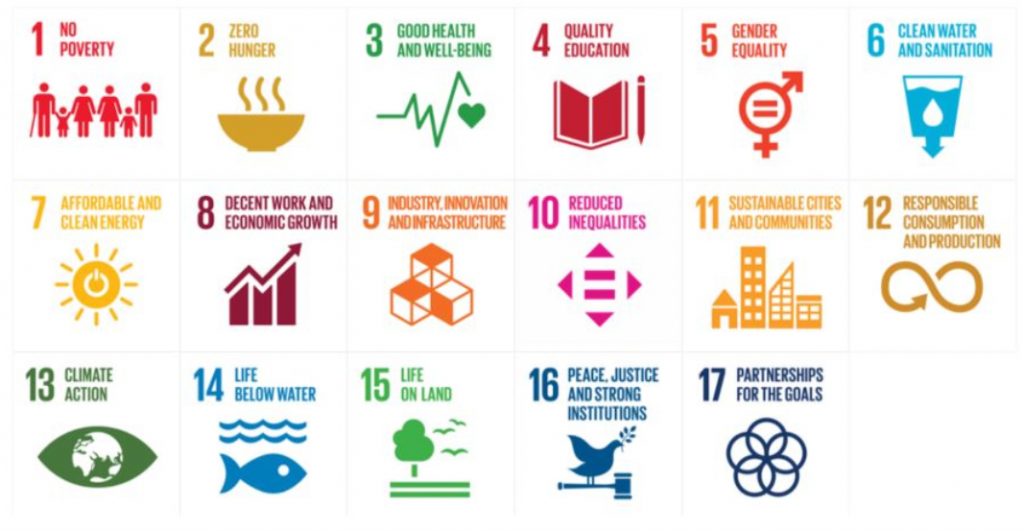 Visualize 2030 is a collective effort and a part of the burgeoning "data for good" movement, bringing the public and private sectors together to apply modern technology to the world's greatest challenges.
---
While the World Economic Forum at Davos recently engaged political, business and other leaders to shape global, regional and industry agendas, it also served as a world stage for announcing the winners of a Google Cloud data storytelling contest.
Visualize 2030, with its five prizes of about $13,000, saw 1,000 global entries. When the winners were revealed, two DeGroote School of Business undergraduate students were in the top five.
Sarah Liou and Evan Snary, both interning at ClickInsight, which works with organizations to strategically use data about how people interact with websites and apps to improve marketing operations and drive business growth, heard about the contest through Snary's manager.
"My manager encouraged me to enter the contest and it was my first case competition," says Snary. "You don't think about winning as you're putting your case together, but getting the results is exciting. It's something I think other people should take advantage of in the future."
A collaboration between the World Bank, the United Nations Foundation and the Global Partnership for Sustainable Development Data, Visualize 2030 presented students with a "2030 Agenda" of 17 Sustainable Development Goals (SDGs) that define a plan of action for people, planet and prosperity.
The goals sought to meaningfully transform three critical areas: ending poverty, helping society and preserving the environment.
The challenge was to visualize and create a data-driven story — using Google Data Studio, a free service for analysis, visualization and reporting — that showed how SDGs from at least two areas influence each other and what actions might be taken to reach those goals by 2030.
"Data Studio is something I use daily at my internship," says Snary, who works in data analysis at ClickInsight. "With this opportunity, you're given free range to do anything with the data set and how you approach it, so it was really interesting."
Liou's internship responsibilities revolve around marketing. While she doesn't use Data Studio as regularly as Snary, Liou says she entered the contest because she wanted to learn more about the tool and to challenge herself.
"The theme of the contest being around these goals was interesting, because there were goals that I was already passionate about," she says. "So, getting to take data and put effort into creating something meaningful was great."
Liou's two areas of SDGs were earth, water, air; and rising temperatures. While she had started off exploring the relationship between greenhouse gas emissions and livestock production, she was surprised to discover the negative impacts agriculture has on freshwater supplies and land availability.
Snary focused on the inverse relationship between ending poverty and climate action. He discovered that to accomplish these SDGs, it's essential to find a solution that ensures emission stability in rapidly growing nations, while encouraging their continued economic growth.
Contestants were required to work on their submissions completely independently.
June Li, founder and managing director of ClickInsight, says the company's contribution was in helping develop the skills Snary and Liou needed to succeed.
"Evan and Sarah are exceptional team members, eager self-starters and very quick to learn," she says. "We provided them with the raw skills."
Snary and Liou say their DeGroote education and internship experience played a role in their winning submissions. Snary said the systematic approach to problem solving he learned throughout his courses and internship was crucial.
Liou points to a helpful statistics class where she learned to understand the connections between graphs and numbers.
A seven-judge panel reviewed contest submissions. It included Rajesh Mirchandani, chief communications officer at the United Nations Foundation; Haishan Fu, director of the World Bank's Development Data Group; and Richard Curtis, writer, director and co-founder of Red Nose Day and UN SDGs advocate.
Judges assessed submissions based on key criteria that spanned a data-first approach, a developed narrative arc, an interactive experience, a unique look and feel, and accessible insights.