Dancing to support COVID-19 research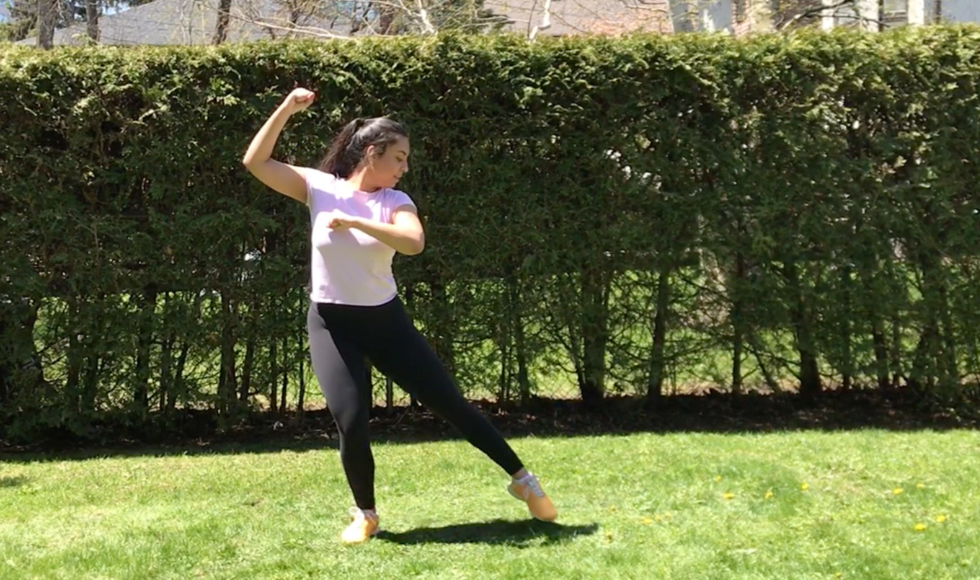 Natasha Verhoeff at her family's home in Toronto
---
Keep busy, promote health and wellness, and help COVID-19 research – all during a pandemic?
Health sciences student Natasha Verhoeff managed to find a way to do all three when she organized a free virtual Zumba dance class in mid-May from her family's Toronto home, and invited participants to donate to the McMaster COVID-19 Research Fund.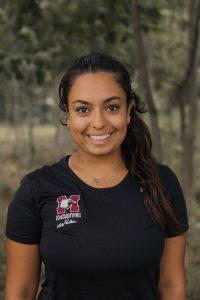 The Fund provides immediate backing to support discoveries and advances in McMaster's COVID-19 research, with McMaster matching every dollar raised up to $100,000.
Verhoeff's 40-minute online class was available for five hours on May 16. Participants accessed the class through the Zumba.com website and could take part at their convenience.
"McMaster is doing incredible research on the pandemic and I wanted to support that," said Verhoeff, a certified Zumba instructor who taught the Latin-inspired classes at the Pulse Fitness Centre until returning home to finish her school year due to COVID-19.
Verhoeff isn't able to see how many people participated or donated, but the class was widely publicized through social media and she received plenty of positive feedback through messaging. "A lot of people reached out to say it brightened their day in isolation."
Zumba combines the fun of Latin dance moves with a total body workout that includes cardio, muscle conditioning, balance and flexibility, said Verhoeff, who started teaching classes at the Pulse last September and was named Instructor of the Year along with fellow instructor Alejandra Rey Rincon.
Pre-pandemic, Verhoeff's busy student life also included working as a cell biology teaching assistant and lifeguard, holding leadership roles in student organizations including the Hispanic and Portuguese Club and volunteering to support children at the McMaster Children's Hospital through leading arts and crafts sessions, and at Hamilton schools through vision screening.
Transitioning from an extremely full campus life to a quiet home life has been challenging, said Verhoeff. That's what motived her to start offering virtual classes.
Verhoeff will be leading a virtual Zumba class through the Pulse on Fridays at noon as part of the fitness centre's virtual offerings. The Pulse schedule is posted on its social media channels including Facebook and Twitter, @McMasterPulse.