CUPE representing McMaster TAs declares strike for Monday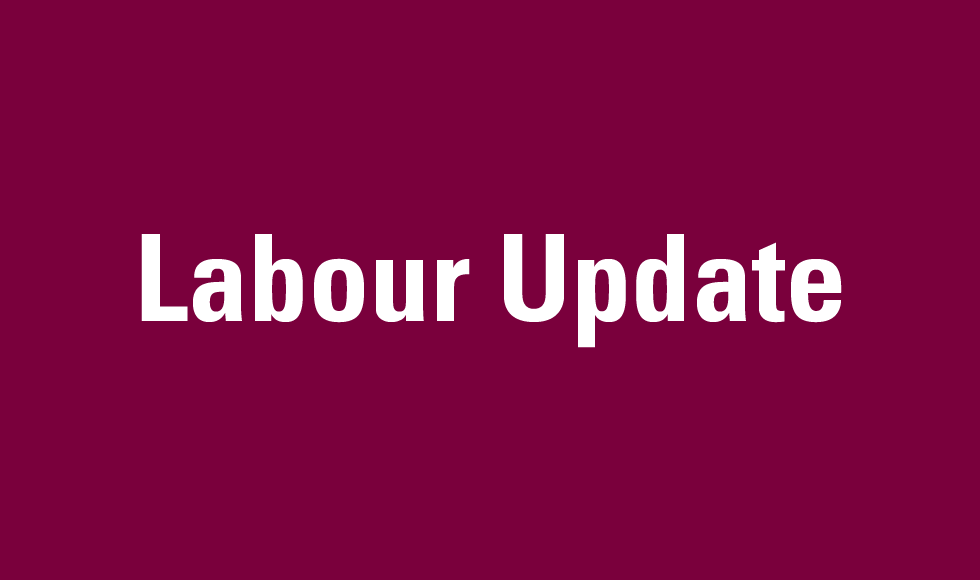 ---
McMaster is reaching out to students and the university community to let everyone know that CUPE 3906 Teaching Assistants have declared a strike starting Monday at 7 a.m.
CUPE Local 3906, Unit 1, represents about 2,900 part-time Teaching Assistants and Research Assistants (in lieu of TA appointments). The union has said it will be setting up picket lines at the university on Monday. The university will remain open, and classes are expected to continue as usual. People should expect delays and should leave additional time in order to access campus.
Information prepared for students, faculty and staff in the event of a strike is available at https://labour-updates.mcmaster.ca/.
This includes information on classes and programs for students, how to access campus, and services that will be available at McMaster. Students should go to Avenue to Learn for information specific to each course that they are taking.
The provincial mediator assisted discussions between both sides on Friday, November 18.  The parties agreed that negotiations were at an impasse and CUPE then announced that a strike would start on Monday.
"Throughout this process, we have bargained in good faith and are disappointed by this outcome," said Susan Tighe, provost and vice-president (Academic). "We value our CUPE members and the contributions that they make, and believe we put a fair offer on the table."
One of the key items on the table is wages. TAs and RAs are part-time employees who are also full-time students.
Current hourly wage rate
CUPE wage demand
University last offer
University offer increase to benefits
TAs and RAs – who have at least an undergraduate degree
$44.95
15% wage increase over three years

9.00% wage increase over three years

73.29% increase to benefit plans over three years

TAs and RAs – who do not have an undergraduate degree
$26.07
32% wage increase over three years
9.75% wage increase over three years
The current living wage rate in Hamilton is $19.05 per hour for full-time work
Most TAs are graduate students, who bring to the TA and RA roles a minimum of one degree and in many cases multiple degrees and additional years of research and other academic experience. They focus much of their work on upper-level courses. TAs and RAs not holding an undergraduate degree do not bring the same level of experience and primarily provide support for first-year courses.
"We went into mediation hoping to achieve a new collective agreement," said Tighe. "We don't want a strike, but we are prepared and are putting students at the centre of our contingency planning. Although the union has decided to strike, we maintain a high-level of respect for CUPE members and all our employees. And we thank people for their patience and for maintaining our sense of community even at such a trying time."
Students, faculty and staff are encouraged to stay informed and to look for updated information on the Labour Updates website the Daily News and the University's social media channels.