Crested@McMaster offers promotional products on campus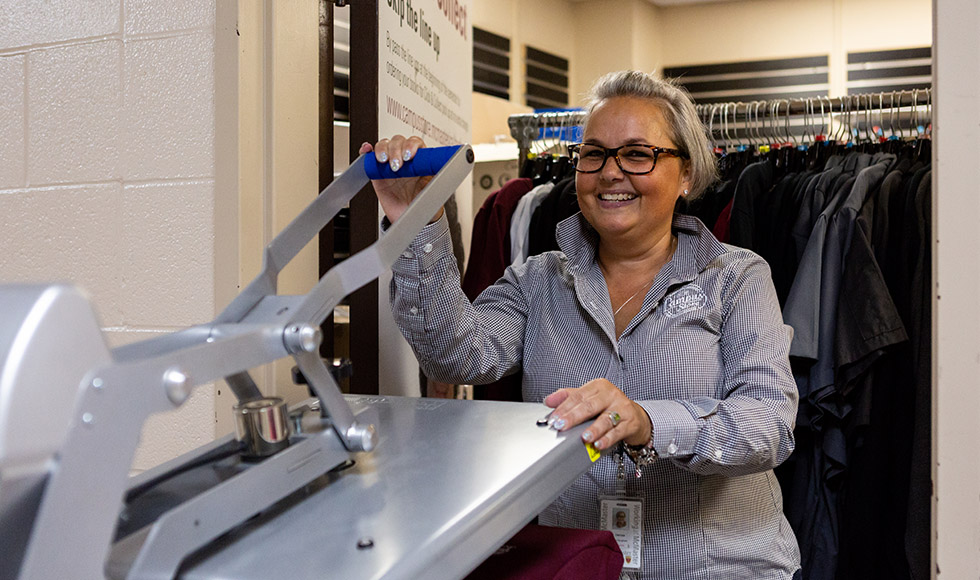 ---
From yoga mats to spirit wear, to custom gumball machines, Denise Van Koughnett has seen (and sourced) it all. Van Koughnett runs Crested@McMaster, a full service promotional product distributorship right here on Campus. Although she has only been at McMaster for a few years, she has been in the promotional products industry for over 20 years.
Her customers from across McMaster and the greater Hamilton areas have come to learn that they'll always get a great price and great service when they call.
Crested@McMaster is a division of The Campus Store, and an ancillary service. Profit from ancillary operations are redirected into the academic mission, primarily through Student Affairs and Faculties under the budget framework. Which means, using services like Crested@McMaster is good for the entire campus community. The staff does not work on a commission basis, so they are just working to get you the best possible products at the best possible price for the benefit of the University.
There are other benefits too. Crested@McMaster aims to simplify the process for you by offering you one price with no hidden setup or delivery fees. University customers can also qualify to save the HST (13%) when they pay using MAC01 interdepartmental accounts. They handle everything from concept to delivery so once the order has been approved, you can check it off your "To-Do" list.
Representing McMaster's brand is very important to Van Koughnett and the Crested@McMaster team. They work closely with vendors to determine the best way to imprint products, supply the artwork files and closely follow the brand standards.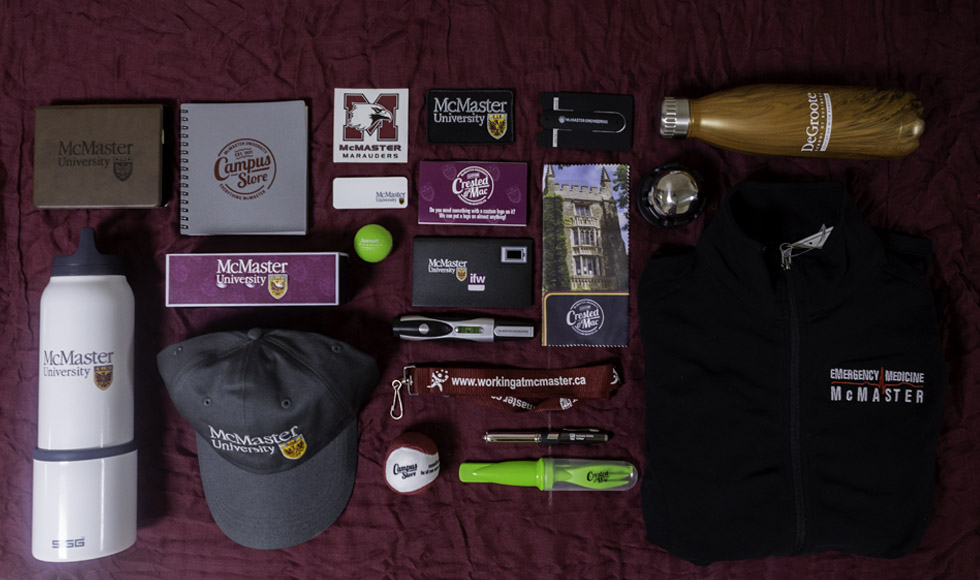 The onsite team is available to meet and help determine the best promotional products for conferences, giveaways, or mementos that connect with the right theme or message (sometimes a water bottle, just won't do!)
"Promotional items can be more than just a giveaway," saysVan Koughnett. "It's a great opportunity to reinforce a message, remind people of a brand, promise, or value. We like to help people and organizations find the right item to tell their story, at the right price."
They keep some product in stock for shorter turnaround times and can handle orders of any size. Crested@McMaster can help source anything – and have access to preferred pricing at many vendors across North America.
To learn more, visit campusstore.mcmaster.ca or reach the team by emailing crested@mcmaster.ca or calling x26568.