Students and campus constables stuff a car with food donations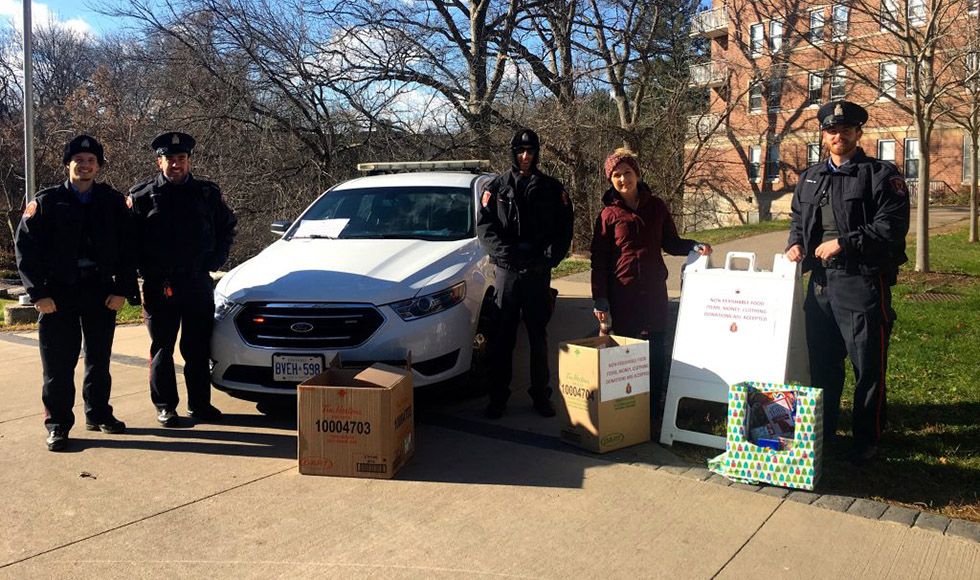 Special Constables and the Residence Life Office worked together to collect enough food to cram a police cruiser for a food drive
---
This month, every nook and cranny of a police cruiser was stuffed with food donations for an on-campus food drive.
The Cram-A-Cruiser initiative, a collaboration between the Residence Life Office and the Constables in Residence Program (CIRP), collected 255 lbs. of food, about $190 and a range of clothing from students in residence. Special constables delivered the food to the Good Shepherd Food Bank.
"Our goal was to support a Hamilton community partner, and build a sense of community within residence as well," said residence manager Danielle Lapointe, who worked with Special Constable Dan Costantini to stuff the car.
Students got into the spirit of things, even creating an unofficial contest to see which floor would donate the most for those in need.
Costantini and Lapointe say Cram-A-Cruiser was such a success, they'd like to make it an annual event.