Convocation 2023: Blazing a trail in Latin American studies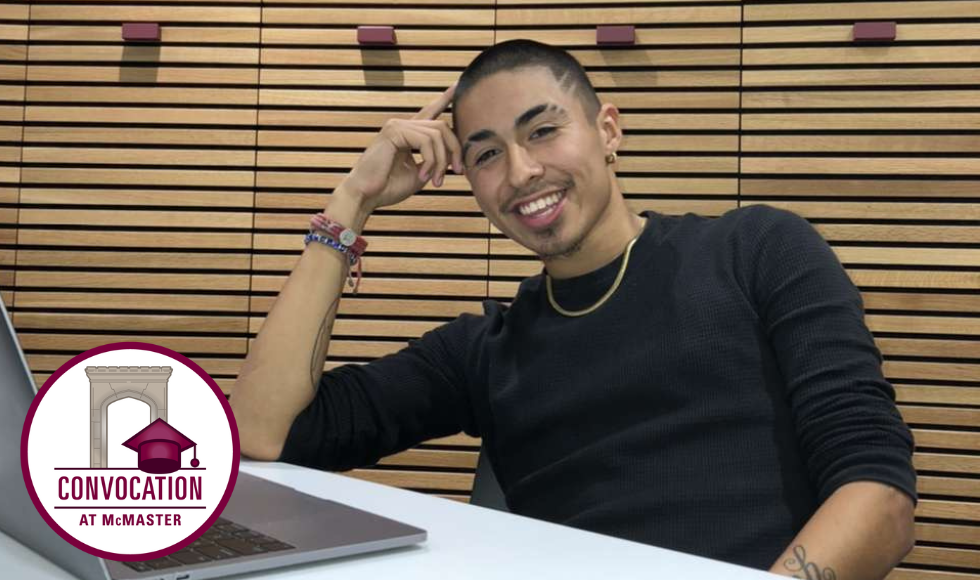 When he came to McMaster, Ian-Carlo Morales-Nunez had no idea how the next few years would play out. This week, he graduates with the a degree in anthropology and the university's very first minor in Latin American and Latinx studies.
---
Ian-Carlo Morales-Nunez didn't set out to be a trailblazer.
"Coming in to first year at Mac, I was all over the place. I didn't know what I wanted to do, who I wanted to be," says Morales-Nunez, who graduates this week with a degree in anthropology, and is the very first person at McMaster to earn the new interdisciplinary minor in Latin American and Latinx Studies.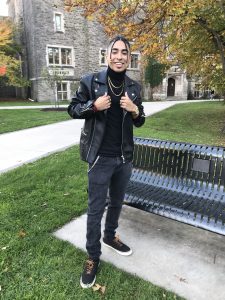 "It took me a while to find my place and figure out where my interests lie," Morales-Nunez says. "But that's what university is about, right?"
He is right. And as he figured it out, he forged new relationships, took courses that sparked new interests, volunteered with local community groups, played a lot of soccer and found an unexpected second home — in Mills Memorial Library.
"I spent pretty much the four years of my undergrad at Mills," he says with a nostalgic smile. "It was a space I felt comfortable, where I could focus on my own studies and be encouraged by other people on the same path as I am."
"I had experiences, I made friends, I made relationships in that one building that I will remember for a long time."
The Latin American and Latinx Studies minor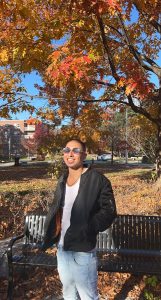 Morales-Nunez, whose family is originally from Mexico, started taking courses on Latin American subjects in his first year, studying Latin American history, geography, politics and literature.
When the new minor was introduced at the start of his fourth year, he had just about every course needed to graduate with it.
He knew right away it was the right choice for him.
"I just felt like that's where I belong," he says. "But even if you have only the slightest curiosity about Latin American affairs and Latinx studies, this minor will benefit you, not only inside the classroom, but also outside for your future endeavours."
He also emphasizes that the program has a lot to offer for students from all backgrounds, not just those with Latin American connections.
"This program is a safe space for everyone," Morales-Nunez says. "It's a space where you develop in critical discussions and crucial conversations that genuinely matter in this world.
"If you just want to learn [about Latin America], if you're slightly curious about its history, its geographies, its cultures, its people, the language, its indigenous studies, its archeology, architecture, cuisine, sports, food — there's a whole vibrancy of Latin American affairs and ethnic studies."
Always learning
Whether it was finding his place in different campus communities or working with anthropology professor Basit Iqbal ("his course was so great I was actually happy to get up for an 8:30 a.m. class"), Morales-Nunez says every day of his time at university was a learning experience.
That especially applies to his volunteer placement in fourth year, working with the children of refugees through Hamilton organization Empowerment Squared. "I really admire them," he says.
He also joined the executive of LANMU, the Latin American Network at McMaster University.
Morales-Nunez will return to McMaster — and Mills — this fall to study for his master's in Religious Studies.
And after that? He's not sure, "but I have optimism. And as long as you have that, you'll be fine. It's okay not knowing what you want. Just strive to be the best you can be."