Construction underway on new home for renowned Bertrand Russell Archives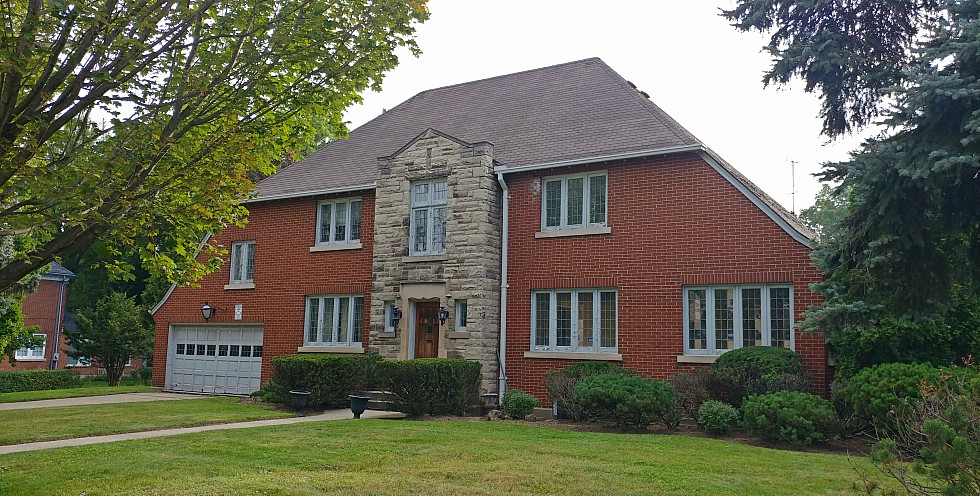 88 Forsythe Ave. N., across from McMaster's Sterling Avenue entrance, will be the new home of McMaster University Library's renowned Bertrand Russell Archive. The space is scheduled to open this spring.
---
McMaster's renowned Bertrand Russell Archives – the university's largest research collection – will soon have a new home.
This spring, both the  Bertrand Russell Archives, and McMaster's Bertrand Russell Research Centre will move from Mills Memorial Library to a new space at 88 Forsythe Ave. N. – across from the university's Sterling Avenue entrance.
Construction is now underway to convert the two-storey, 4300 sq. ft. space into a fully accessible, customized facility, that will ensure the proper storage and preservation of the archive, and also support a range of research activities related to Russell scholarship.
The archives will be located on the first floor, along with a reading room and display areas that will feature items from the collection including Russell's personal writing desk and armchair. The second story will house the Bertrand Russell Research Centre, complete with offices and a conference room.
"This unique space will allow us to support Russell scholarship and showcase this remarkable archive in a new, more engaging way," says Vivian Lewis, McMaster University Librarian. "Not only will it provide a fitting new home for one of the university's most significant cultural assets, it will serve as a centre of intellectual activity for current and future generations of scholars who continue to be inspired by Russell's work."
Considered one of the greatest thinkers of the twentieth century, Nobel laureate, Bertrand Russell (1872–1970), was a British philosopher, logician, social critic, and renowned peace advocate, whose work continues to be the subject of significant international scholarship. The archive is the largest available on Russell anywhere and is regularly used by scholars from around the world.
The archives first came to McMaster University Library in 1968 and has remained among the most significant collections in the Library's William Ready Division of Archives and Research Collections. The archive contains Russell's personal library, along with his correspondence, manuscripts, tapes, films, photographs, his Nobel Medal for Literature and his writing desk.
The new space at 88 Forsythe Ave. N. will open in the spring of 2018. The opening will be part of a year of celebrations marking the 50th anniversary of the Library's acquisition of the Bertrand Russell Archives.