Connecting with students online – one loaf of bread at a time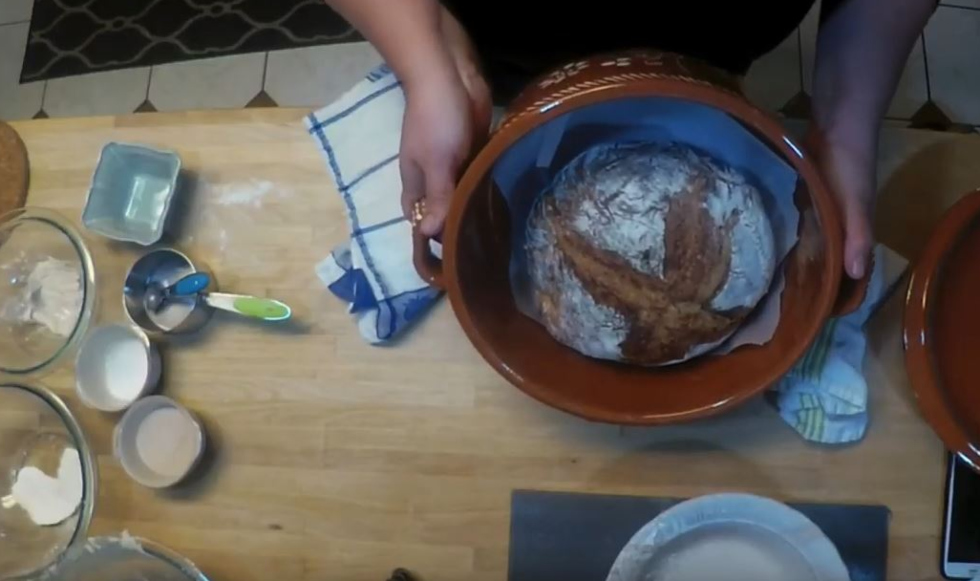 Rosa da Silva's online "Biology of Breadmaking" lecture was a hit with first-year science students.
---
Biology prof Rosa da Silva knew exactly what she was going to talk about for her Welcome Week lecture to this year's incoming class of science students: what better way to kick off an academic year in the middle of a global pandemic than a cooking lesson on the biology of breadmaking?
"This was a chance to get students excited about online learning," da Silva explains. "I could have given them a lecture on COVID, but they can get that in class. I'd perfected my bread recipe during the quarantine, so what better way to get into a first lecture on biology than talking about the role of water, salt, flour and yeast in creating a delicious loaf of bread?"
The online lecture was part of Welcome Week activities organized by the McMaster Science Society, who asked da Silva to do a "get-to-know-you" online lecture for new first-years.
Working in her kitchen at home, da Silva took more than 300 students through the steps of making a no-knead, artisanal bread loaf – complete with information about the biology of Saccharomyces cerevisiae, or baker's yeast, the role of salt in contributing to the bread's crust coloration, and how the hydrogen bonds between gluten and water that give bread its elasticity and structure.
"I believe Dr. da Silva's lecture was our best attended event during Welcome Week, and the students on the call were very engaged," says Jake McNairn, VP academic of the McMaster Science Society. "One student even started a baking group on Instagram with the other students on the call — very heartwarming to see!"
For da Silva, this year is all about being nimble and creative when it comes to reaching students.
"Teaching during the pandemic is showing us how we need to get creative in engaging students," she says. "We have an opportunity at this time to connect with our students in really meaningful and impactful ways. It's one small step – or bread loaf – at a time!"