Connecting communities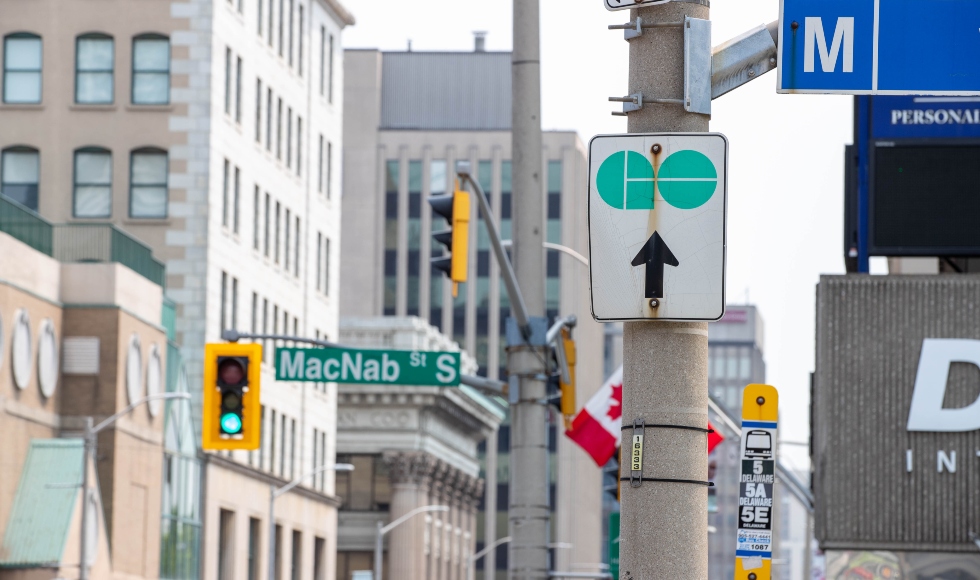 Photo by Georgia Kirkos
---
Before the COVID-19 pandemic hit, McMaster's Office of Community Engagement was the place that helped address issues in the community – things like poverty, inequity and access to education – by building relationships between the university and community partners.
Now, in the midst of the pandemic, they're connecting the community and the campus in even more tangible ways: helping Hamilton community organizations find support and volunteers.
"Responding to the COVID-19 crisis has brought our work into focus in a way that has asked us to quickly connect with our colleagues in the community and on campus, understand what is happening on the ground to offer support, and connect people rapidly to foster the collaborations that will be required to tackle the pandemic," says Dave Heidebrecht, the manager of the Office of Community Engagement.
Charities in #HamOnt can apply for funding from the Pandemic Response Fund. Arabic and Spanish translations are now up. Read more and apply here: https://t.co/V6uOZteWOW #COVID19 pic.twitter.com/oy6zDLly1c

— Hamilton Community Foundation (@HamCommFdn) April 21, 2020
(The Office of Community Engagement has been retweeting posts from Hamilton's community agencies, including the Hamilton Community Foundation, above, and the Hamilton Social Medicine Response Team, below.)
Part of that effort has been a weekly newsletter, sent out once a week to contacts at Mac and beyond, highlighting available volunteer opportunities and other resources. That information is echoed in a dedicated COVID-19 section to the OCE website, which acts as an information hub for both campus and community partners.
For example, CareMongering HamOnt is looking for volunteers and monetary donations to ensure vulnerable community members have access to food, housing, healthcare and other necessities. Keeping Six and the Hamilton Harm Reduction Action League is looking for donations of tents, sleeping bags, tarps and individually packaged bottles of water or juice for people in Hamilton experiencing homelessness.
Organizations like the YWCA, the United Way, Hamilton Food Share and the Hamilton Foundation for Student Success all have posts on the OCE's website looking for volunteers, monetary contributions or donations of personal protective equipment.
So far, the reaction has been positive, with community and campus partners interacting on social media and sharing information back and forth.
hey folks! we still call on city to house people, & we are also getting +++ requests for sleeping bags, tarps, tents from folks on outreach. If you have new/like-new/gently used/excellent condition items, please donate! email tents@keepingsix.org #HamOnt #HamiltonStandsTogether

— HAMSMaRT (@HAMSMArTeam) April 15, 2020
"Hamilton community groups and organizations have been thankful for having us share and amplify their messages," says project manager Sashaina Singh. "This has been an important step in supporting the university's desire to respond to the crisis in a respectful and reciprocal way."
Heidebrecht points out that the office has a longer-term role to play as well, both in preparing for future waves of COVID-19 illness and helping the community to recover from its effects.
"We're looking ahead and starting to connect policy experts and community leaders as our communities – locally, provincially, nationally and globally – look at what we need to do to strengthen community health and well-being in what will likely be a long and challenging recovery."
Use this link to sign up for the Office of Community Engagement's weekly newsletter.
If you have resources to share or know of needs within the community, please contact Ashley Shinde at shinde@mcmaster.ca.
You can find the Office of Community Engagement on Twitter and Facebook.