Connecting across disciplines benefits students and educators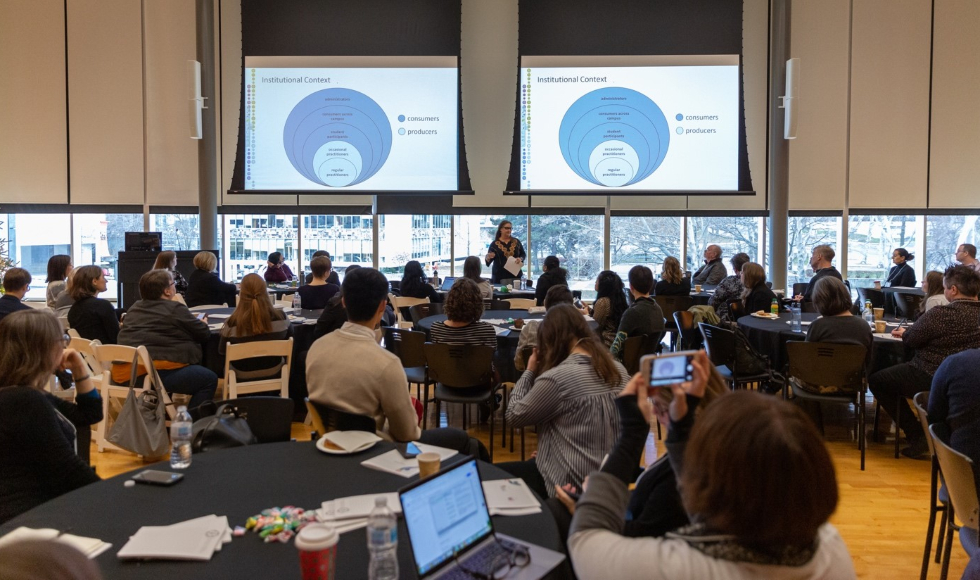 ---
Making connections with students and between faculties emerged as an important theme at the recent Research on Teaching and Learning Conference, an annual gathering hosted by the MacPherson Institute.
"What really resonated with me was making students feel connected and not so isolated in education," said Frances Tuer, assistant professor at the DeGroote School of Business. "Making sure [students] are making connections with other students and with instructors and feeling they belong at the educational institution – I think that is more important than actual delivery of content."
The conference has been hosted by the MacPherson Institute for 10 years. Tickets sold out this year and attendance doubled from 80+ attendees last year to 160+ this year. The conference also had a record number of abstract submissions and over 50 student presenters from McMaster and other postsecondary institutions.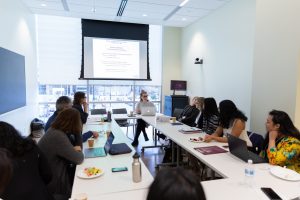 The goal of the conference was to bring together a diverse community of educators to share ideas, trends, and issues in the scholarship of teaching and learning with a focus on how that can be applied within and across the disciplines.
A compelling panel of speakers from health sciences, Canadian history, business, science, mechanical engineering, and the Arts & Science program shared insights about how connections between students and between disciplines can both accelerate teaching and learning projects and support student learning.
Speaking with colleagues from different disciplines was also a good way to shared experiences and find common ground, according to Nicola Simmons, an assistant professor in the Faculty of Education at Brock University.
"At the root of it all we're actually talking about some really similar questions," said Simmons, "So it almost doesn't matter what discipline I'm in. If I'm looking at trying to do a flipped classroom or to integrate online learning communities, those fundamental issues have some similar things that spread across disciplines."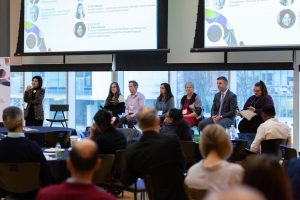 To watch a recording of the keynote speaker or the panel discussion visit: