Student-led community fridge to launch on campus needs your support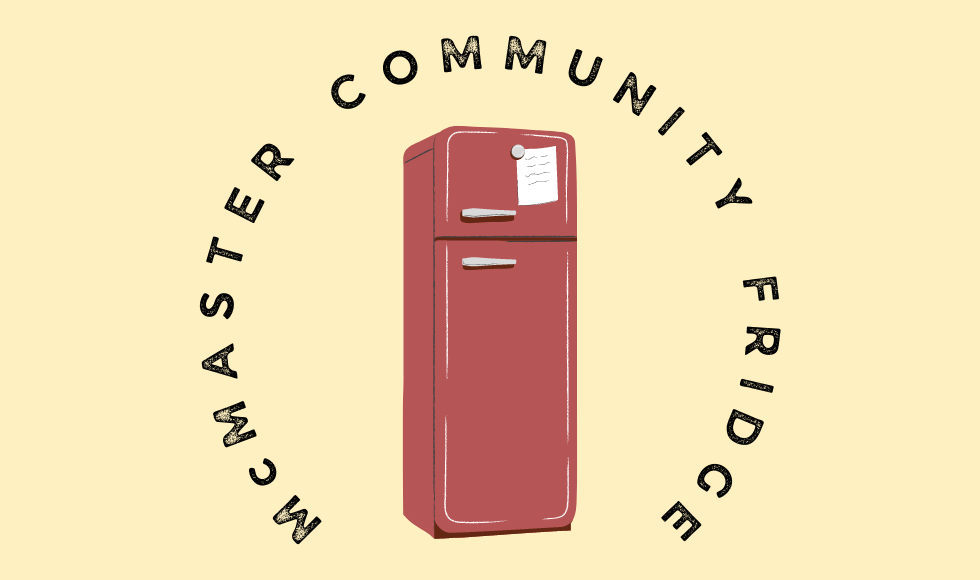 Scheduled to launch in early 2022, McMaster's Community Fridge is a fridge, freezer, and pantry located on campus in an outdoor location to support 24/7 access.
---
McMaster students are launching a community fridge on campus and need your support.
Students in SUSTAIN 3S03: Implementing Sustainable Change are working with the McMaster Student Wellness Centre, MSU Food Collective Centre and others to install a community fridge on campus.
The fridge will offer accessible, nutritious and free produce, packaged meals and other food staples and be open 24/7 for anyone to access. One of the ways community members can help make this happen is by making a financial donation on the project's iFundMac page.
According to a survey by Meal Exchange Canada, two in five Canadian university students experience food insecurity. The study also found that food insecurity negatively impacted the physical and mental health of students, re-emphasizing the importance of initiatives like the community fridge.
Alleviating food insecurity
Food insecurity not only presents itself due to financial limitations, but can also result from the pressures students face on time and energy, and the possible need to eat outside 'normal' dining hours which can prevent them from accessing food. The fridge will work to address all of these concerns.
"As a first-year student I was worried about the cost of food, plus the thought of leaving campus made me really nervous. This community fridge will help make healthy food choices free and easily available for people, which would have been helpful," says Kathlyn Cheng, undergraduate student and project team member.
This community fridge project is not the first in this city. Hamilton has several existing community fridges, which served as a model for this project.
The McMaster Community Fridge is championed by the Student Wellness Centre and MSU Food Collective Centre (formerly known as Mac Bread Bin). Along the way, the project has received support from the OPIRG-McMaster Community Garden, McMaster's Hospitality Services, Academic Sustainability Programs Office, Facility Services, School of the Arts, University Advancement, the McMaster University Students Centre, Community Fridges Hamilton and countless other community members and partners.
"This project is community-based and student-led," says Alisha Gauhar, undergraduate student and project team member. "Our group has experienced all of the interconnected parts and community involvement that goes into a project like this."
The McMaster Community Fridge is set to launch at the beginning of 2022 but needs the community's support to make that happen.
The project is seeking financial donations which will go towards the upkeep of the fridge and purchasing food staples. To donate, visit the iFundMac page.
The team is also looking for volunteers to help monitor, promote and sanitize the fridge once it's up and running. To sign up for volunteering, fill out this form.
If you do not have the capacity to support the project, the team members would like to encourage you to follow along on Instagram @mcmastercommunityfridge, where more information will be released about the use of the fridge in the coming weeks.
If you have any questions or would like to contact the project team, please email fridge@mcmaster.ca.