Combining 2 Cultures (C2C) Conference goes beyond borders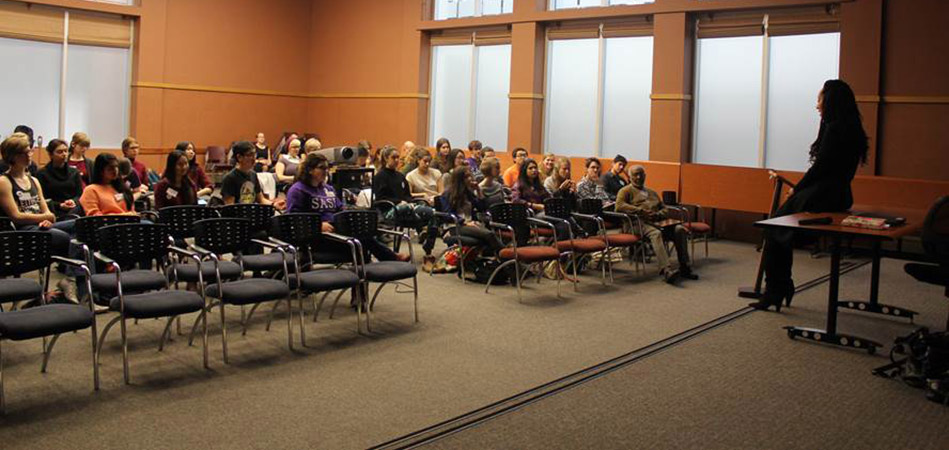 ---
The conference was started by McMaster Arts and Science students in 2010 and is hosted at different universities every year. This year the event returned to McMaster from January 21-22, 2017 with the theme  "Beyond Borders." Throughout the conference attendees from universities across the country were encouraged to think beyond borders both literally and figuratively, and to encourage dialogue across disciplines.
Combining 2 Cultures (C2C) is held annually for students who are pursuing interdisciplinary post-secondary education and emphasizes the importance of this type of learning in university and in the world at large. It serves to allow like-minded students from different schools to meet, share, and celebrate their culture.
The planning team welcomed delegates from the University of Waterloo's Knowledge Integration Program, Guelph's Arts & Science Program and McMaster's Integrated and Arts & Science Programs for a weekend full of speakers, discussions, and skills sessions.
Speakers Dr. Gary Warner, Dr. Jessica Franklin, and Leo Johnson highlighted the importance of thinking beyond borders both at institutional and at global levels. Their speeches offered students valuable perspectives on the state of current events.
This year's working groups showcased the talents and leadership of McMaster's Arts & Science and Integrated Science students. The hard work, originality, and guidance of the working group leaders, engaged delegates in deep and meaningful discussions about a diverse range of issues. Working group topics included medical humanities, gentrification in Hamilton, issues of inequality in musical theatre, and effective scientific communication.
New to the conference this year was an Arts & Science Alumni Panel. Alumnae Jillian Kooymans, Brianna Smrke, and Irena Papst answered questions about their work and about how to integrate the spirit of interdisciplinary learning into life after undergraduate studies.
The conference also featured a field trip skills session that went beyond the borders of McMaster's campus and allowed students, both local and from elsewhere, to see what Hamilton has to offer.
The conference was made a success by the planning team, working group leaders, skills sessions leaders, and the Artsci Program Administrators and Director.