'Clinician beyond comparison' receives Latimer Prize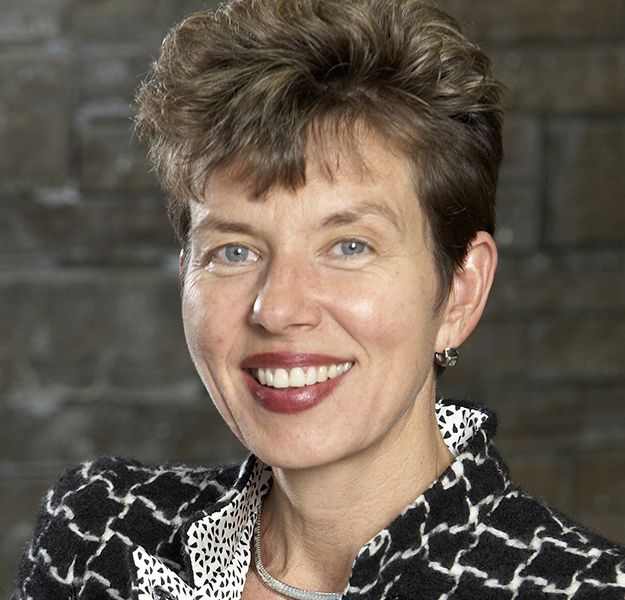 'Dr. Cook's compassion, sensitivity, gentleness and humility towards each family member touched the core of my being,' said Feli Toledo, a spiritual care practitioner in the ICU at St. Joseph's, and Cook's nominator. 'I knew right then and there that she was a physician with a difference.'
---
A Hamilton critical care physician, researcher and educator — widely known for her compassion, dedication to humane, holistic care, and groundbreaking research on end-of-life care — has received the 2015 Elizabeth J. Latimer Prize in Palliative Care.
Dr. Deborah Cook, a professor of medicine and clinical epidemiology and biostatistics with the Michael G. DeGroote School of Medicine at McMaster, received the award this week.
She is also a staff physician in the intensive care unit (ICU) at St. Joseph's Healthcare Hamilton, and known to many as a role model and champion for providing good palliative and spiritual care to dying patients and their family members.
The Elizabeth J. Latimer prize recognizes excellence and innovation in palliative care, and is named in honour of the internationally renowned and pioneering palliative care physician and educator. Latimer was a professor emeritus of McMaster's Department of Family Medicine who died in 2012. The award is given to a clinician, teacher, researcher or administrator whose work continues to pave the way for continued growth and improvement of end-of-life care in the region.
Feli Toledo, a spiritual care practitioner in the ICU at St. Joseph's, nominated Cook for the award. She first met the physician when Cook invited her to attend a meeting with a family in the ICU more than five years ago.
"Dr. Cook's compassion, sensitivity, gentleness and humility towards each family member touched the core of my being," said Toledo. "I knew right then and there that she was a physician with a difference.
"She manifested and showcased the mission and values of the Sisters of St. Joseph and in her own special way, was ministering spiritually to this family, more than I could ever have done as a chaplain. She is an inspiration both as a person and a professional."
She said Cook is the first scientist to explicitly introduce palliative end-of-life care into practice in the in the ICU through her landmark 3 Wishes Demonstration Project. It is a collaborative, multidisciplinary effort that aims to bring peace to the final days or hours of an ICU patient's life by eliciting and honouring a set of three wishes.